4 slices toast
1 tbs nutella
50 g strawberries
2 mint leaves
1. Overview of ingredients.
2. Spread two slices of toast with Nutella. Clean strawberries, cut into thin slices and spread over the toast slices. Cut the mint leaves into strips and pour over them.
3. Cover with the remaining two slices of toast, squeeze a little.
4. Heat oPan on Navigenio at highest level until the perfect roasting temperature has been reached.
5. Set at low level and put toast in oPan. As soon as the toast dissolves, turn and cook from the other side.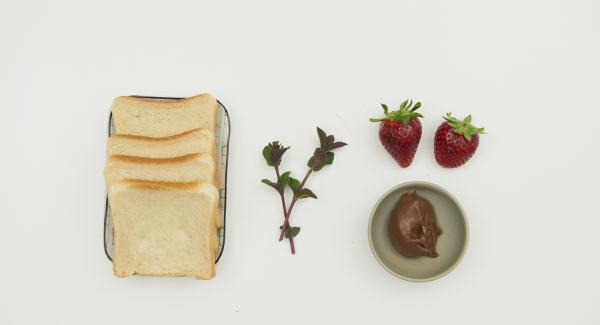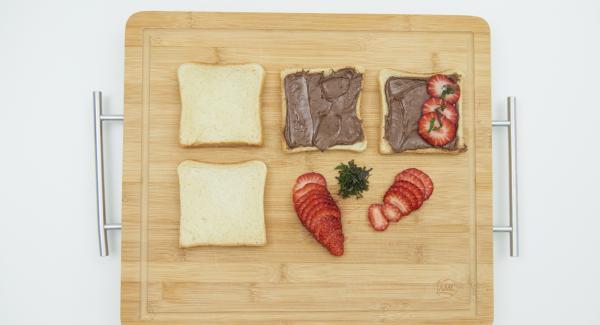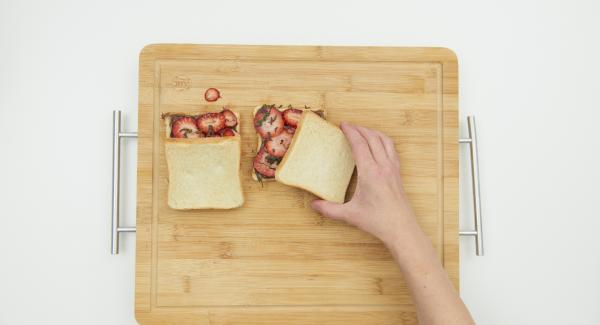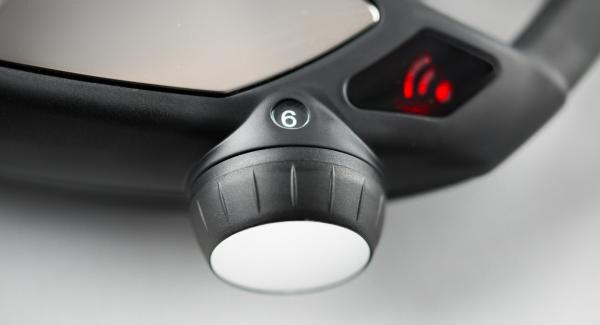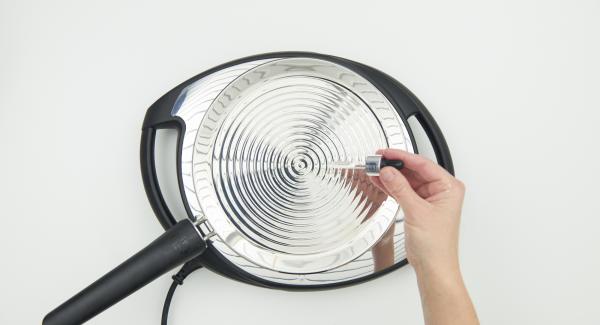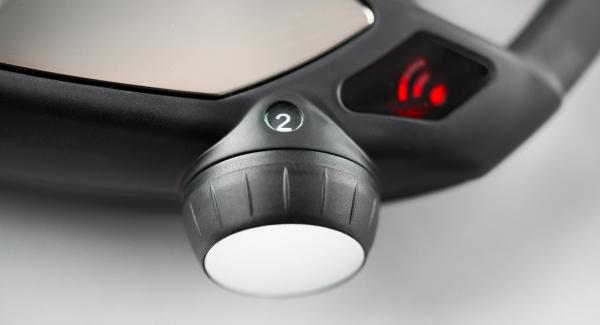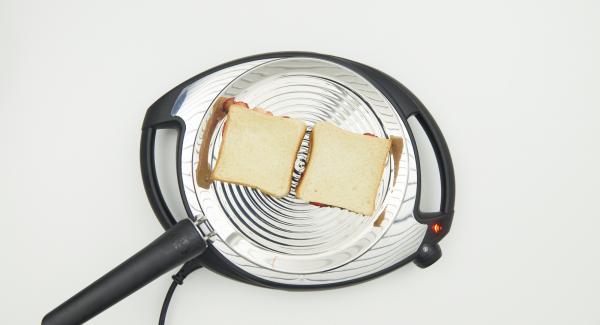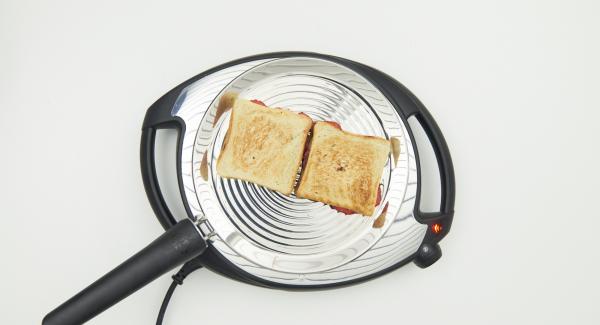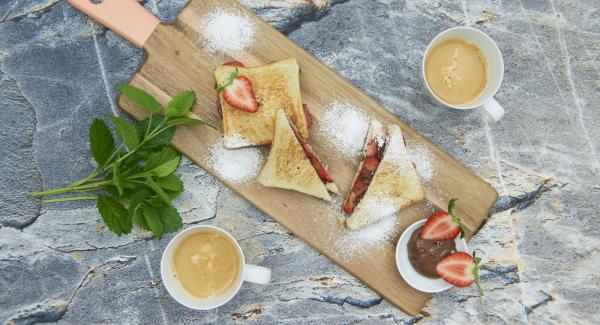 Do you want to see the preparation steps?
Register now or log in and use this and other great features!
Tip
Use toast bread with a wholemeal portion, which tastes nuttier and scores with valuable fibre.
This recipe has been tested and approved by AMC.