100 g leek
3 carrots
1 ginger
1 fresh red chili pepper
600 g duck breast, skin removed
200 g mung bean sprouts (can)
100 g cashew nuts
300 ml orange juice
3 tbs soy sauce
3 tbs oyster sauce
150 g blanched broccoli florets
salt
1 g ginger
1. Overview of ingredients.
2. Clean the leek and cut into rings. Peel the carrots and cut into very thin slices. Peel and finely grate the ginger, core and finely dice the chilli pepper.
3. Cut the duck breast into strips and drain the mung bean sprouts.
4. Heat the Wok on highest level up to the roasting window.
5. Switch to a low level and roast cashew nuts while stirring and remove.
6. Roast the duck breast in portions, remove and keep warm. Also roast the carrot slices and deglaze with orange juice, add soy and oyster sauce as well as chilli and ginger. Boil everything open for about 5 minutes until thick.
7. Add the leek, mung bean sprouts, broccoli florets and duck breast. Heat the Wok on highest level up to the vegetable window, switch to a low level and cook for approx. 2 minutes in the vegetable area.
8. Season to taste and serve immediately, sprinkled with the cashew nuts.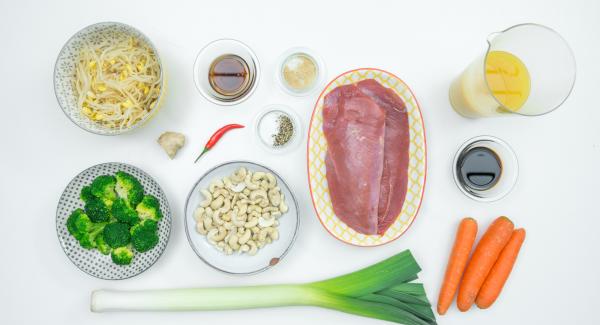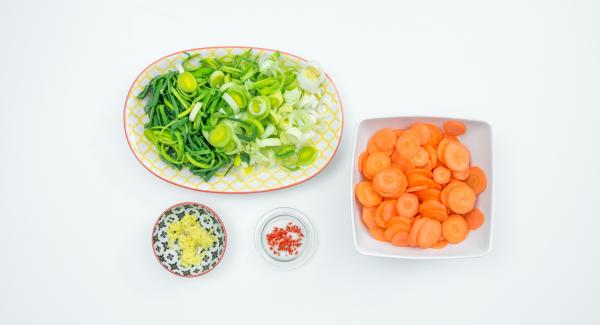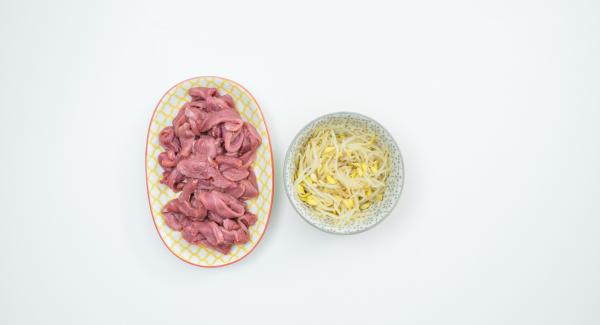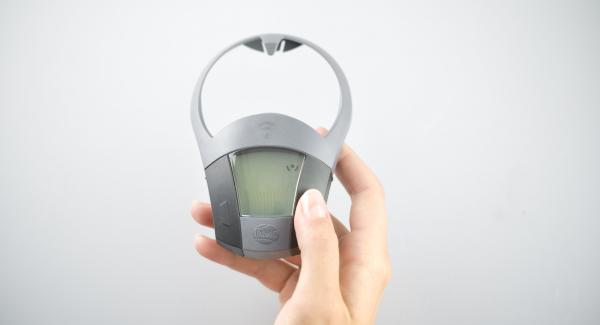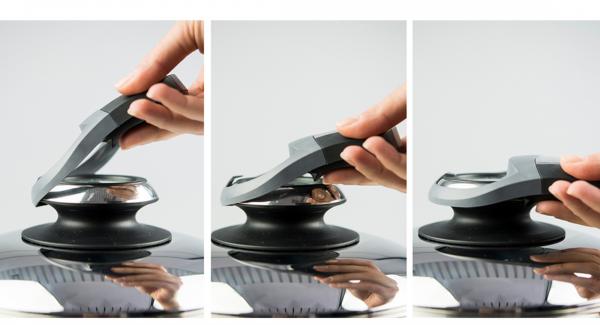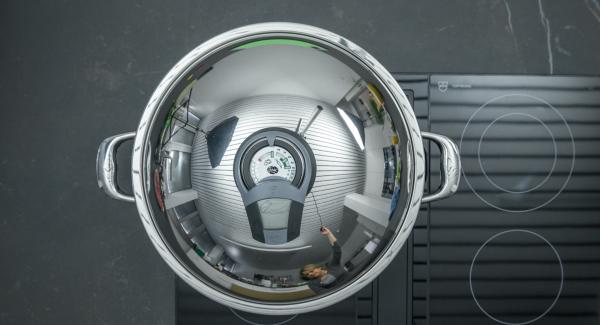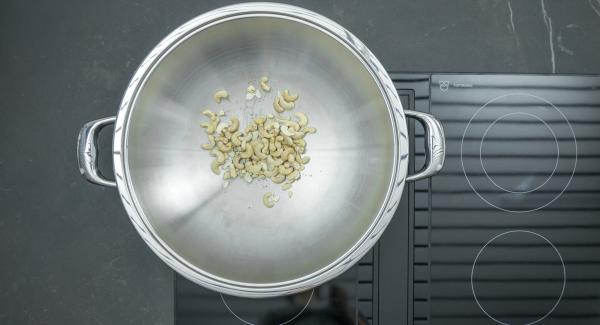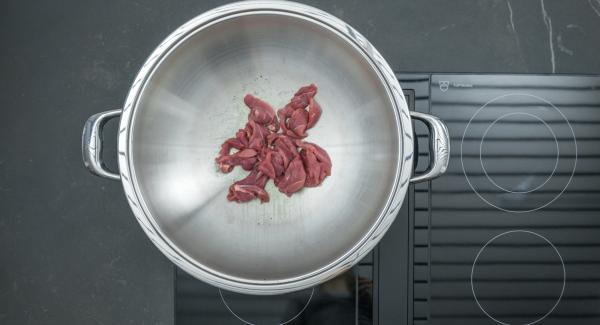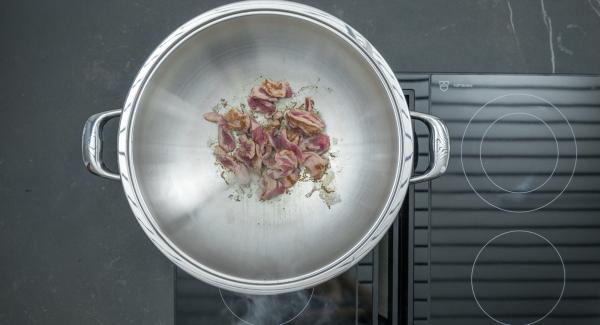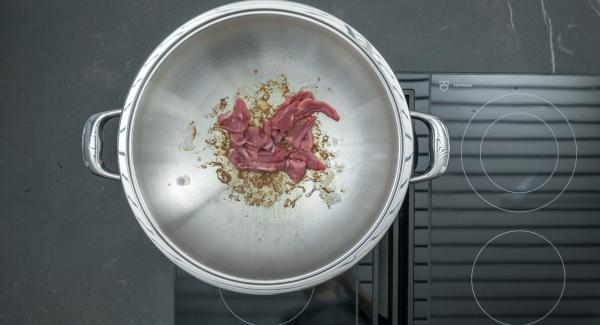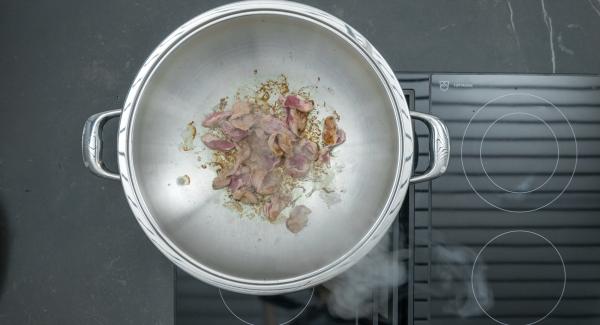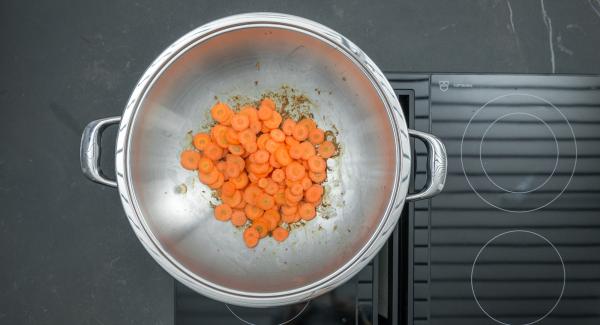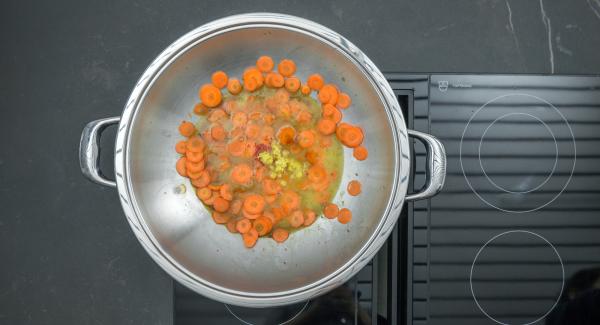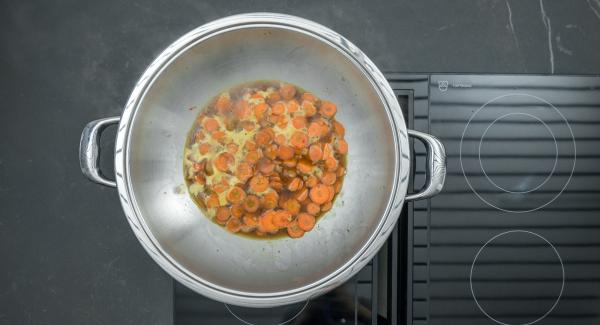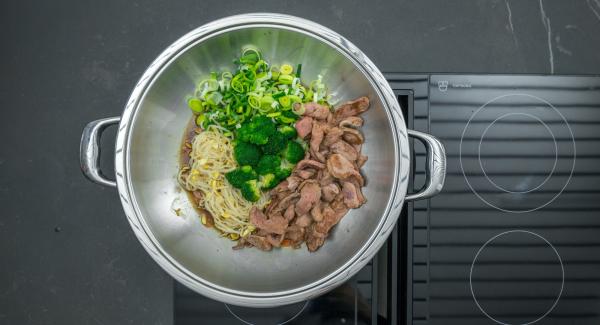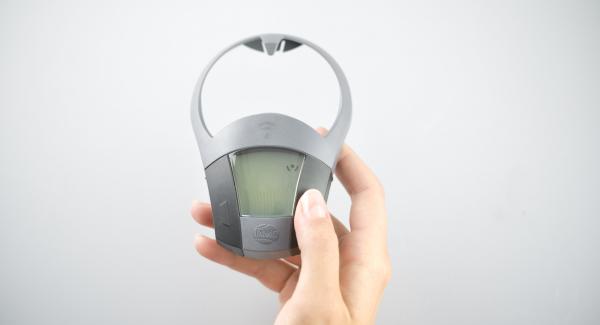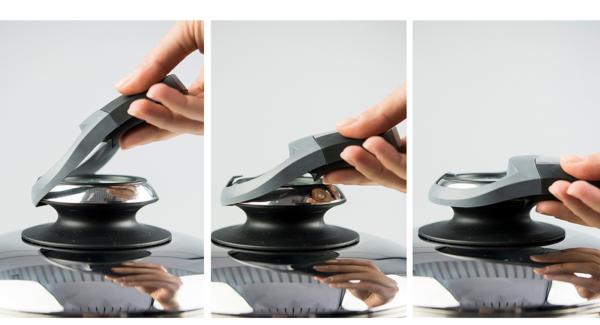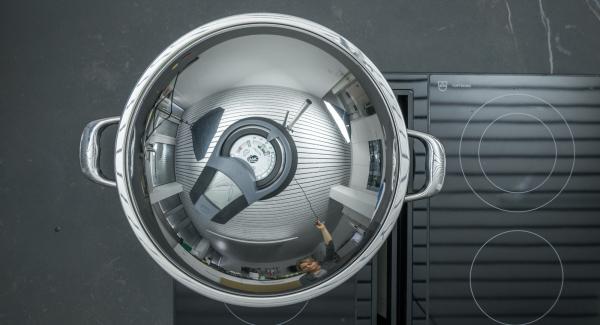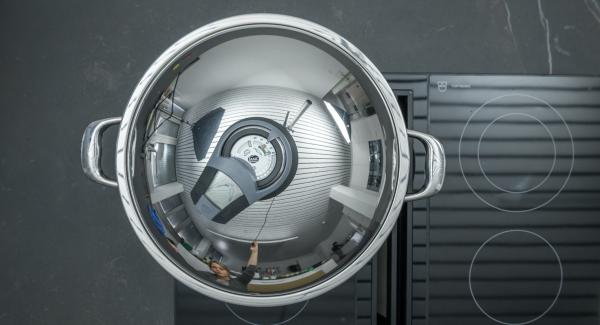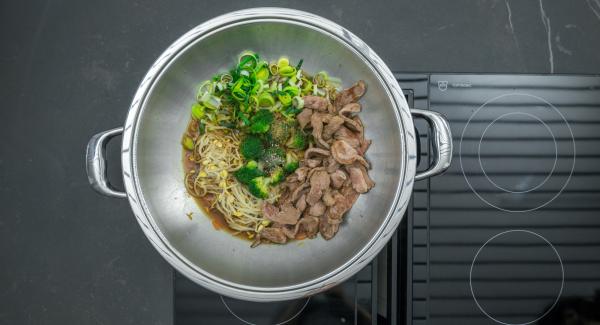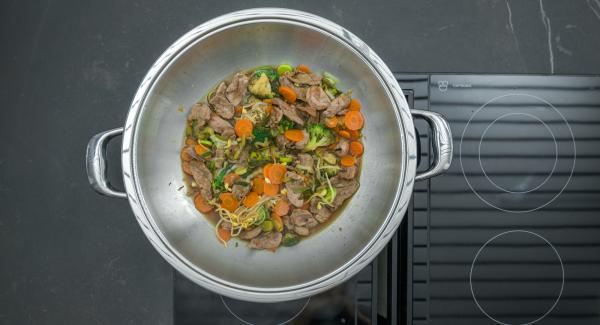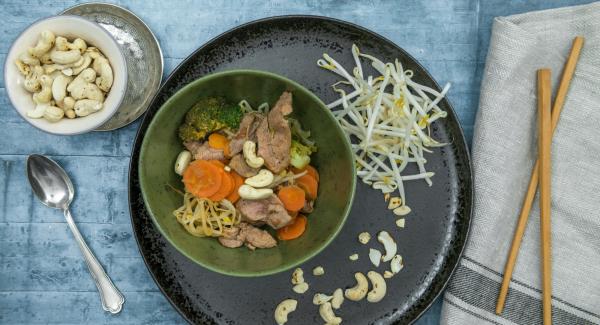 Do you want to see the preparation steps?
Register now or log in and use this and other great features!
This recipe has been tested and approved by AMC.