Dough
100 g flour
2 ts peanut oil
1/2 ts salt
50 ml water
butter or oil for greasing
Sauce
1/2 red pepper
1 chili pepper
1 garlic
20 g ginger
800 g apricots (canned)
3 tbs honey
3 tbs tomato paste
2 tbs wine vinegar
Filling
1/2 red bell pepper
1 spring onion
2 tbs soy sauce
1. Overview of ingredients.
2. For the dough mix flour, oil and salt and knead with water to a smooth dough. Cover and let rest for about 30 minutes.
3. For the filling, clean the pepper and spring onion, cut into pieces and chop finely with soy sauce in Quick Cut.
4. Knead the dough again, divide into 8 balls and roll out into circles of approx. 7 cm. Spread the filling on one half of each circle and fold the other half over to form semicircles. Close carefully at the rims and place in the greased combi sieve insert.
5. For the sauce, clean the pepper and chilli pepper and peel the garlic and ginger. Drain the apricots and collect approx. 100 ml of juice.
6. Finely chop apricots with paprika and chilli as well as ginger and garlic in Quick Cut and mix with juice, honey, tomato paste and white wine vinegar in a pot.
7. Place combi sieve insert on pot, place EasyQuick with sealing ring 24 cm on top. Place pot on Navigenio and set to "A", enter approx. 5 minutes cooking time in the Audiotherm, fit it on Visiotherm and turn it until the steam symbol appears.
8. At the end of the cooking time, remove the combi sieve insert and arrange the Dim Sum with the sauce.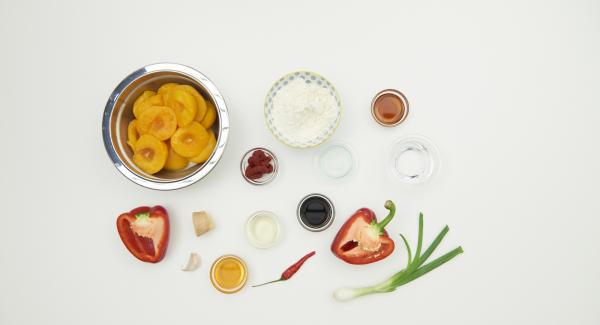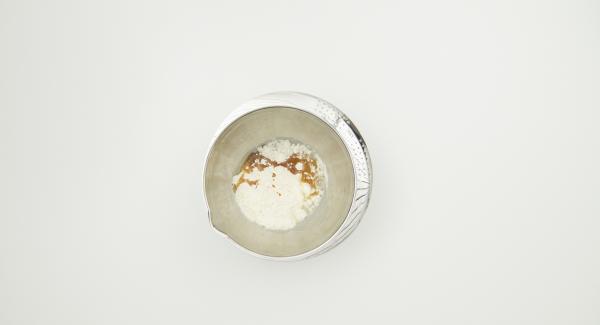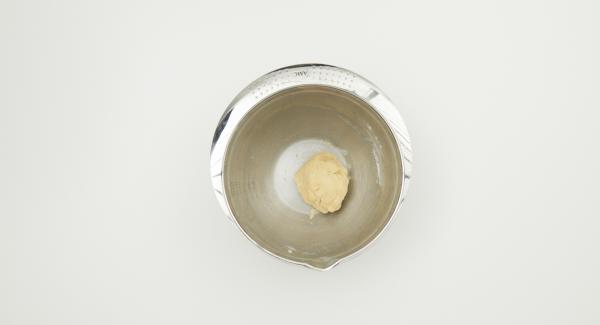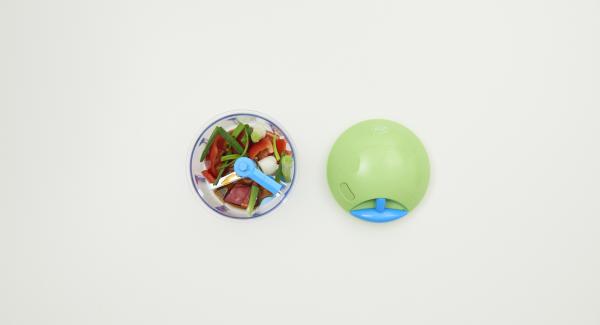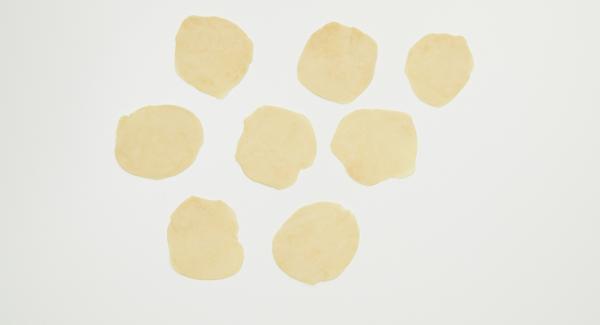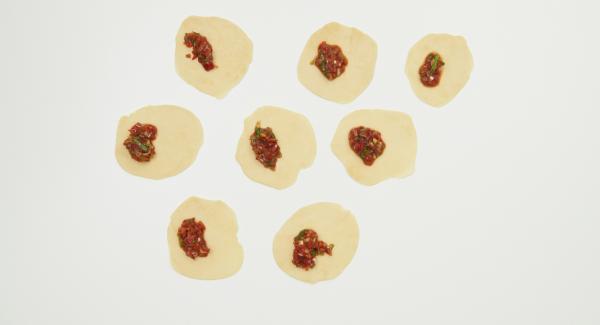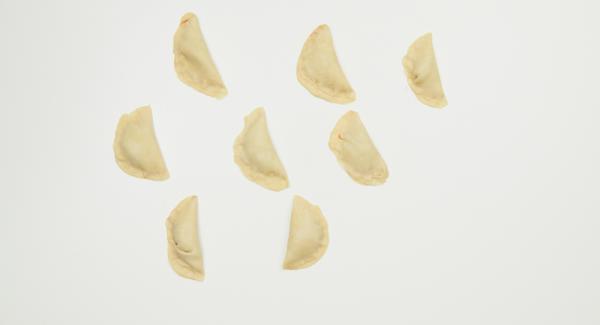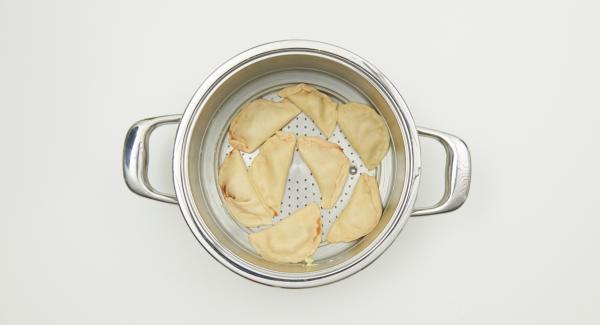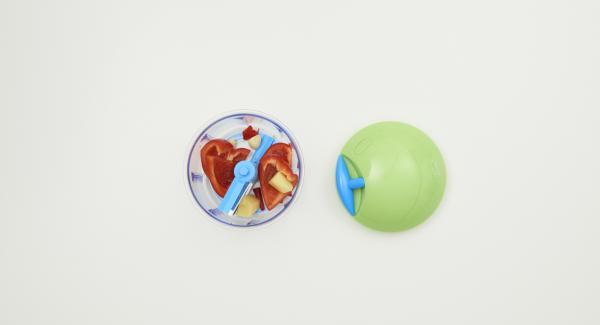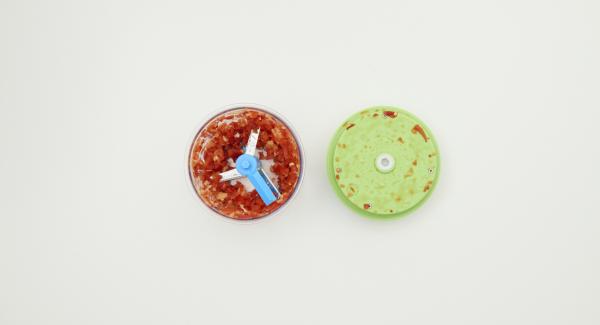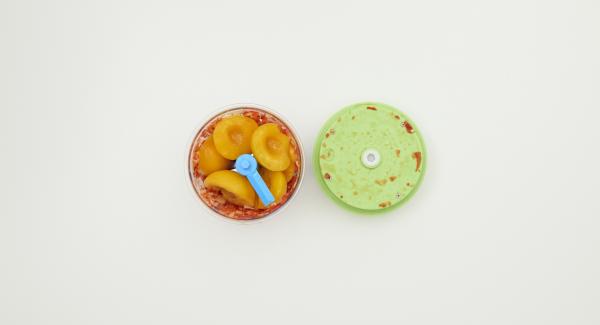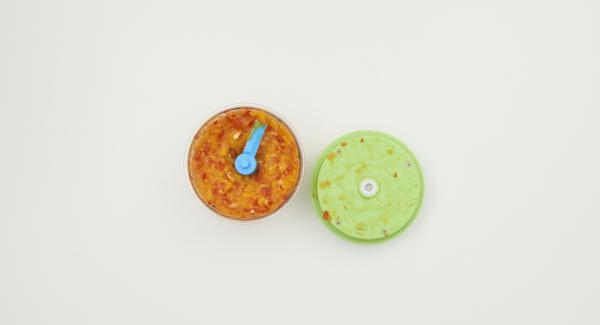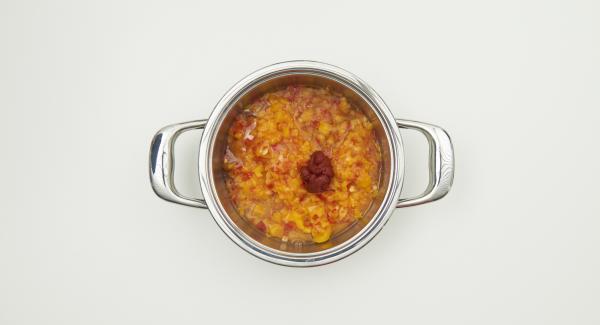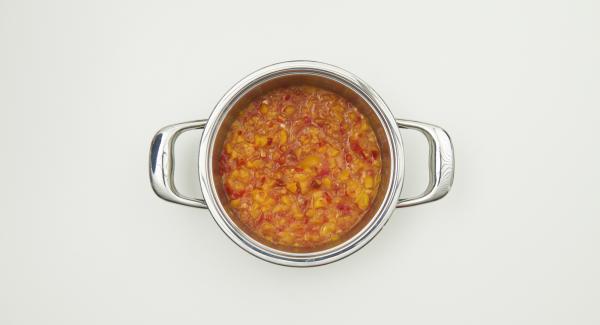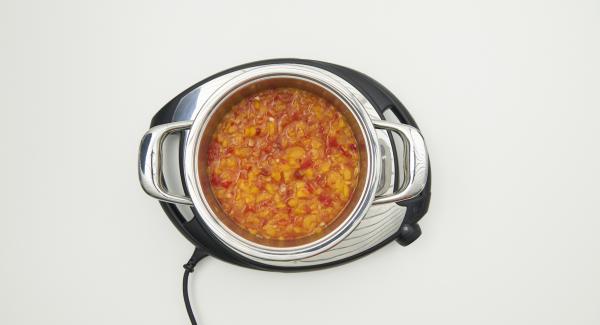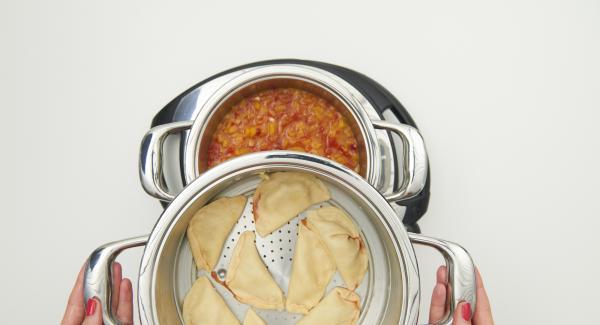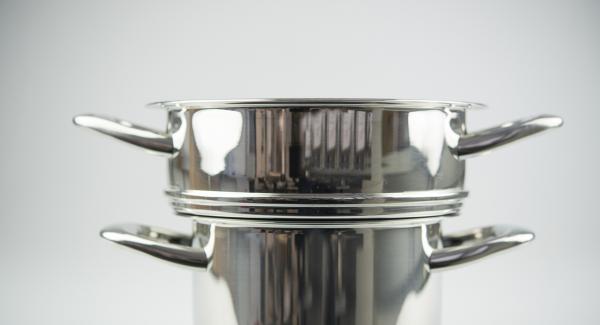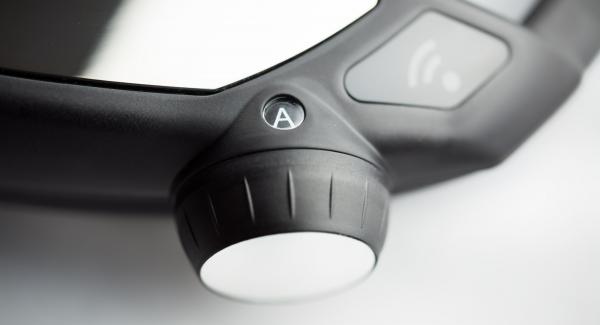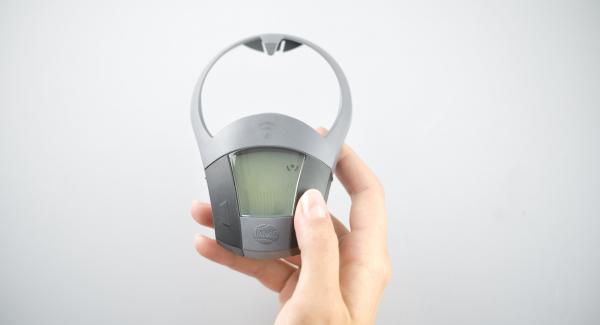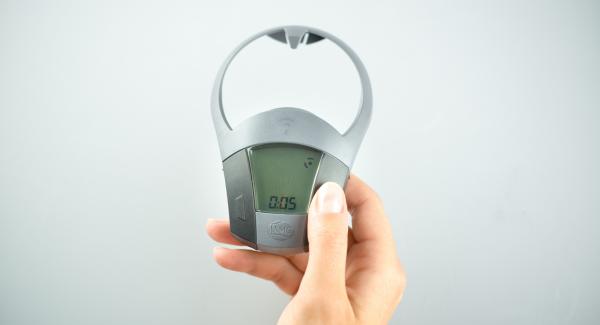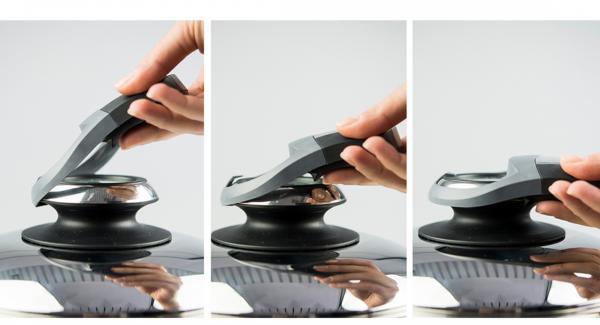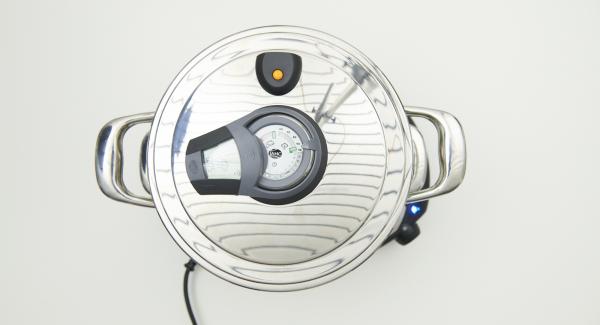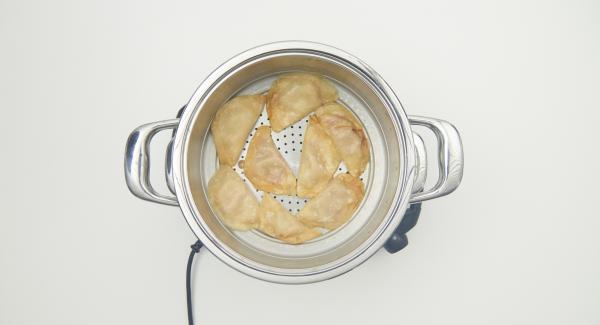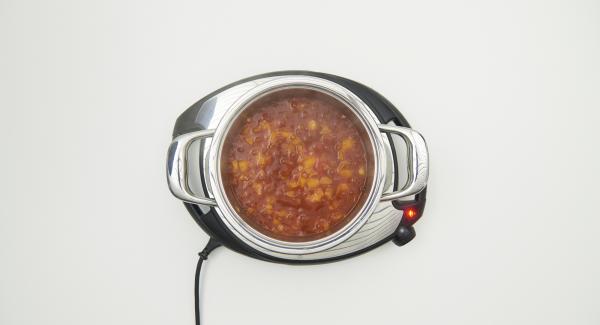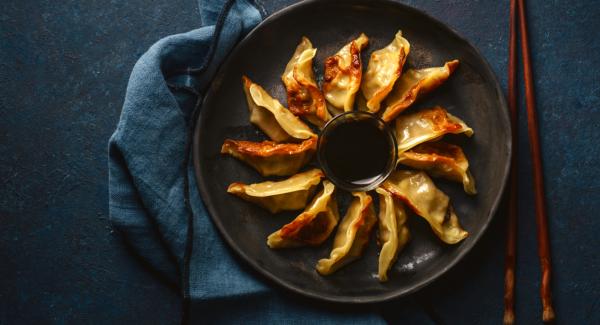 Do you want to see the preparation steps?
Register now or log in and use this and other great features!
This recipe has been tested and approved by AMC.