Stew:
1 onion
1 garlic
1 kg boiled potatoes
2 tbs olive oil
1 L vegetable broth
1 handful of chopped herbs
salt and pepper
Bacon dumplings:
75 g bacon
1 onion small
8 tomatoes dried
250 g veal sausage
2 tbs cream
2 tbs bread crumbs
1. Overview of ingredients.
2. Peel onion and garlic and chop finely in Quick Cut, peel potatoes and cut into small cubes. Mix everything with olive oil.
3. Place pot on Navigenio and set it at level 6. Switch on Audiotherm, fit it on Visiotherm and turn it until the roasting symbol appears.
4. As soon as the Audiotherm beeps on reaching the roasting window, set at level 3 and roast the mixture for approx. 2 minutes, turning occasionally. Add broth and stir.
5. Put on Secuquick softline and close. Set Navigenio at "A", switch on Audiotherm, enter approx. 4 minutes cooking time in the Audiotherm and cook in the soft area.
6. After cooking, depressurise Secuquick, add herbs and season to taste.
7. Lay cling film on a plate. Dice the bacon very finely. Peel onion and chop finely with dried tomatoes in Quick Cut. Mix everything with sausage meat, cream and breadcrumbs. Form dumplings with two small spoons and place on the prepared plate.
8. Place HotPan on hob, set at highest level and heat up until the roasting window has been reached using the Audiotherm.
9. As soon as the Audiotherm beeps on reaching the roasting window, set hob at low level and place the dumplings in the HotPan. Brown the dumplings, turn them, then switch off hob, let them cook for about 4 minutes with the lid on, depending on the size.
10. Serve the potato and herb stew with the bacon dumplings.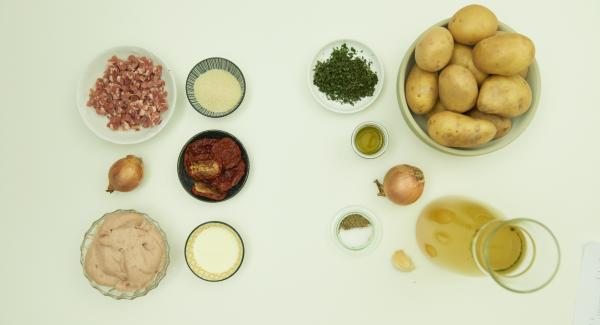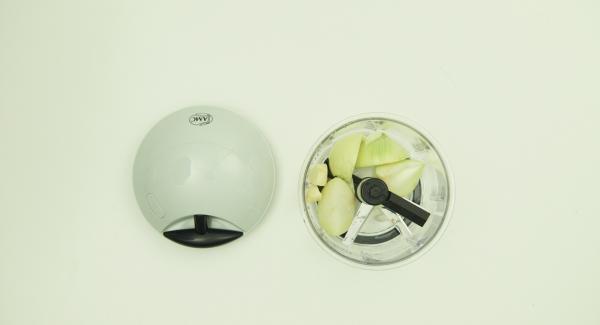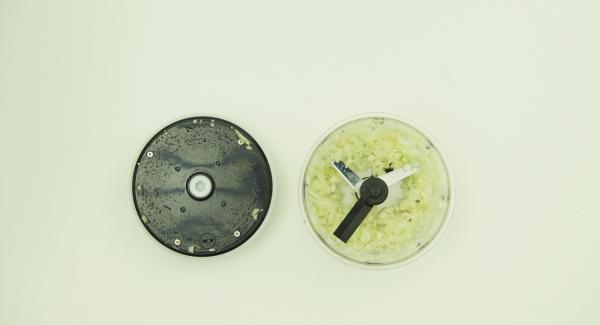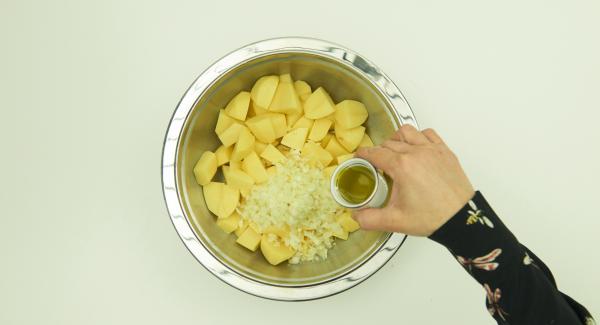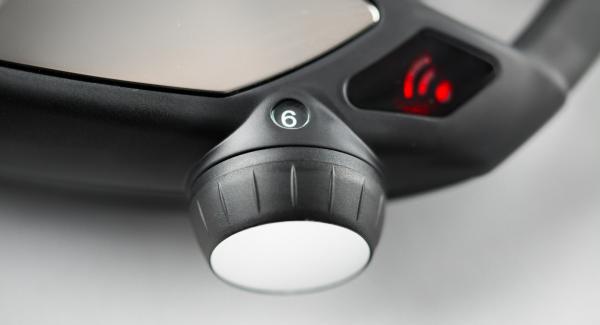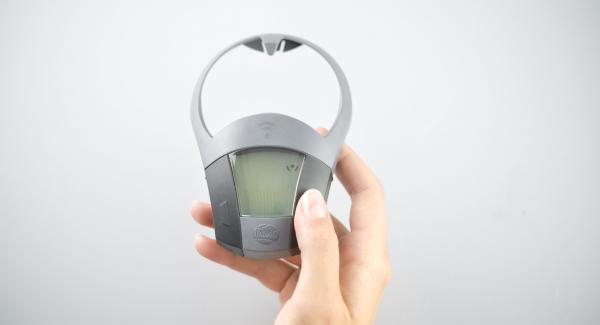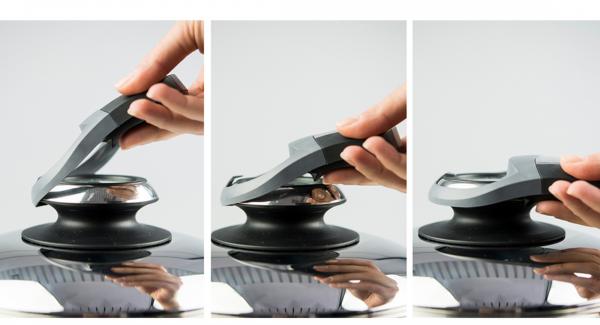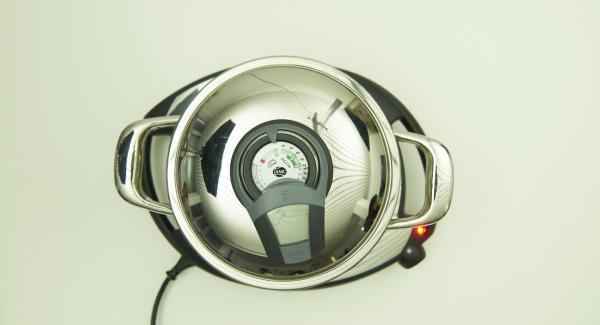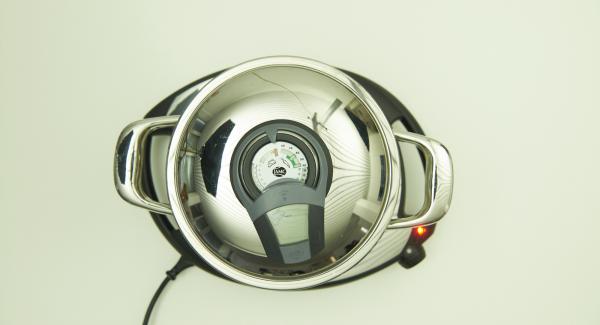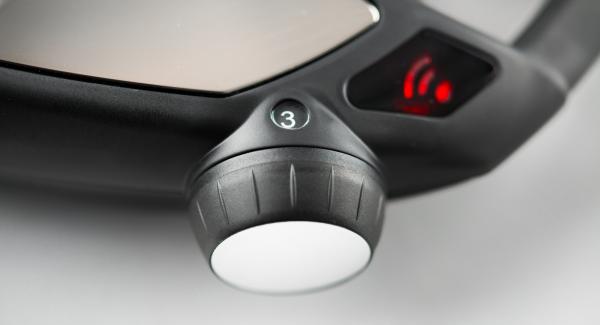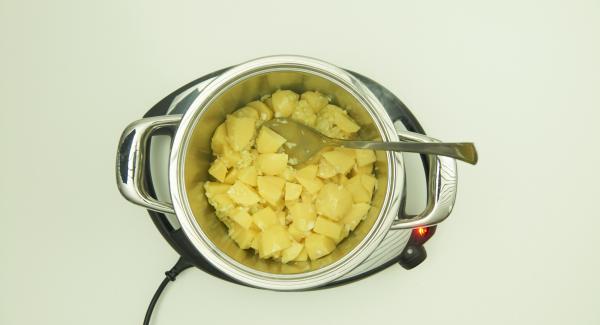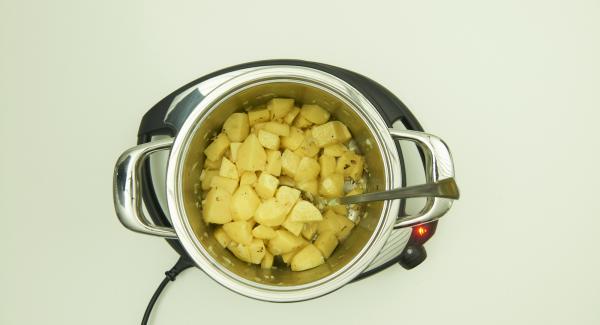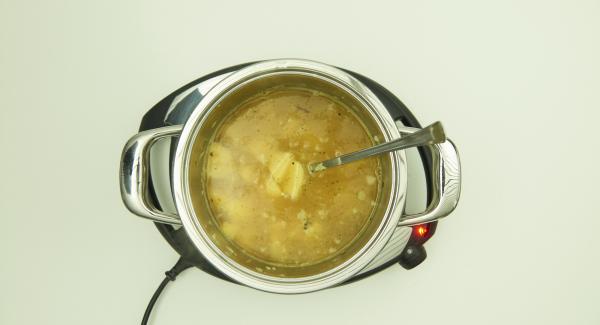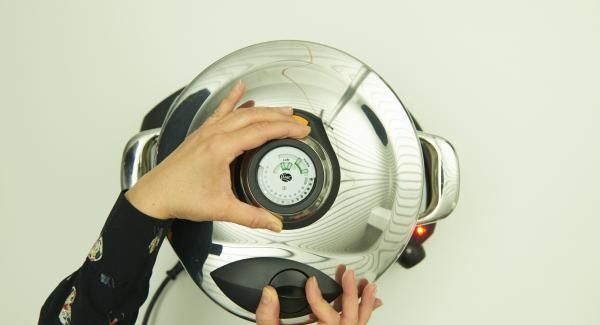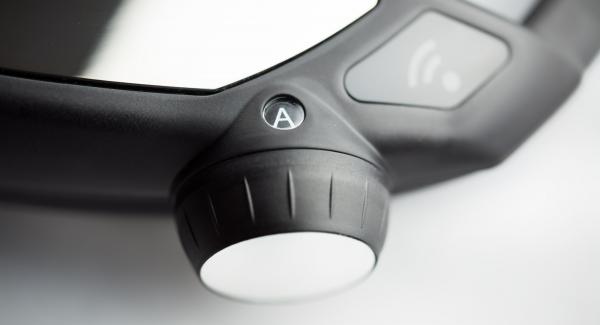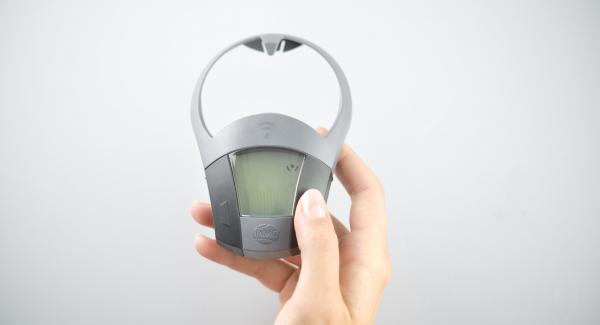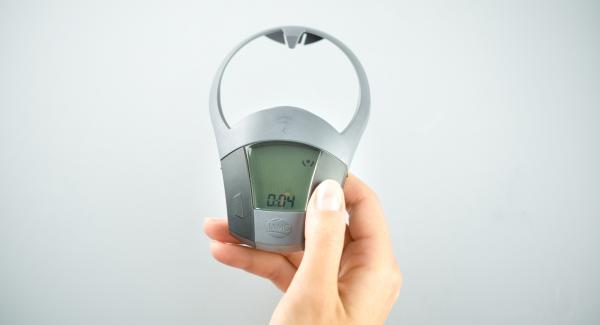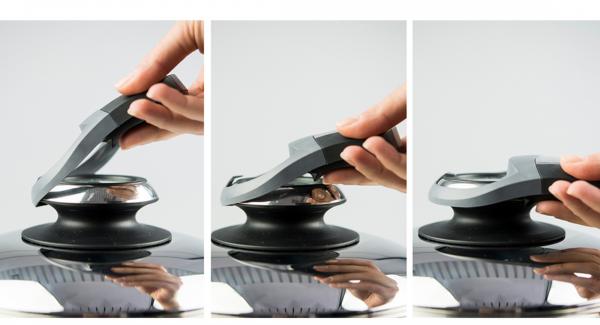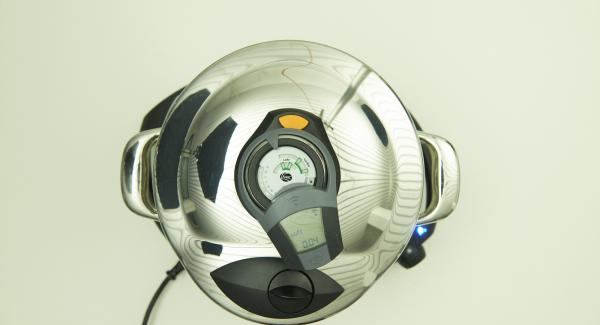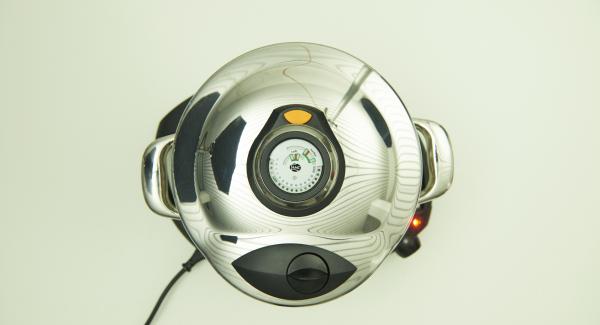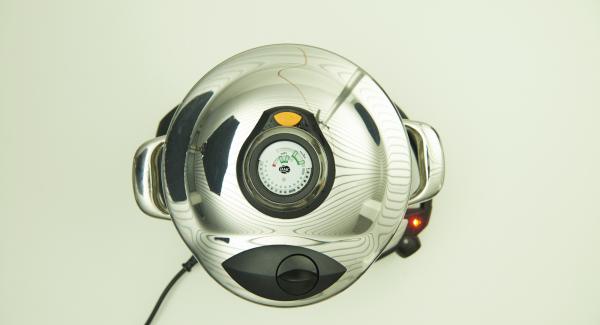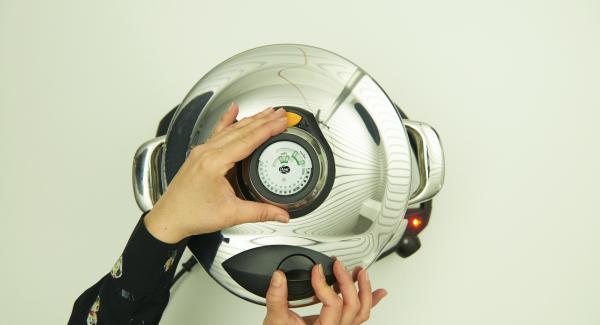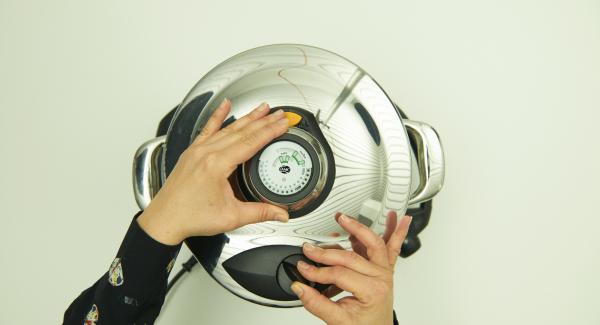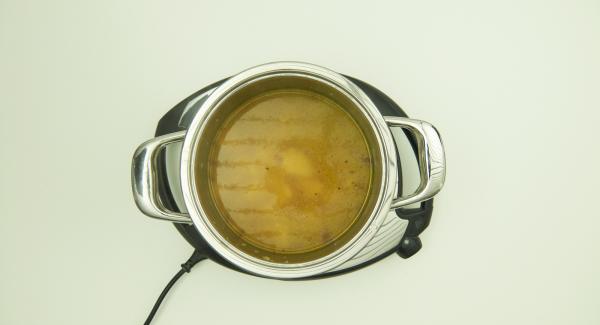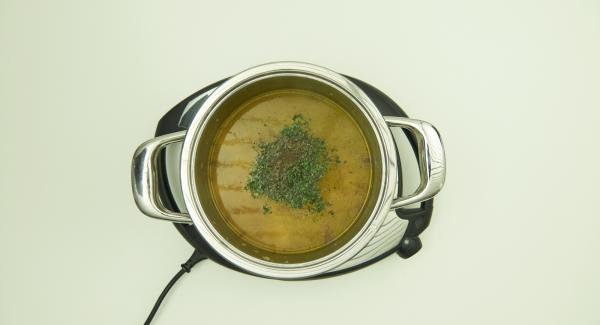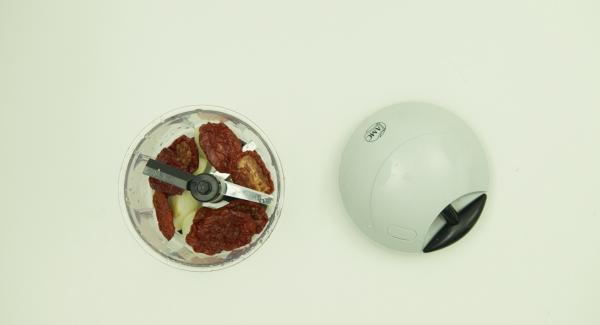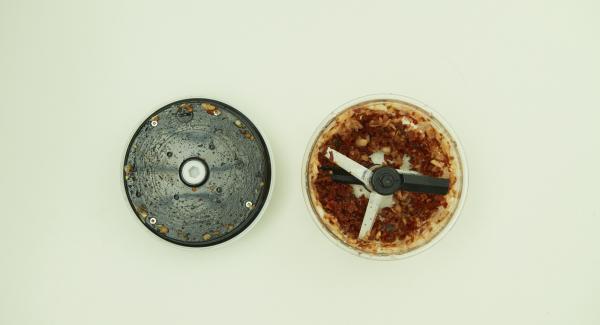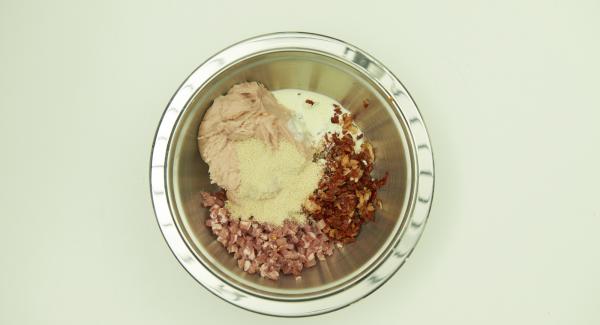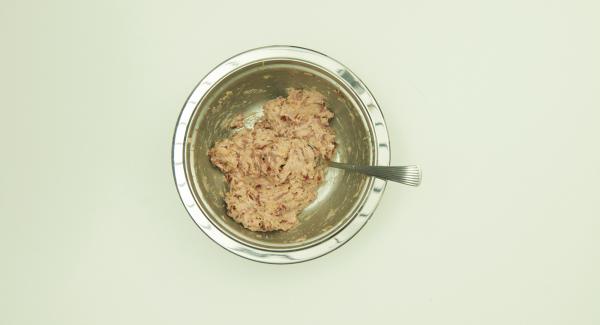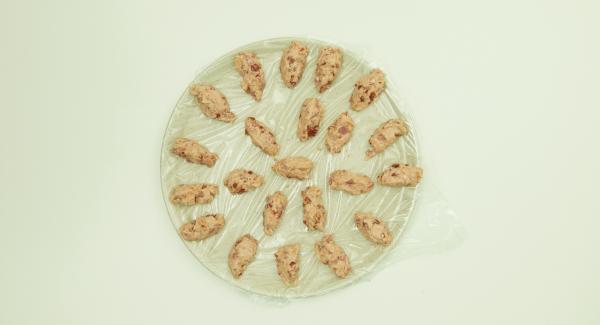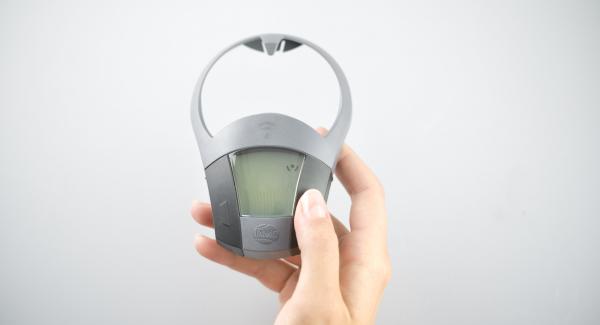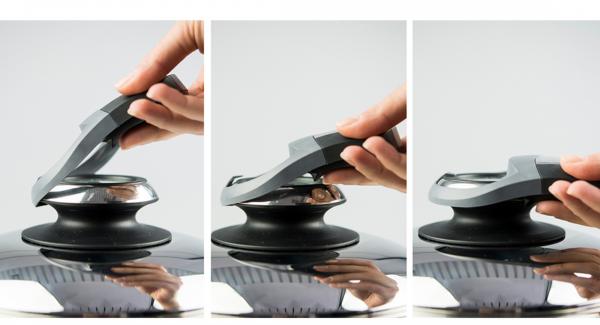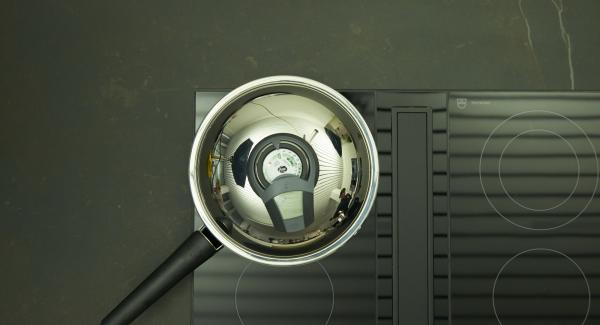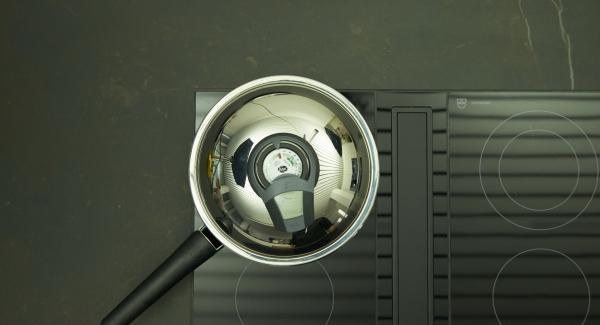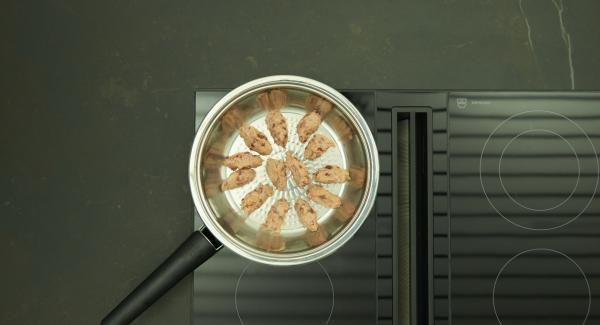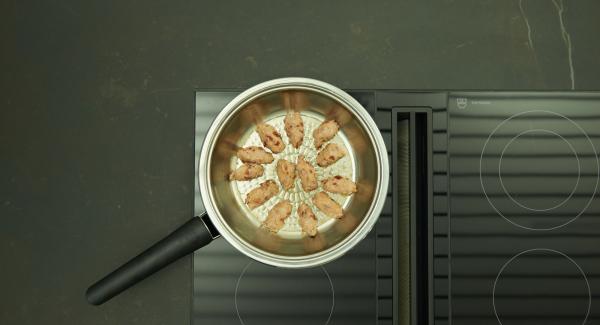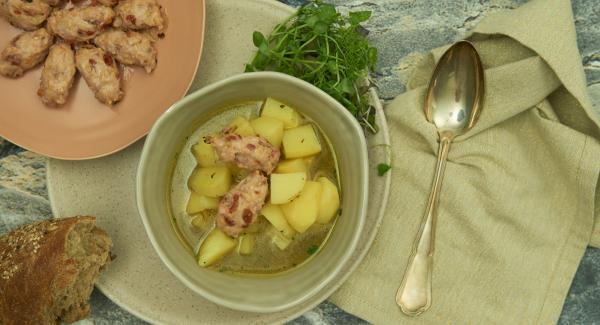 Do you want to see the preparation steps?
Register now or log in and use this and other great features!
This recipe has been tested and approved by AMC.