500 g beef fillet strips
2 tbs peanut oil
1 onion
1 stick leek
1 red bell pepper
150 g mushrooms
2 whole red chili peppers
200 g pickled corncobs (can)
200 g bamboo shoots (can)
salt
1 tbs honey
1 tbs cornstarch
100 ml meat broth
100 ml dry Sherry
soy sauce
1. Overview of ingredients.
2. Mix beef strips with peanut oil.
3. Peel and dice the onion, clean the leek and bell pepper and cut into fine strips. Clean the mushrooms with a cloth or brush and cut into slices. Core and finely dice the chili peppers.
4. Drain the corncobs and bamboo shoots and cut the corncob into small pieces.
5. Heat the Wok on highest level up to the roasting window.
6. Switch to a low level and roast the beef in portions and remove them.
7. Briefly roast the vegetables while stirring, add the beef again and season with salt and pepper.
8. Add honey and lightly caramelize. Dust the cornstarch on top, stir in and deglaze with the broth and Sherry.
9. Heat the Wok on highest level up to the vegetable window, switch to a low level and cook for approx. 5 minutes in the vegetable area.
10. Season to taste with salt, pepper and sweet soy sauce before serving.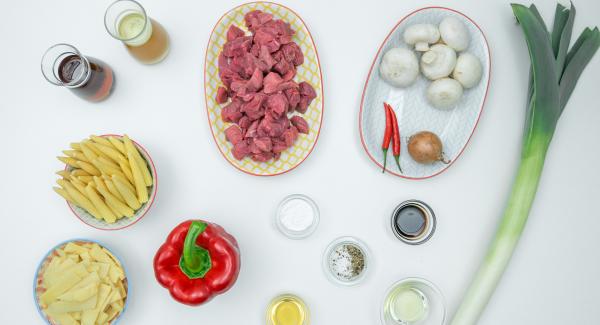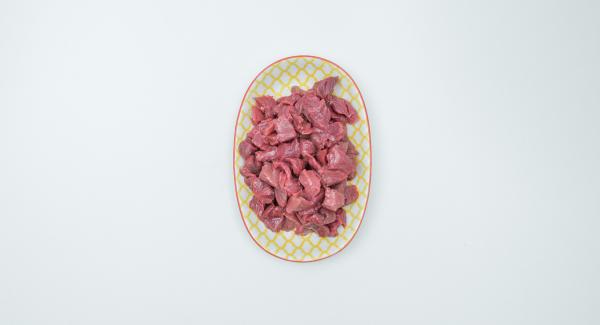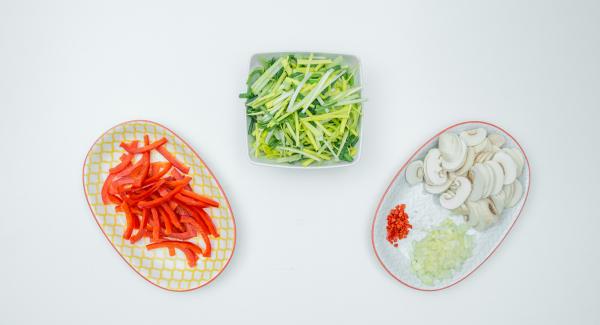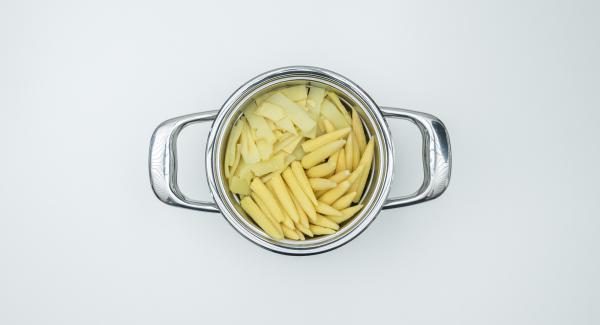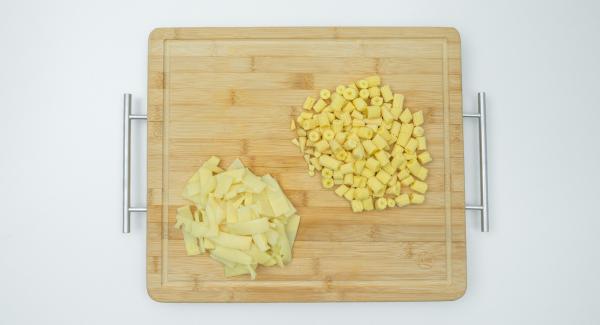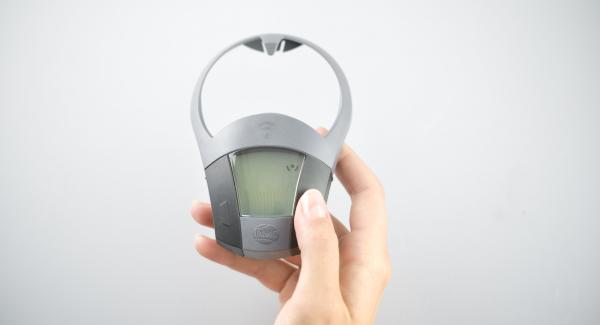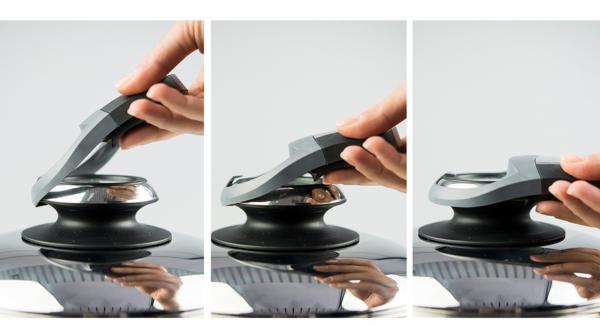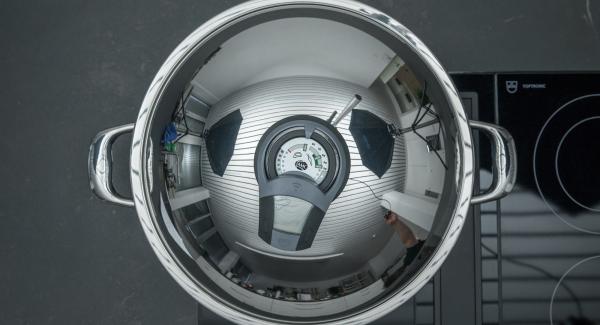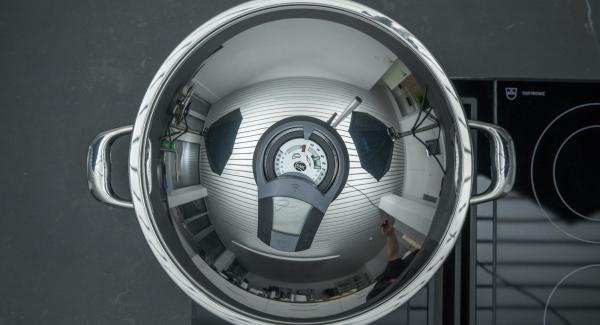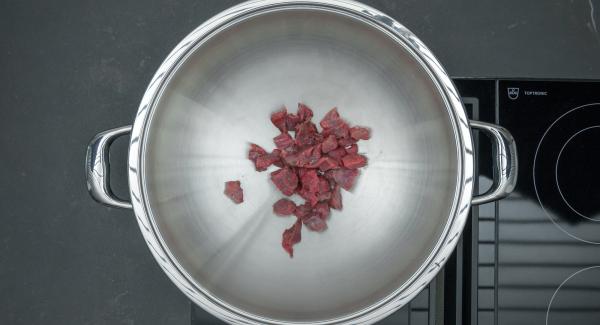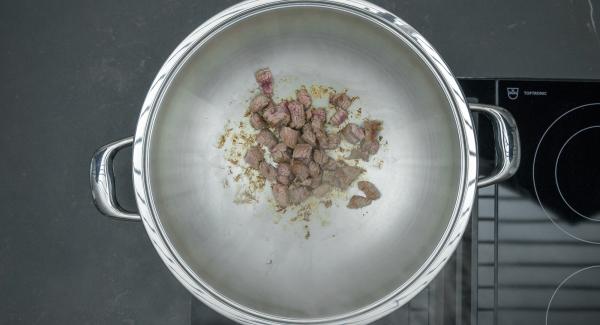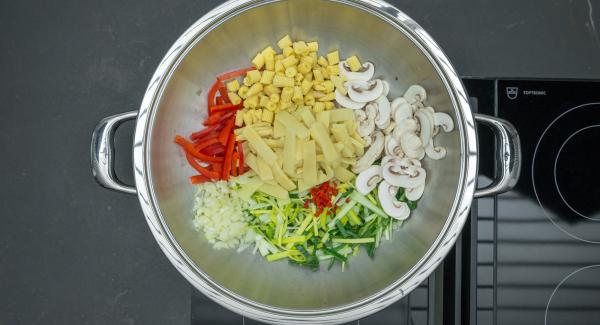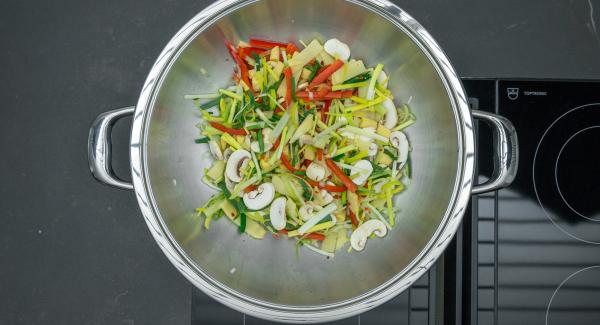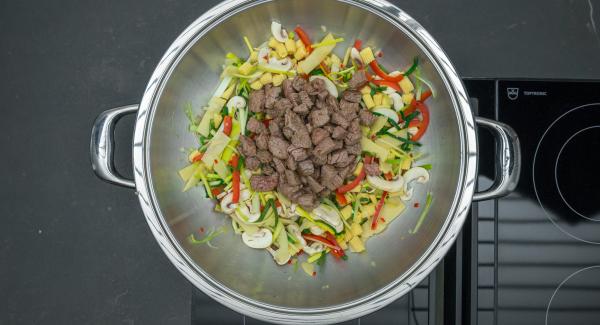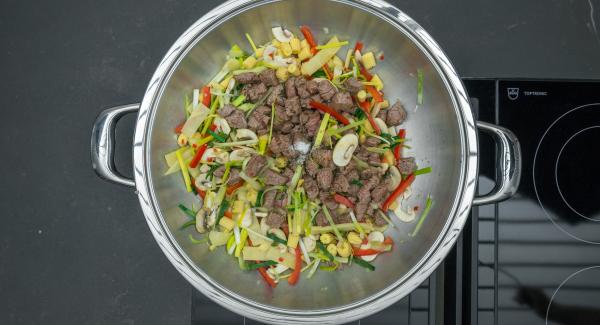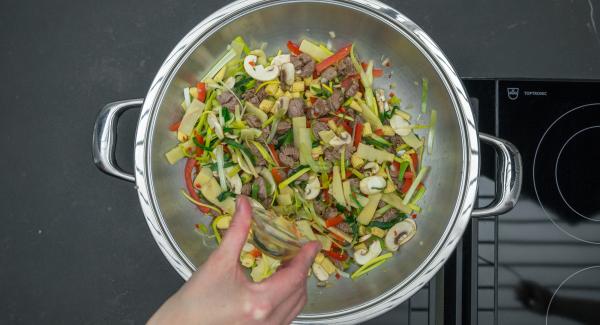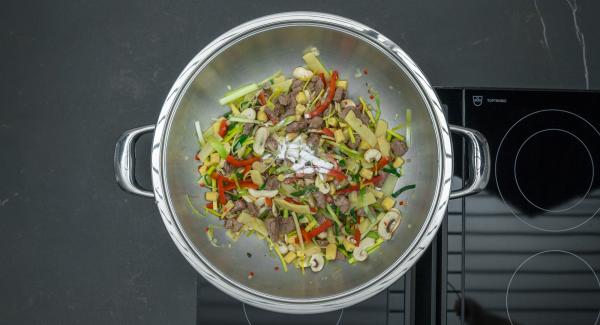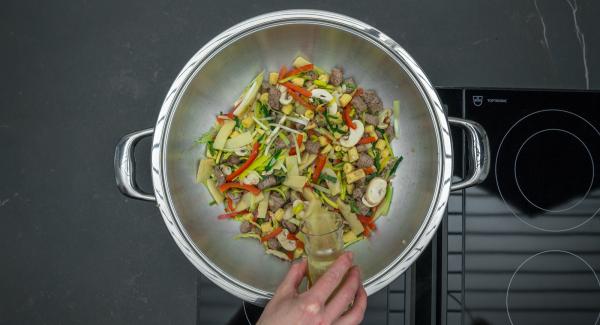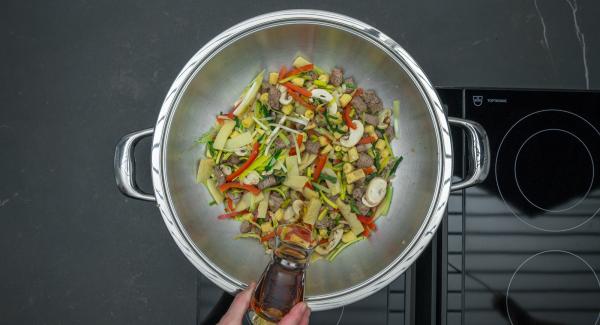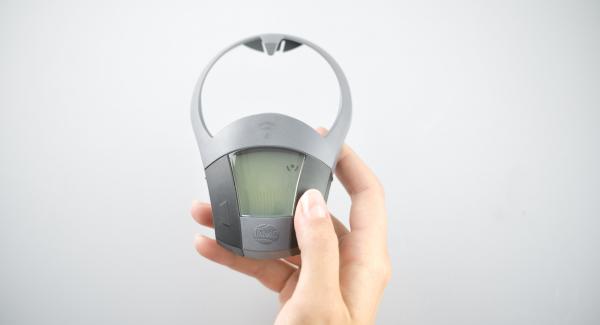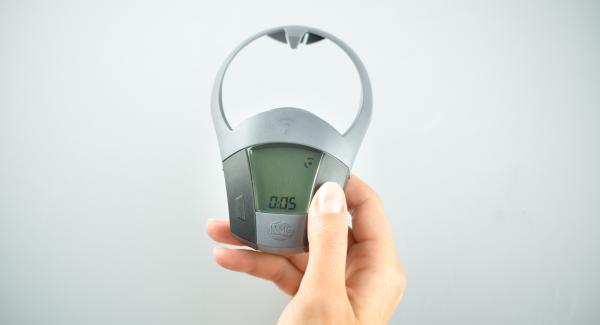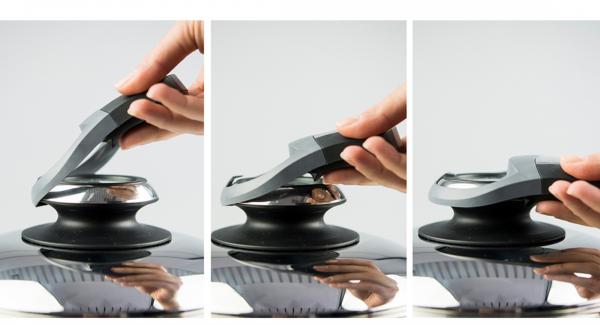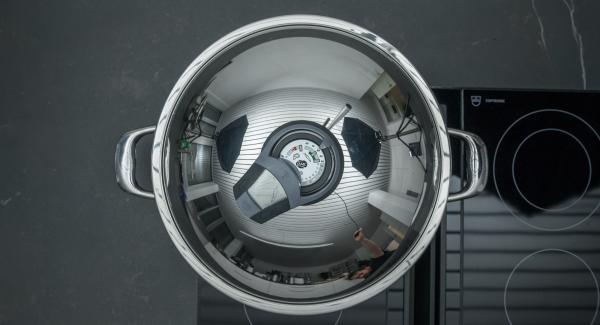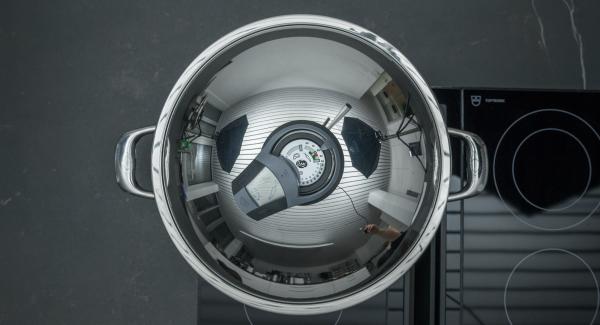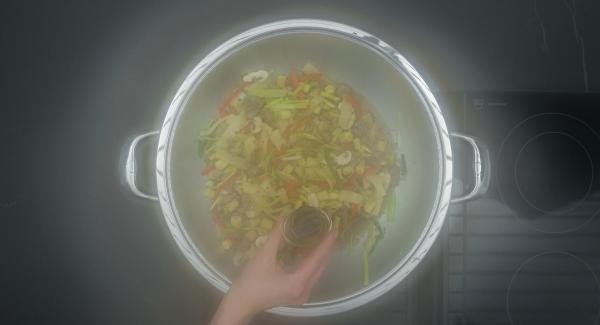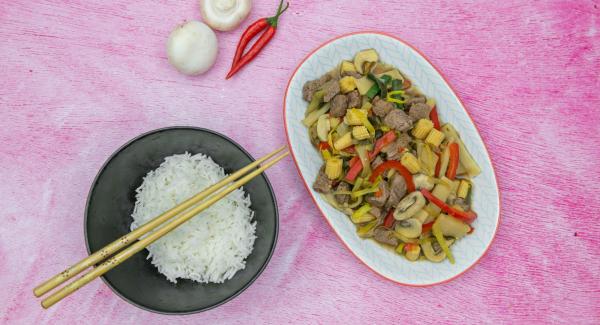 Do you want to see the preparation steps?
Register now or log in and use this and other great features!
This recipe has been tested and approved by AMC.