4 slices bread (e.g. rye bread)
2 tomatoes
1 clove garlic
salt
olive oil
1. Overview of ingredients.
2. Cut tomatoes in half and cut off an end of the garlic clove.
3. Place oPan on the Navigenio, set it at level 6 and heat up oPan until the perfect temperature for roasting is reached.
4. Set Navigenio to low level, place 2 slices of bread in the oPan and roast on one side. Turn and rub bread with tomato and garlic.
5. Season with salt and a little olive oil.
6. Prepare the remaining bread slices with the same procedure.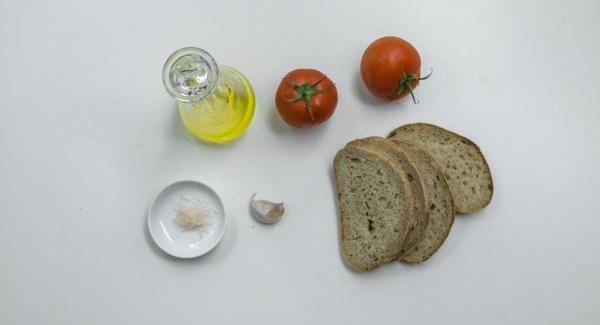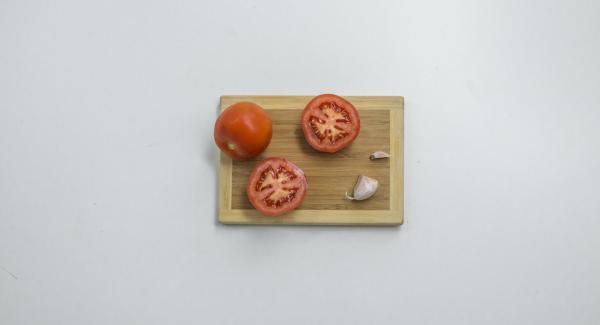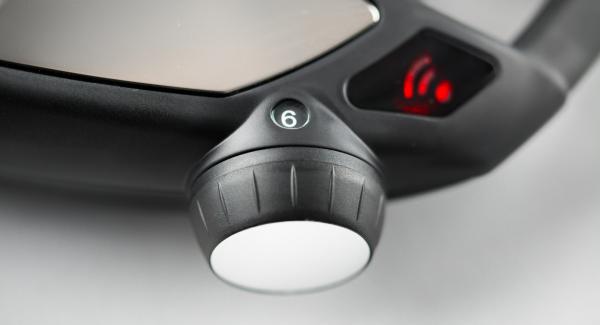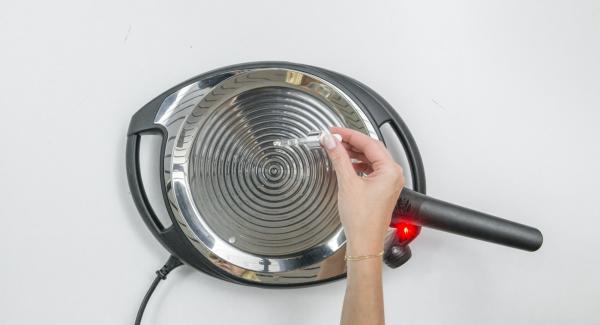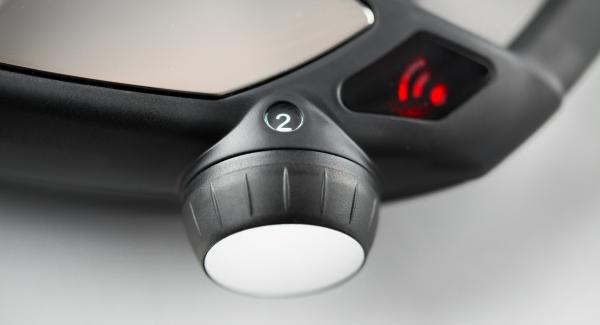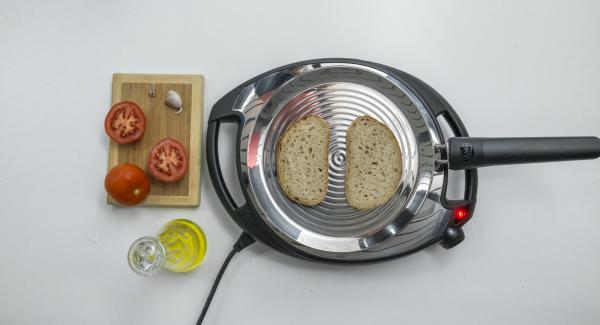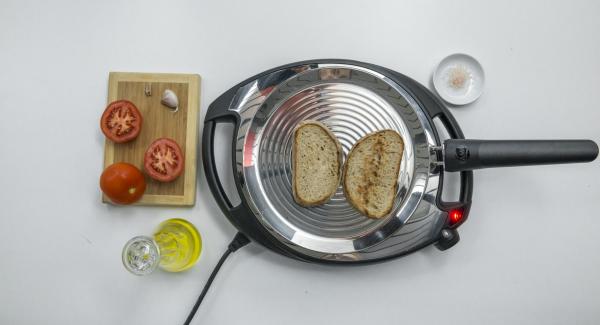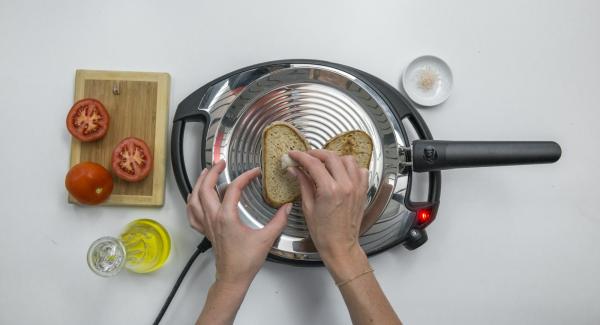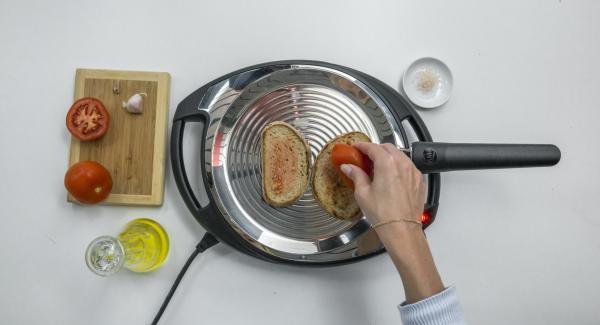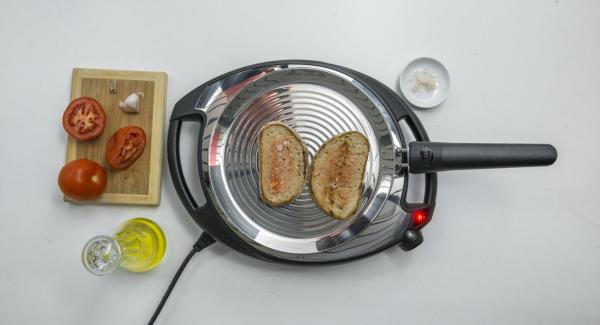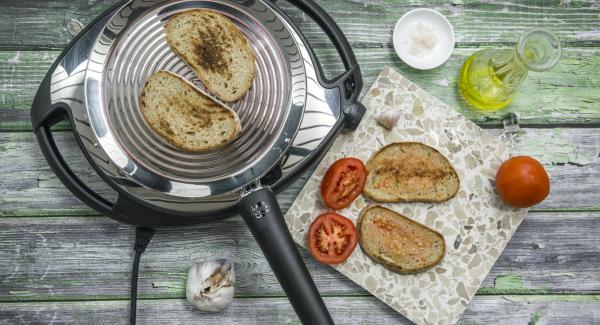 Do you want to see the preparation steps?
Register now or log in and use this and other great features!
Tip
Cut the bread in slices of approx. 1 cm thickness (the thinner they are the crunchier they will be).
Serve the bread with Iberian ham or salted anchovies and aioli (mayonnaise with garlic).
This recipe has been tested and approved by AMC.