Sauce:
1/2 onion
1/2 carrot
1/2 stick celery
250 g raw sausage
350 g beef/pork minced meat
350 g chopped tomatoes (canned)
salt
2 bay leaves
grated parmesan cheese to taste
Pasta:
300 g fresh pasta (pappardelle, tagliatelle)
3 L water
salt
1. Overview of ingredients
2. Clean the vegetables, chop finely in Quick Cut and put into a pot.
3. Place pot on Navigenio and set it to level 6. Switch on Audiotherm, fit it on Visiotherm and turn until the roasting symbol appears.
4. As soon as the Audiotherm beeps on reaching the roasting window, add the sausage and minced meat and roast while stirring.
5. Add the tomatoes and bay leaves and mix well. Close with Secuquick softline.
6. Switch Navigenio to "A". Enter 10 minutes cooking time in the Audiotherm and cook in the turbo area.
7. At the end of cooking time, place Secuquick in an inverted lid, depressurise and remove. Remove bay leaves.
8. Fill the pot with water using the NonSoloPasta insert and place the lid on it. Put it on the hob, set it to the highest level and bring the water to the boil. Add salt and pasta and cook for approx. 7 minutes (according to package instructions) until al dente.
9. Remove the NonSoloPasta insert from the pot and drain. Mix sauce and noodles and refine with parmesan.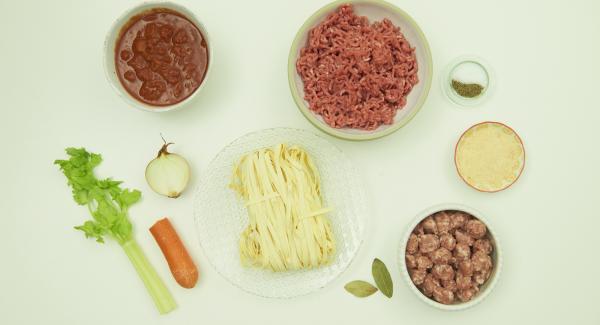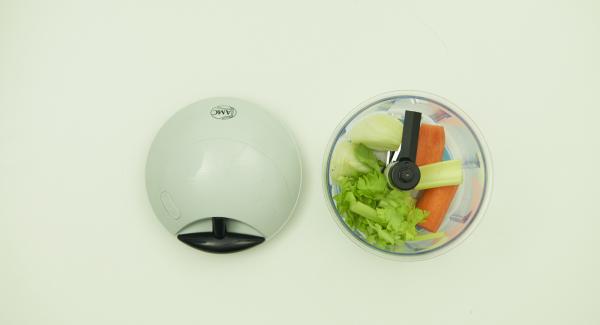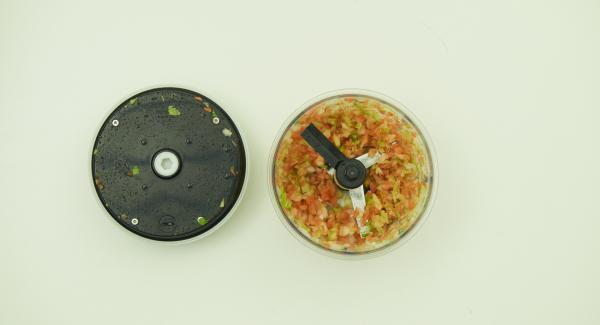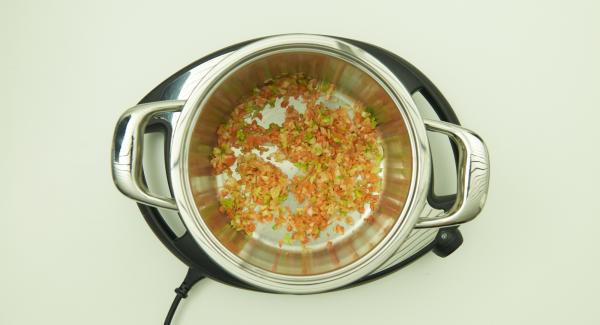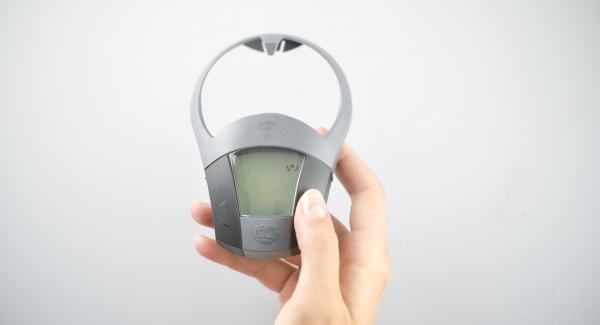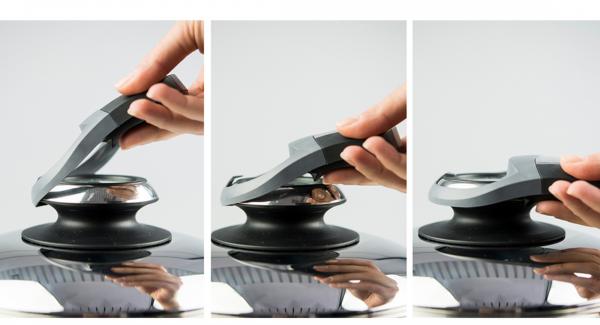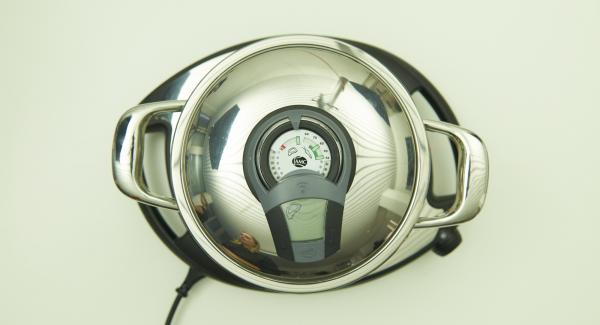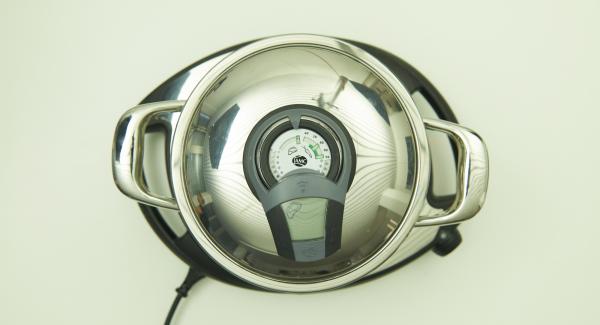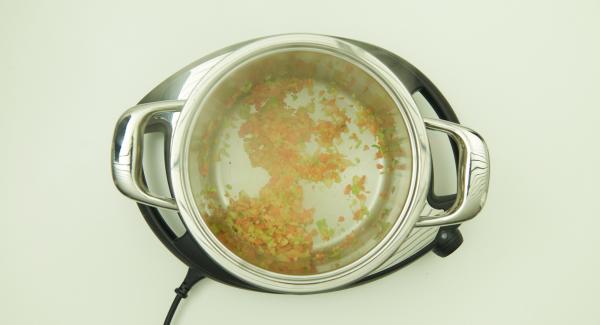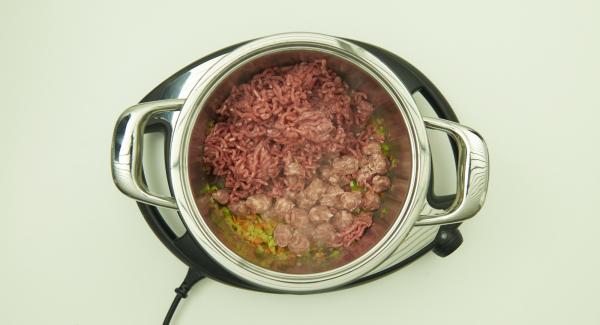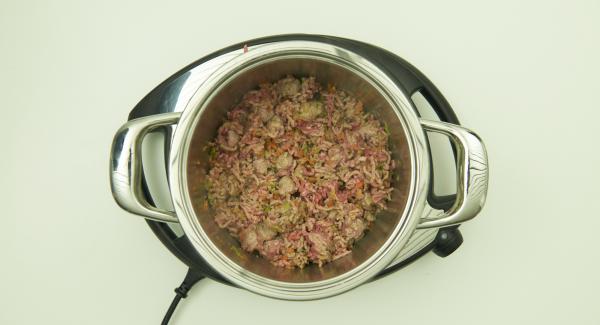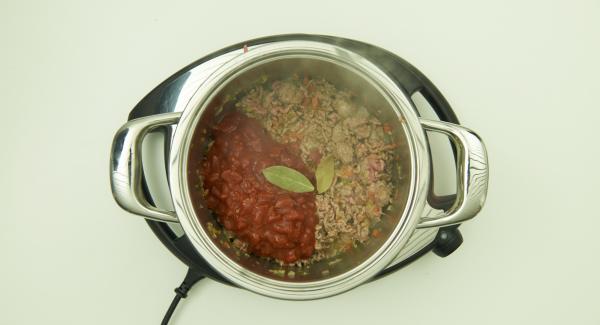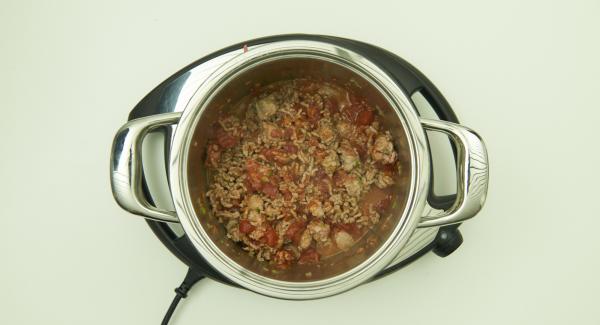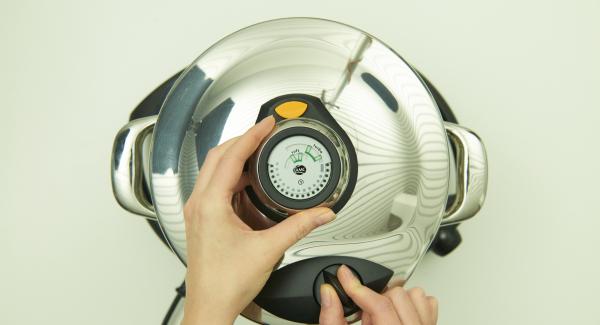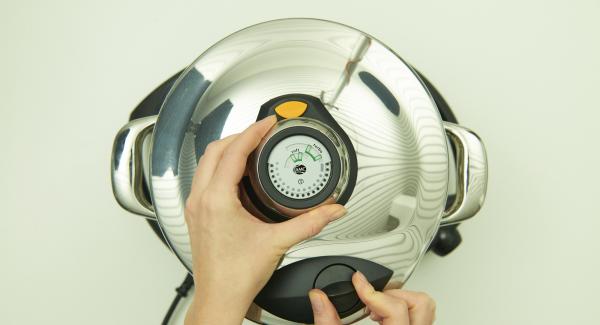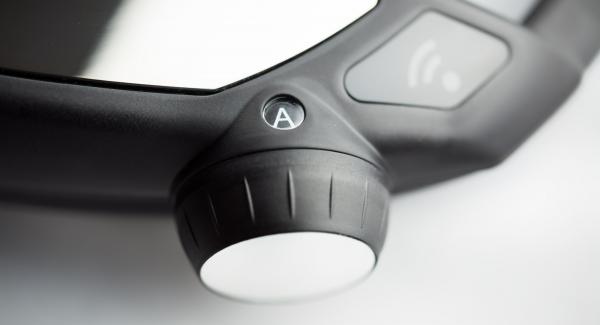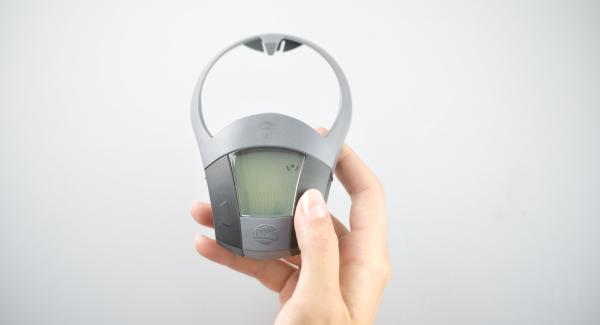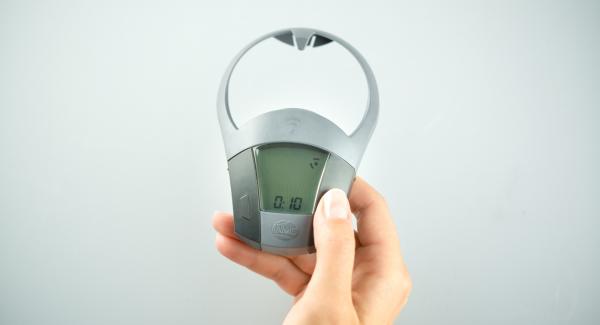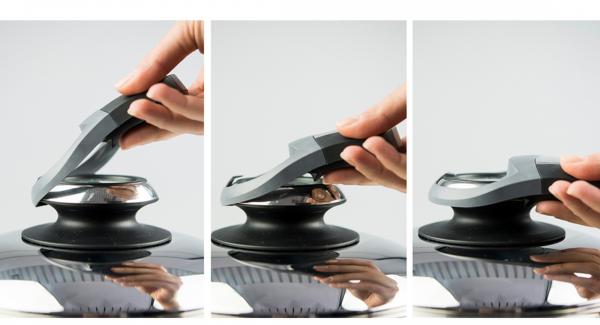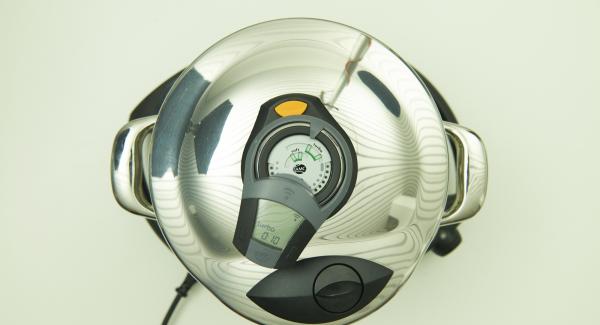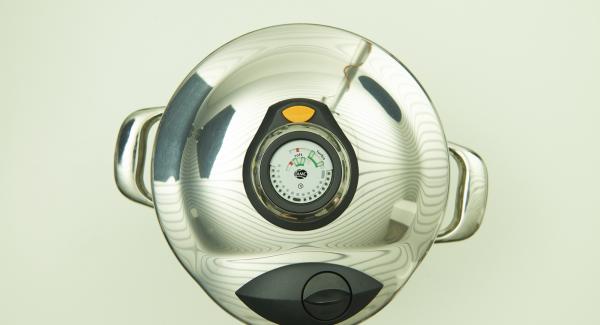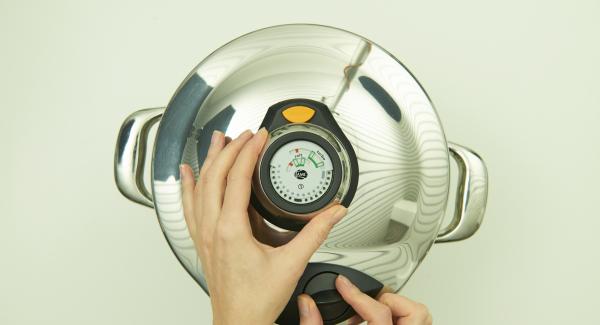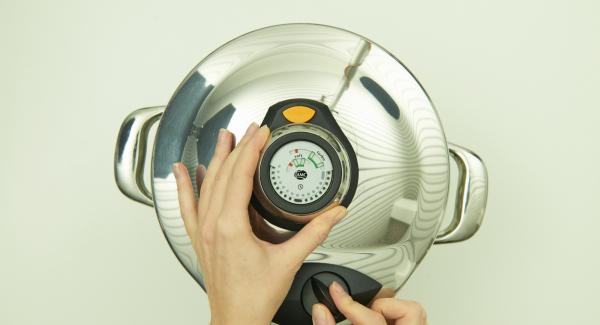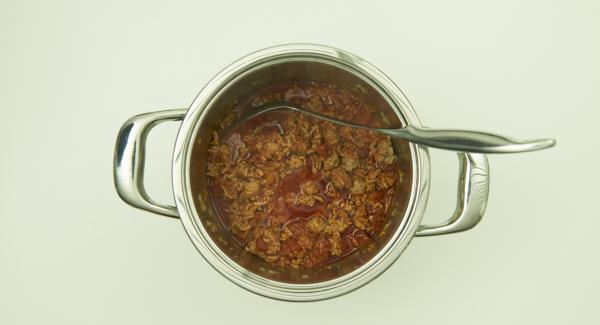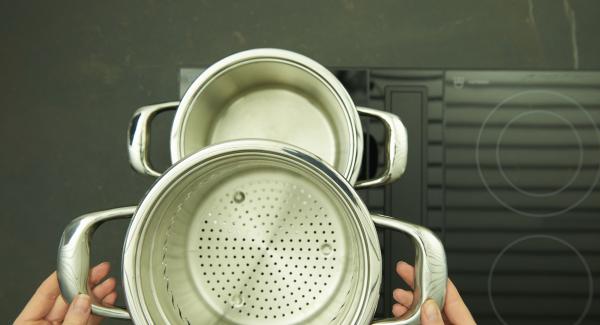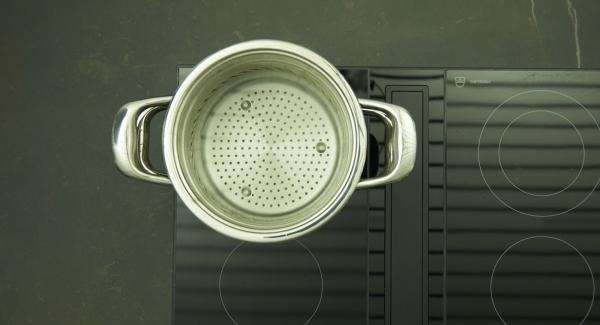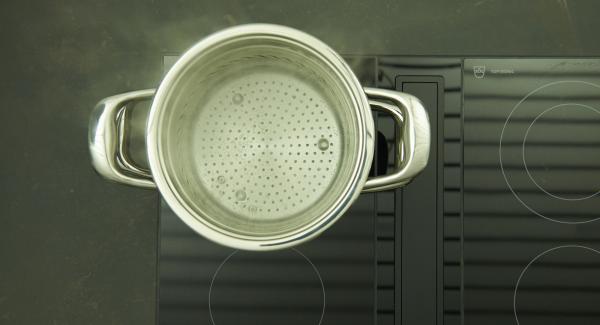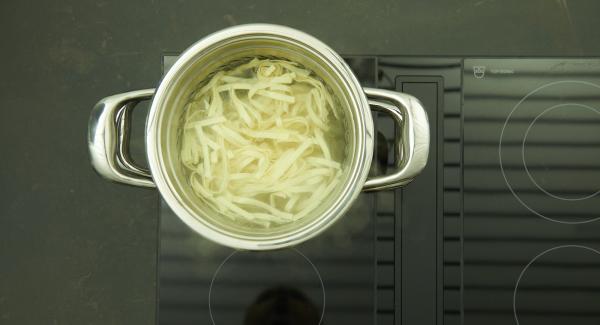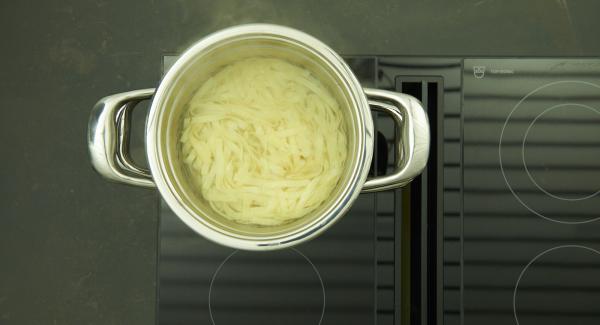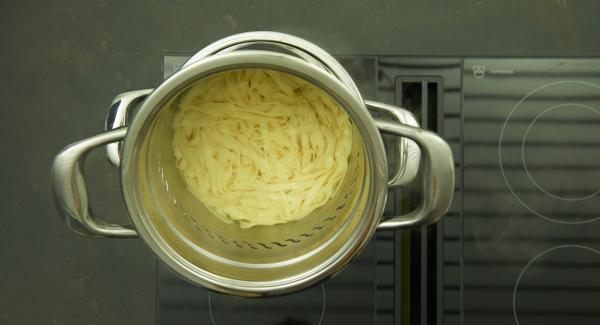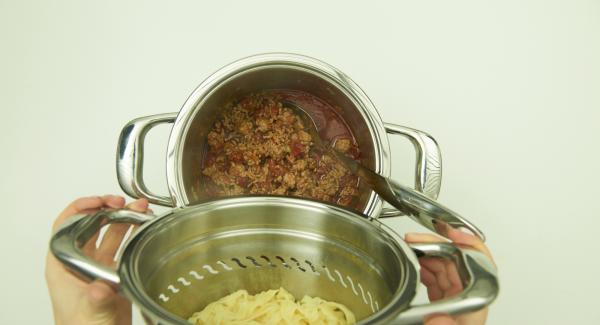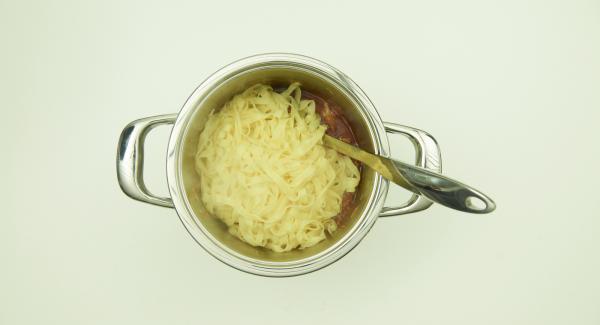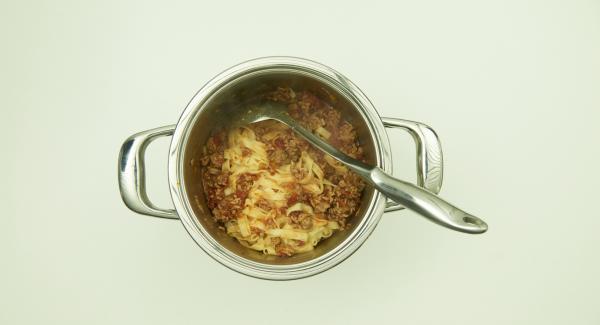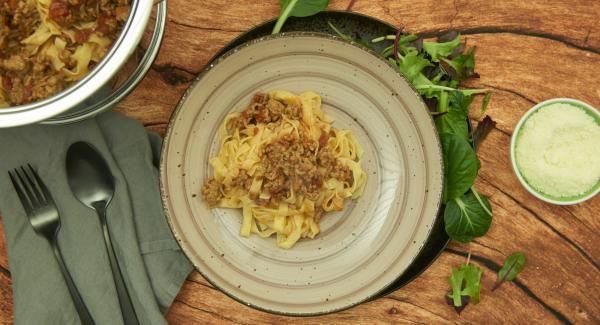 Do you want to see the preparation steps?
Register now or log in and use this and other great features!
This recipe has been tested and approved by AMC.