200 g fine noodles (size 00)
1 piece onion
1 clove garlic
1 piece red pepper
100 g cleaned cut cuttlefish
1 tbs olive oil
100 g frozen peas
6 pieces langoustines
250 ml fish broth
salt, pepper
paprika
1. Overview of ingredients
2. Place noodles in the cold pot. Place on a heat-resistant surface, place Navigenio overhead and set at high level. While the Navigenio flashes red/blue, enter approx. 7 minutes in the Audiotherm and gratinate noodles until they are all browned and finally remove.
3. Peel and chop onions and garlic. Cut pepper and tomato into small cubes.
4. Place onion and garlic in pot and close with the lid. Set Navigenio at level 6. Switch on Audiotherm, fit it on Visiotherm and turn it until the roasting symbol appears.
5. As soon as the Audiotherm beeps on reaching the roasting window, set at low level, add oil and cubes of red pepper and cuttlefish and roast everything together.
6. Add tomato cubes, noodles, peas, langoustines, paprika and fish broth. Mix everything together and close with Secuquick softline.
7. Place pot on Navigenio and set it at "A". Enter program "P" in the Audiotherm and turn it until the soft symbol appears.
8. At the end of cooking time, place pot on a heat-resistant surface and leave to depressurise by itself.
9. Open the Secuquick Softline, season with salt and pepper.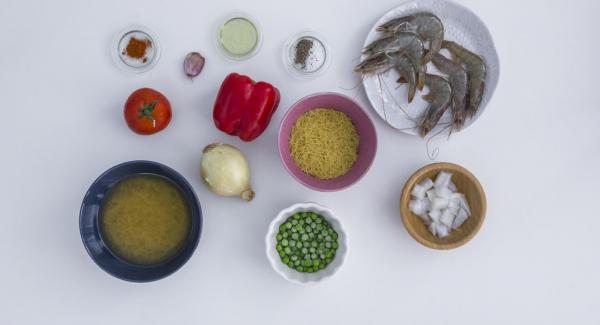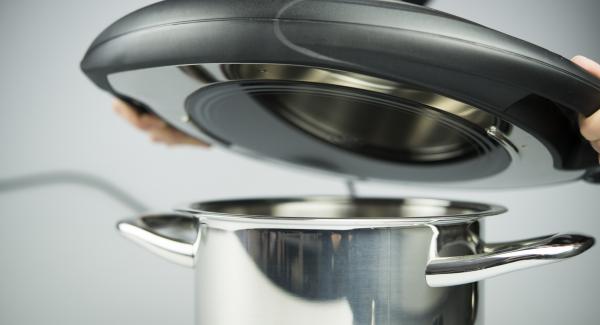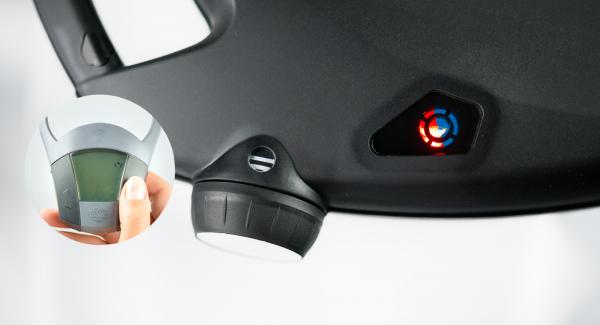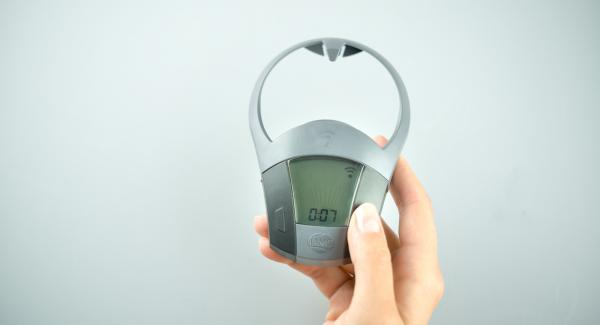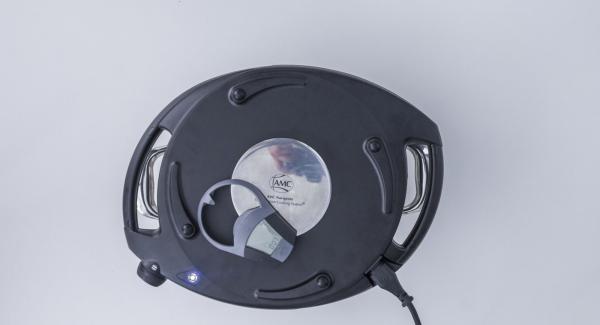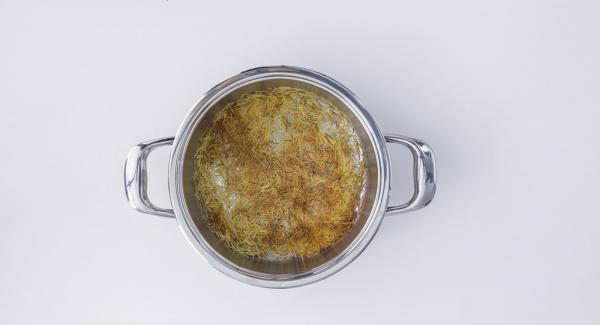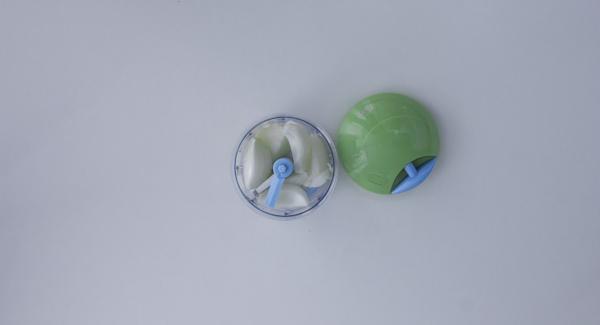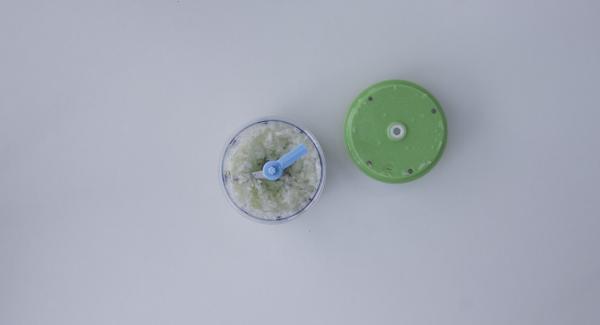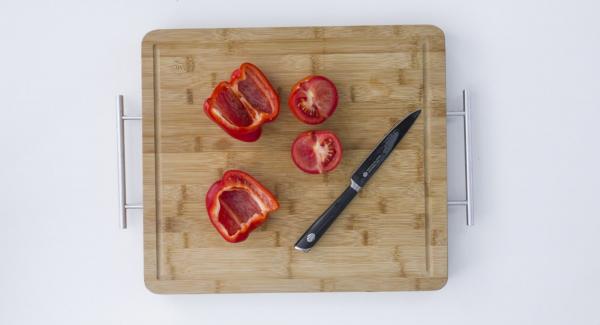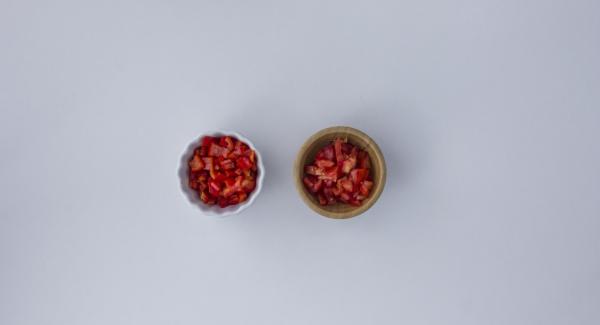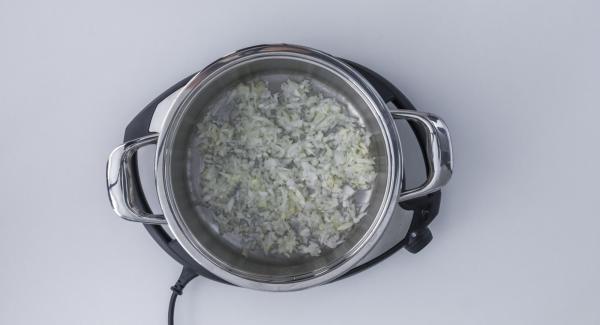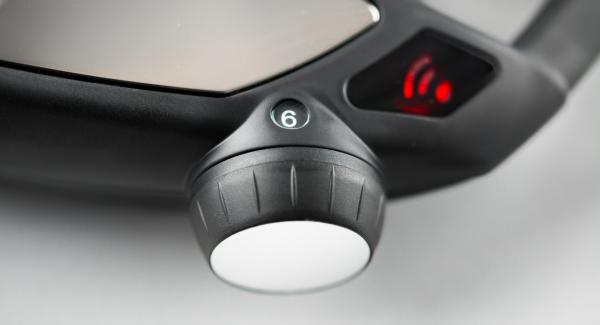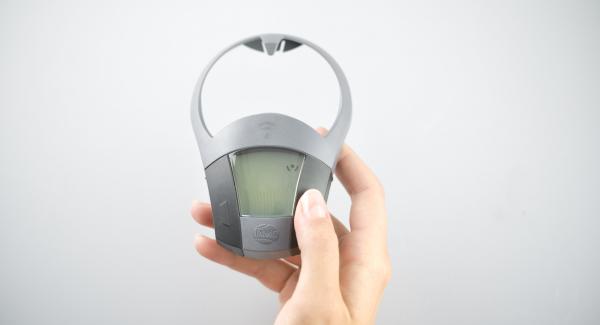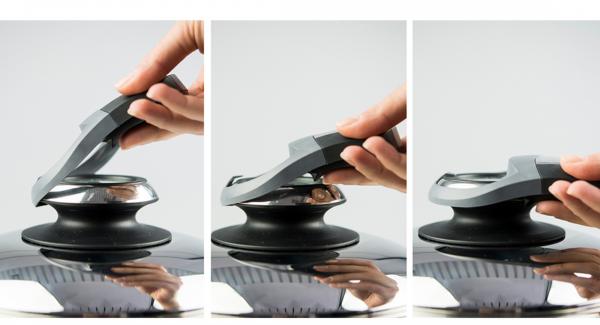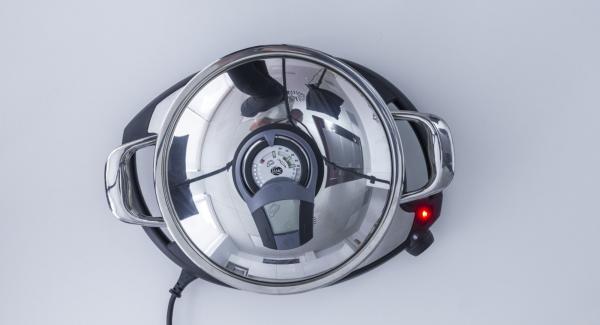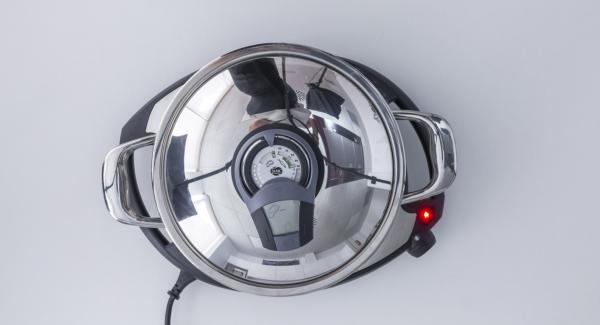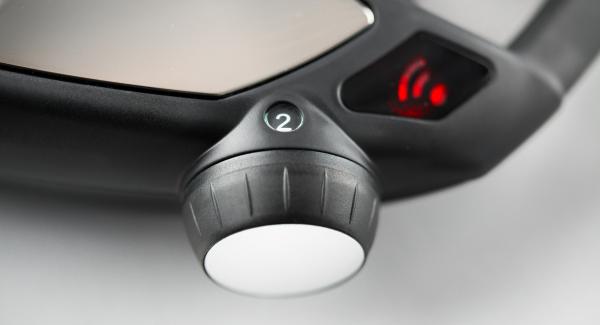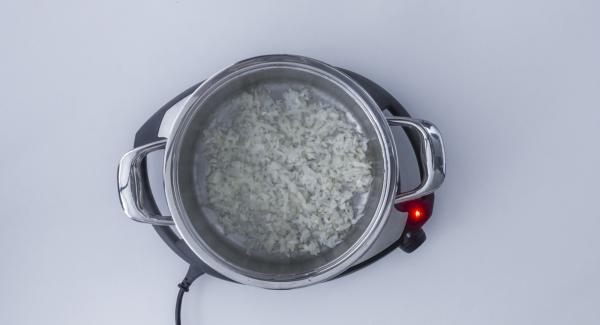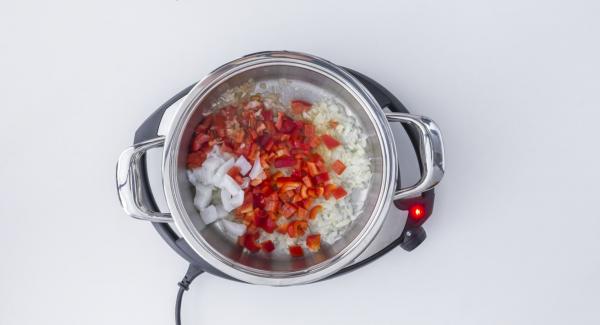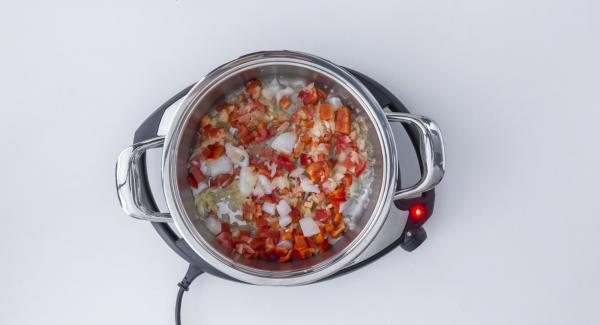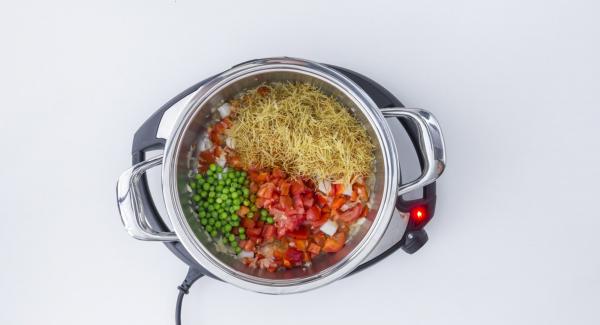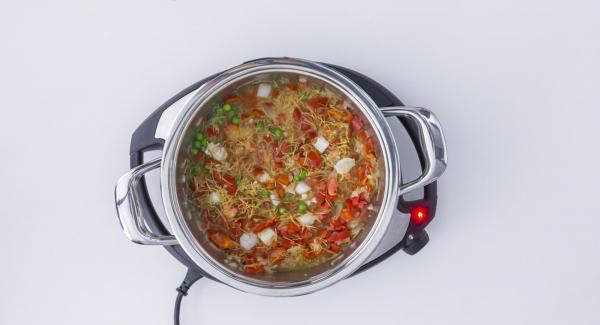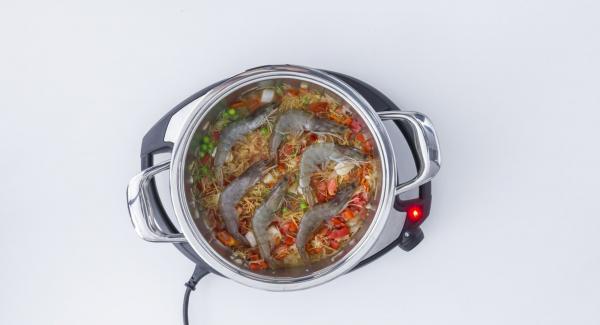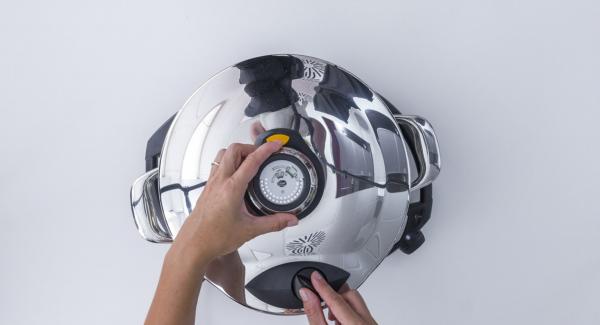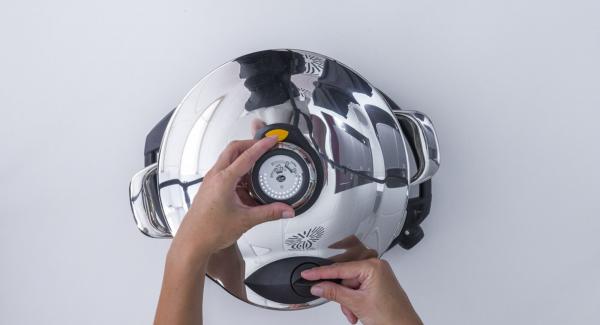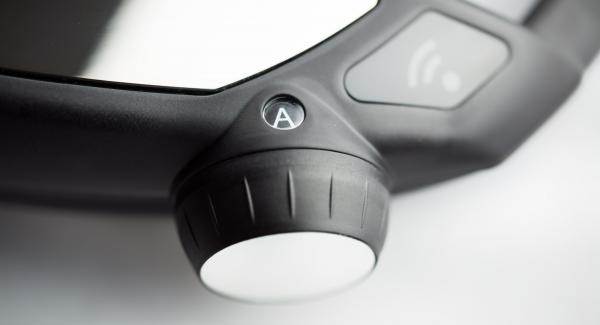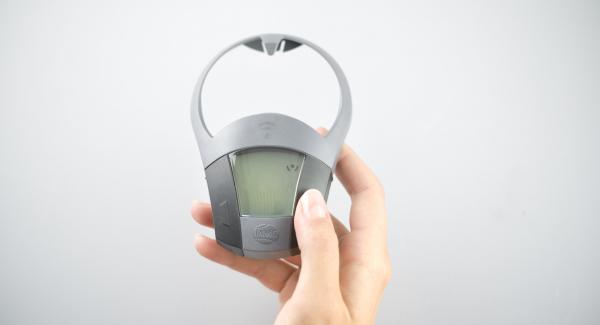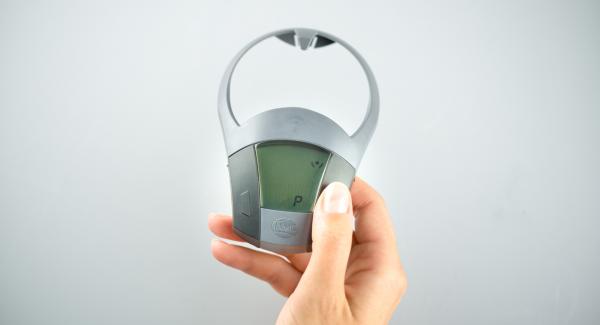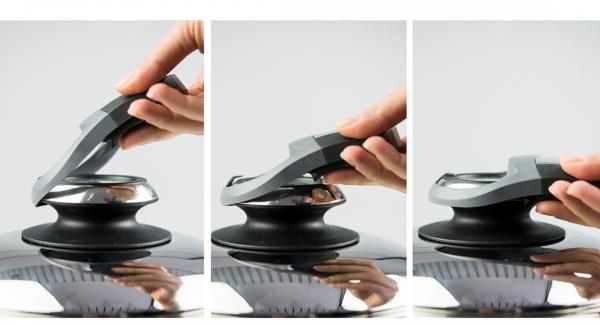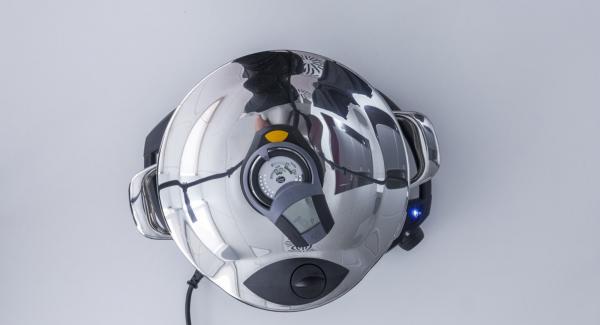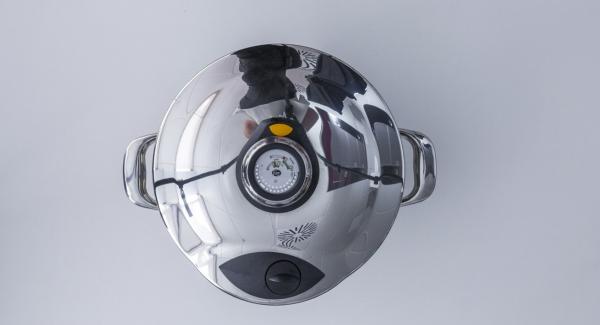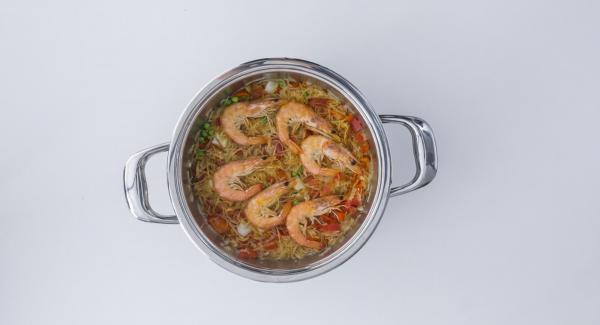 Do you want to see the preparation steps?
Register now or log in and use this and other great features!
This recipe has been tested and approved by AMC.