100 g wheat flour
1 pinch salt
200 ml milk
2 eggs
1. Overview of the ingredients.
2. Mix all ingredients to a thin dough and let it rest for about 30 minutes.
3. Heat up oPan large at highest level/flame until the perfect roasting temperature is reached.
4. Set at low level/flame, pour the dough for a crêpe into the oPan large and distribute evenly.
5. As soon as the dough is firm, turn and finish baking. Continue with the rest of the dough.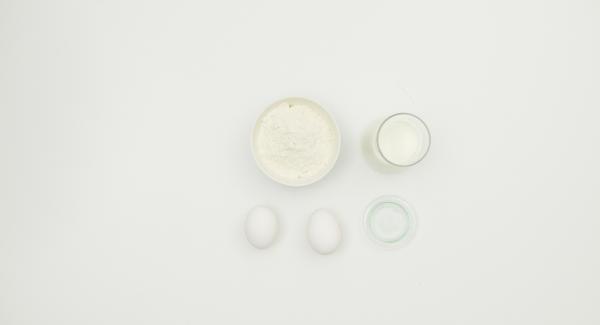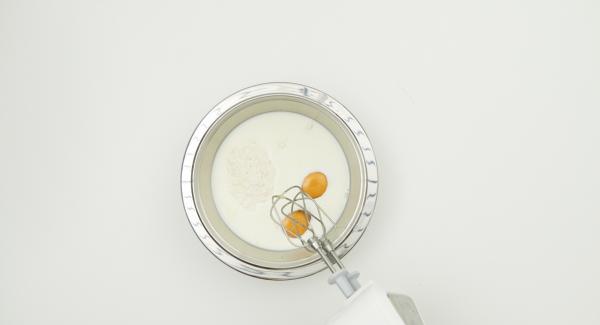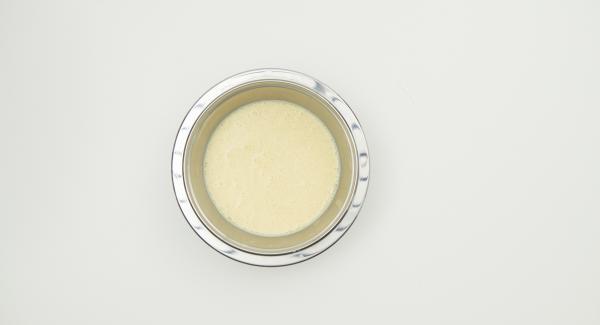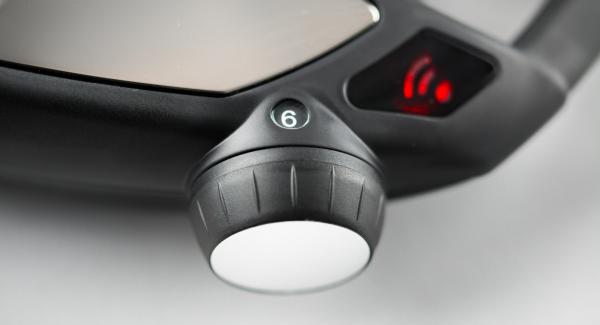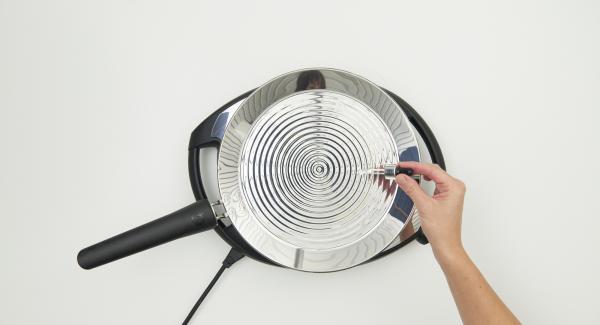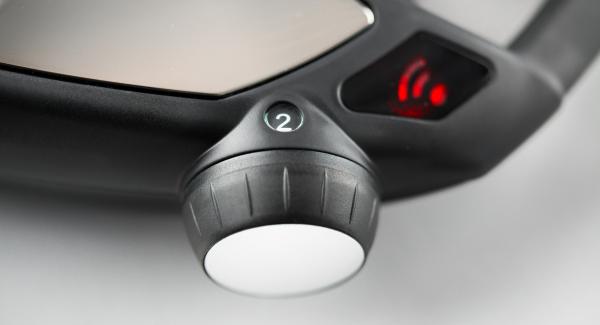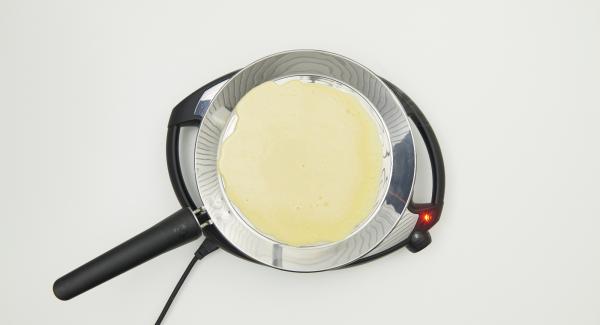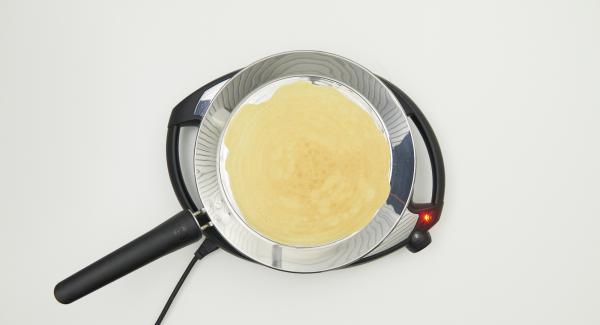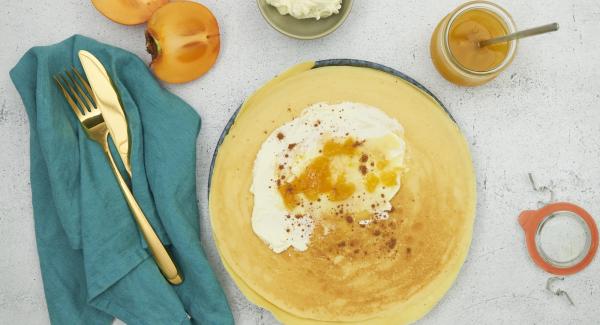 Do you want to see the preparation steps?
Register now or log in and use this and other great features!
Tip
Vary the crêpes according to taste and eating habits: - Instead of milk, use vegetable or poultry broth or, as with traditional Spanish fillos, half milk and half poultry broth. - For a vegan version, use soy, almond or rice milk or vegetable juice.
The crêpe dough can also be changed in many ways by adding chopped herbs, curry, turmeric and chilli flakes. Those who prefer it sweet can add chocolate powder, cinnamon or poppy seeds.
Prepare the crêpes according to this basic recipe and serve them with various sweet or spicy fillings: - Raspberries with ricotta - Apricots with vanilla quark - Banana with chocolate sauce and almond chips - Orange jam with chocolate flakes - Pineapple with coconut flakes - Mango with goat cheese and walnuts - Pomegranate with Chia-Yoghurt - herb cream cheese - Colourful vegetable rasp with cottage cheese - Smoked salmon with creamed horseradish - Salami with basil pesto - Turkey ham with rocket salad - Tomatoes with avocado and lime - Feta with dried tomatoes and spring onions
This recipe has been tested and approved by AMC.