1 lime
2 avocados
12 slices white bread (e.g. ciabatta)
spring onions, cocktail tomatoes, olives, mushrooms to taste
1. Overview of the ingredients.
2. Squeeze the lime, clean the avocado, cut into slices and sprinkle with lime juice.
3. Heat up oPan large at highest level/flame until the perfect temperature for roasting temperature is reached.
4. Set at medium level/flame and place 6 slices of bread in oPan large. Roast and turn as desired.
5. After turning, spread the avocado slices on the roasted bread slices and serve with any garnish.
6. Roast the rest of the bread slices as well and cover.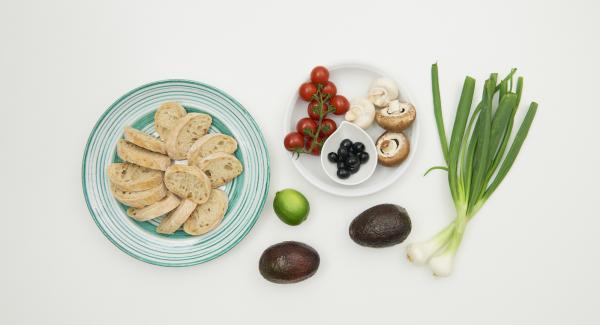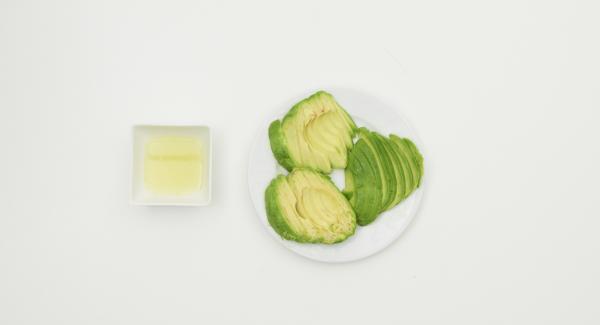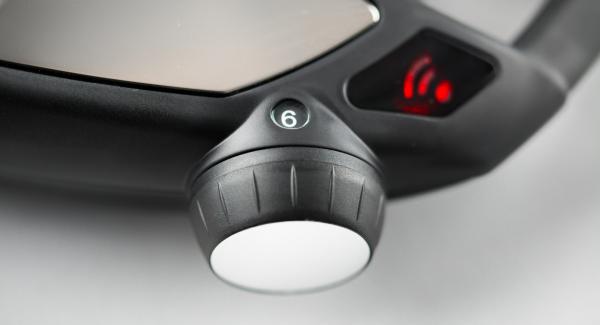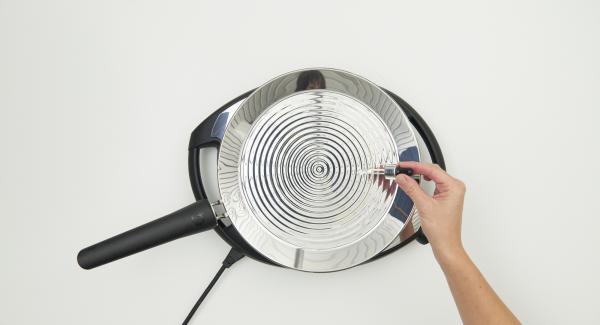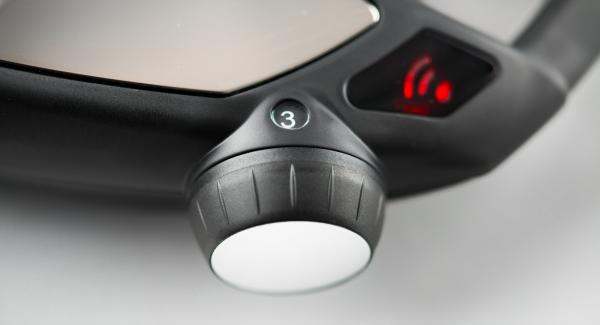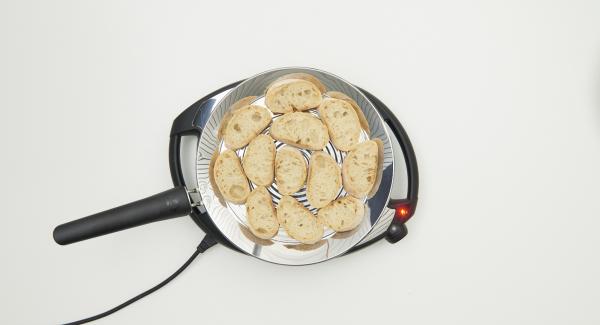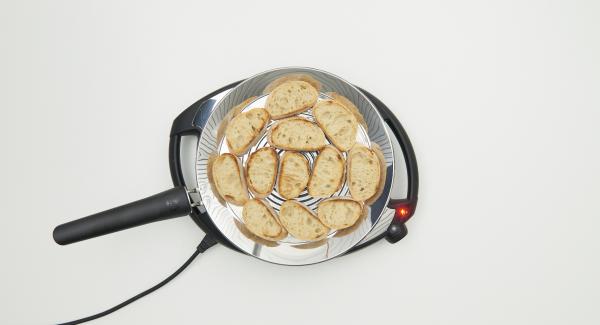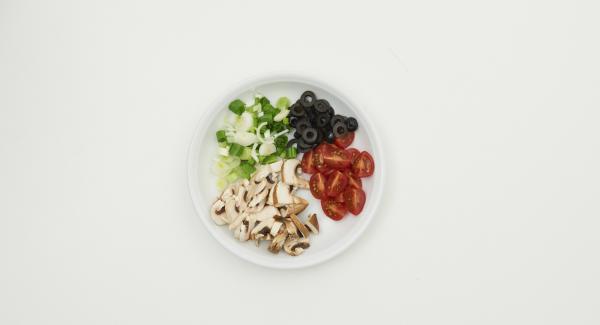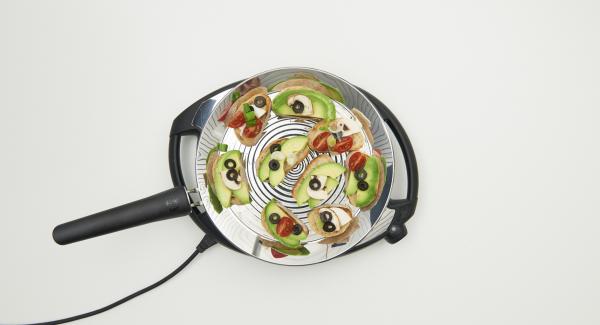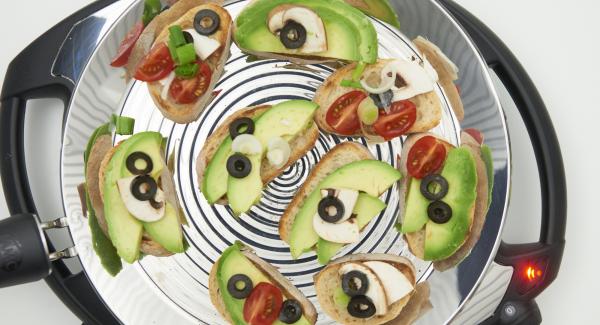 Do you want to see the preparation steps?
Register now or log in and use this and other great features!
Tip
Serve directly at the table with oPan large. This keeps the bread warm for a long time.
This recipe has been tested and approved by AMC.