4 oranges
500 g tomatoes
1 mango
250 g spring onion
400 g Feta cheese
4 tbs Balsamico vinegar
4 tbs olive oil
Salt, pepper
1. Overview of ingredients.
2. Fillet the oranges, peel the zest and the white skin and cut the orange fillets out of the intermediate skin with a sharp knife. Collect the juice.
3. Clean the tomatoes and cut them in half depending on the size and slice them. Clean mango, remove the stone and cut into cubes.
4. Clean the spring onions, cut into fine rings and dice the feta cheese.
5. Mix orange juice, vinegar and oil with salt and pepper to a marinade.
6. Arrange salad vegetables and fruit in a lasagnera, sprinkle with feta cheese and marinade.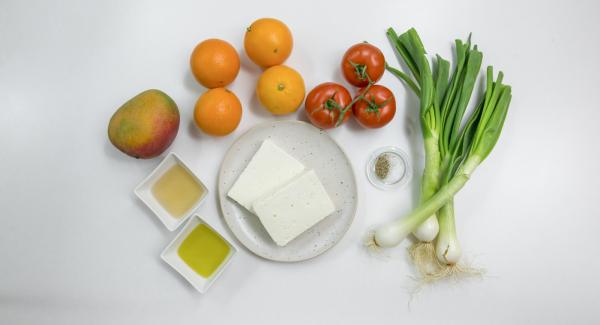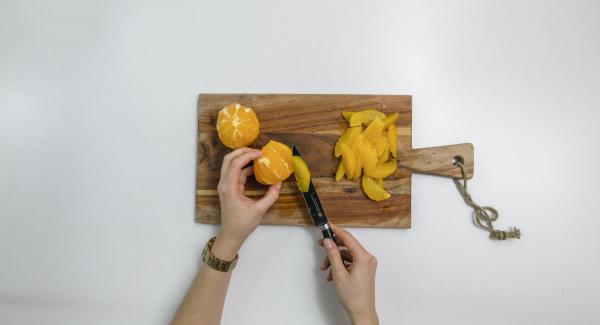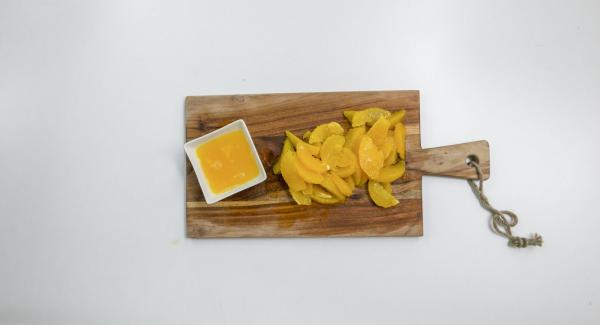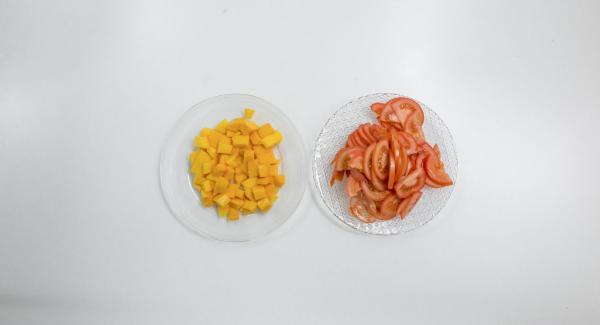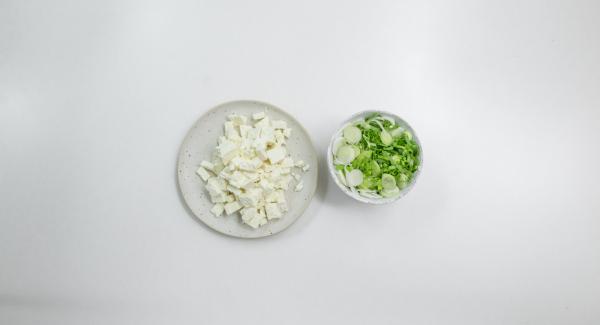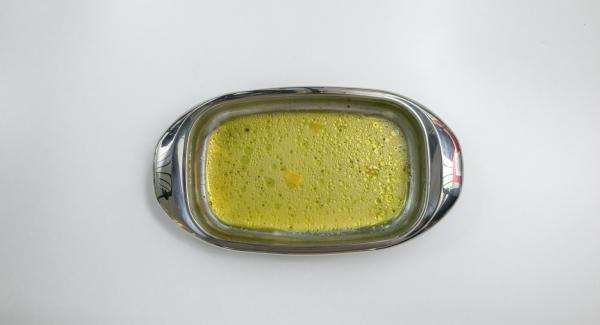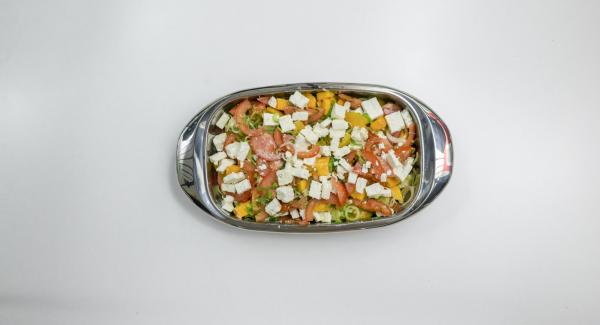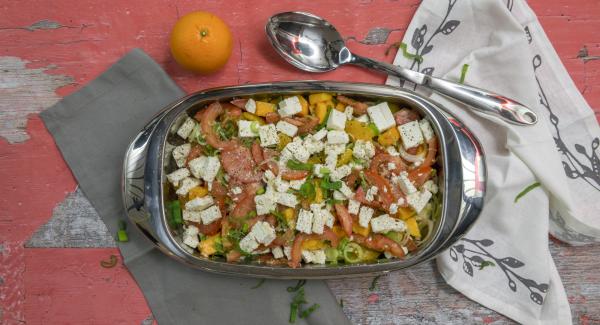 Do you want to see the preparation steps?
Register now or log in and use this and other great features!
This recipe has been tested and approved by AMC.