350 g puff pastry (frozen or from the refrigerated shelf)
2 pear
flour for handling
powdered sugar
1. Overview of ingredients.
2. Thaw the frozen puff pastry. Peel, quarter, core and cut the pears into cubes.
3. Roll out the puff pastry on a floured work surface and cut into twelve squares of 10 x 10 cm.
4. Cut each square at all 4 corners as shown in the photos.
5. Place a few pear cubes in the middle and fold the edges of the dough over the pears like a flower and press down a little (see photo).
6. Cut out a circle of baking paper with the help of a 24 cm lid.
7. Place pot on Navigenio and set it at level 6. Switch on Audiotherm, fit it on Visiotherm and turn it until the roasting symbol appears.
8. As soon as the Audiotherm beeps on reaching the roasting window, switch off Navigenio, put baking paper in the pot and place four pieces on top.
9. Place pot in the inverted lid, place Navigenio overhead and set at low level. While the Navigenio flashes red/blue, enter approx. 8 minutes in the Audiotherm and bake light brown. Take out pastries and let cool down.
10. Place pot on Navigenio again and set it at level 3, place the next four pieces, close with lid and prebacke for approx. 3 minutes.
11. Place pot in the inverted lid and bake as written in point 9.
12. Proceed with the remaining pieces as described under points 10 and 11. It is best to serve freshly dusted with powdered sugar.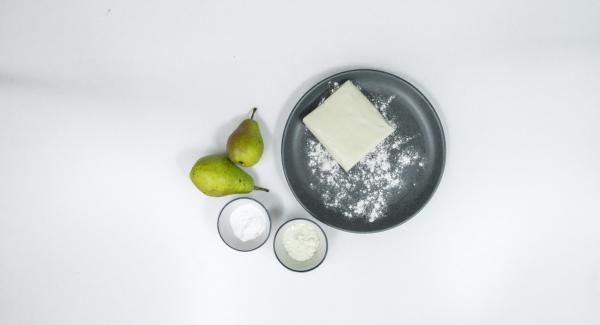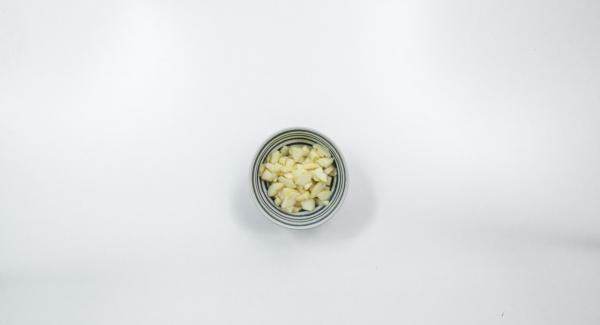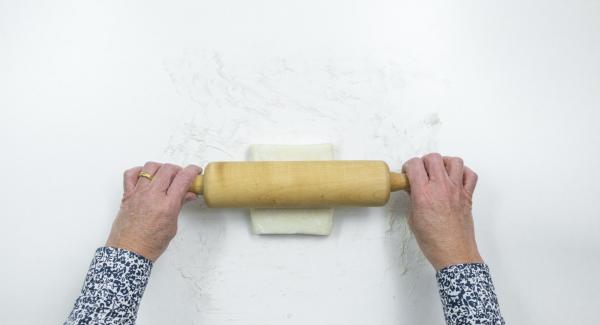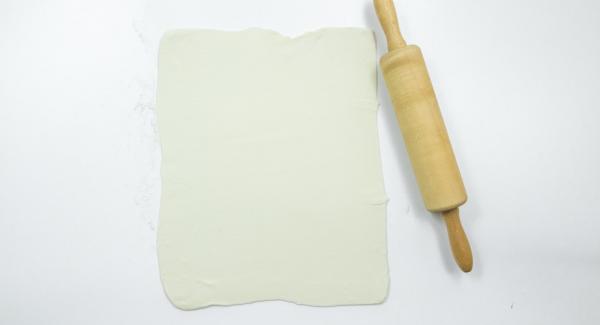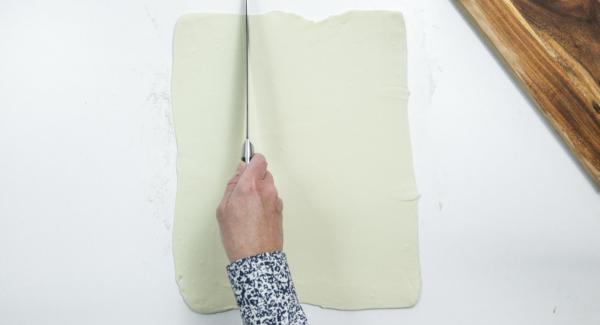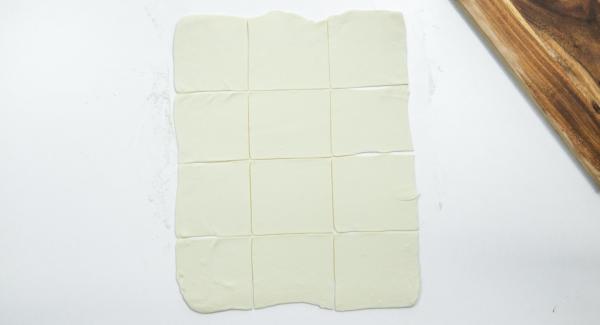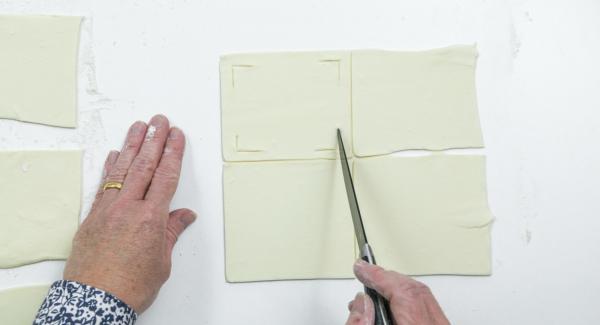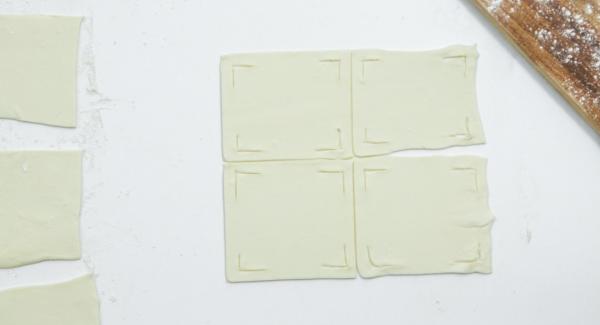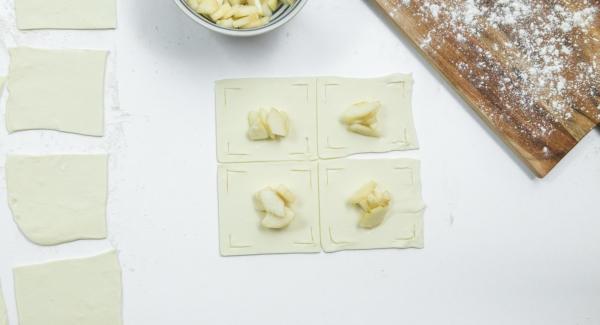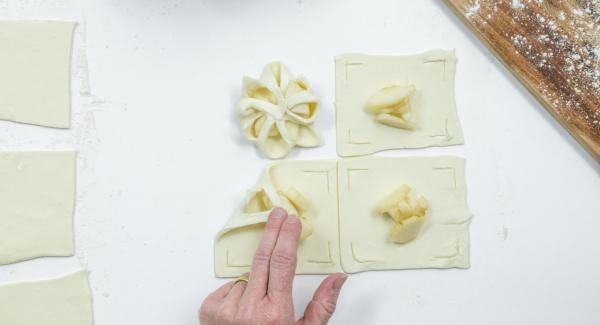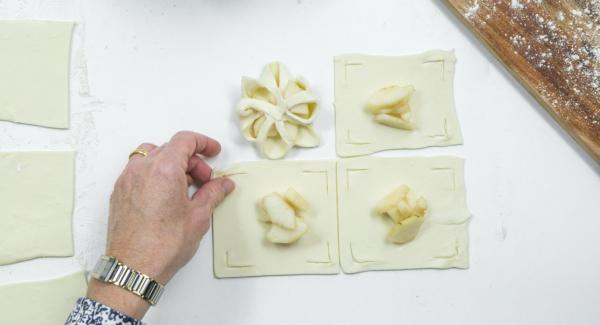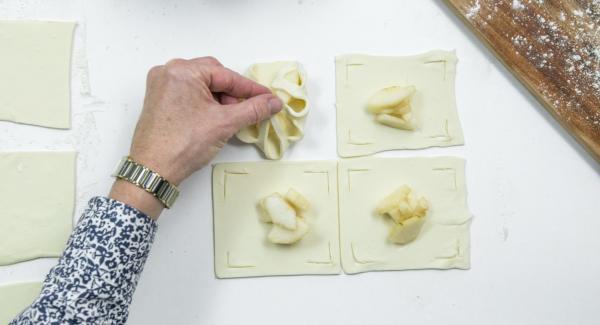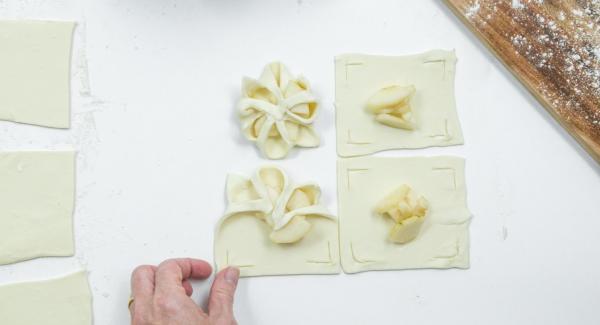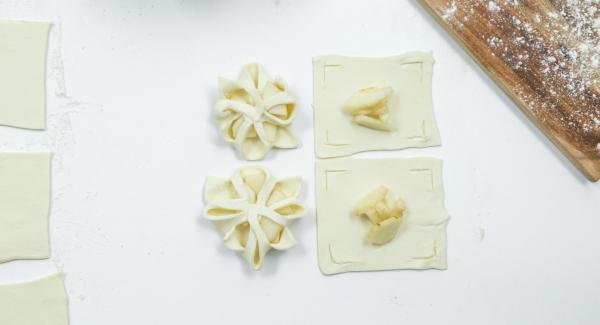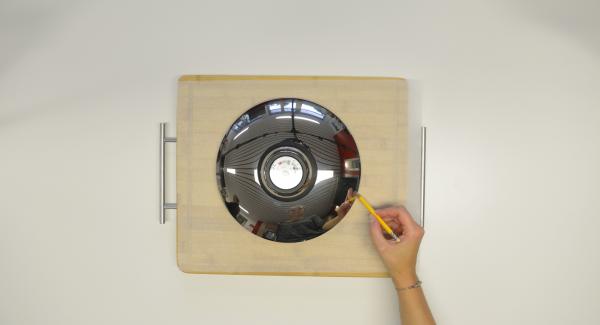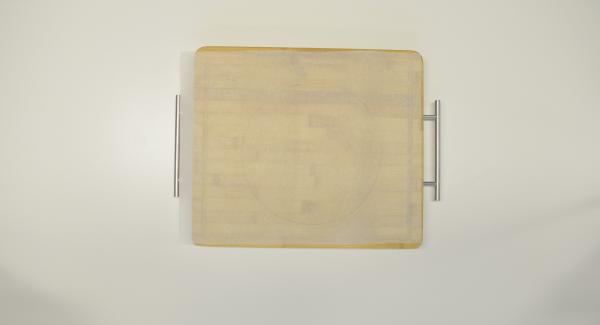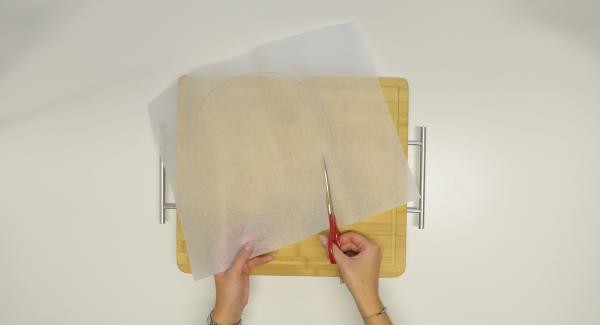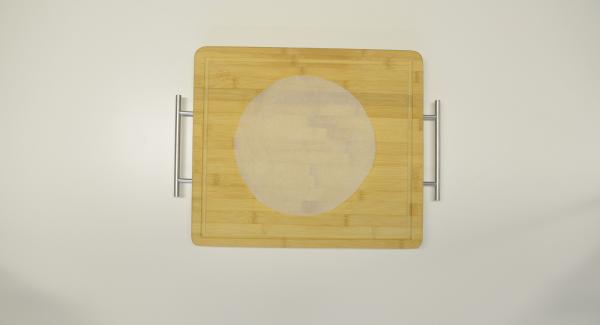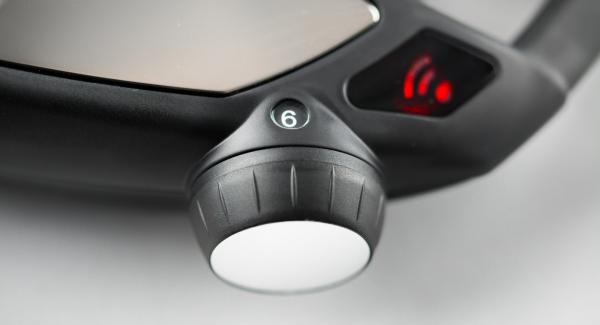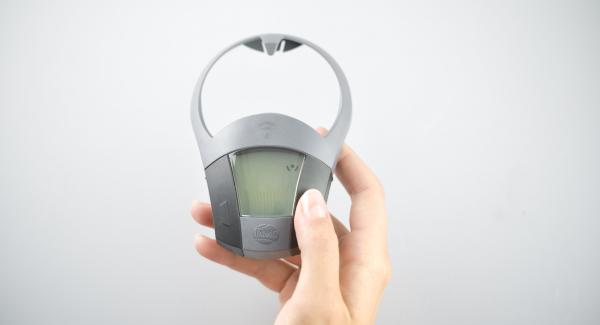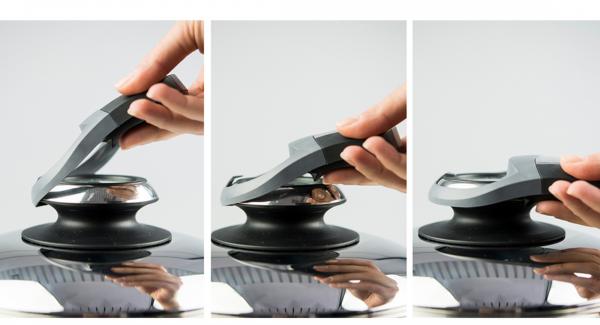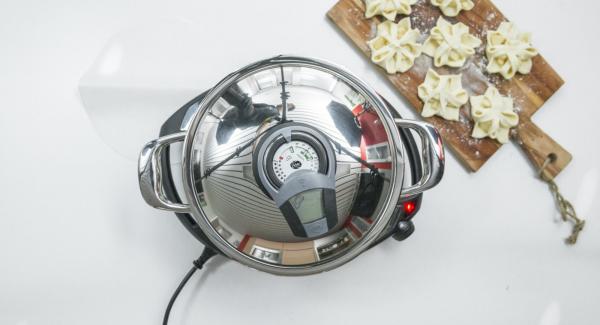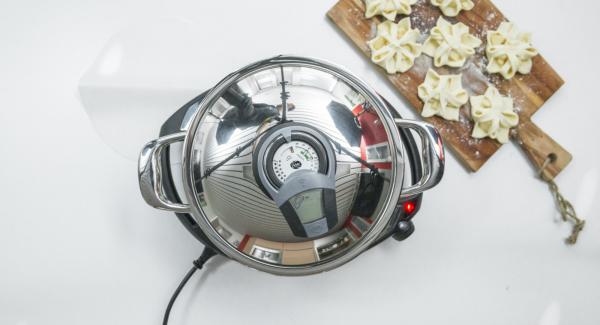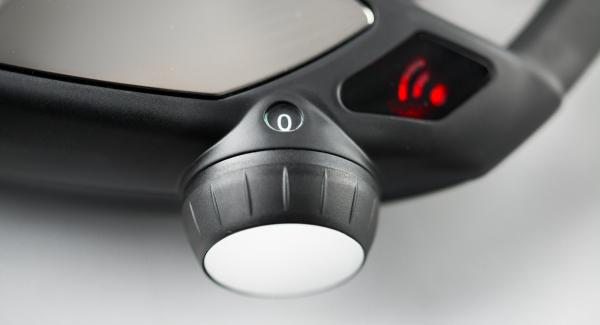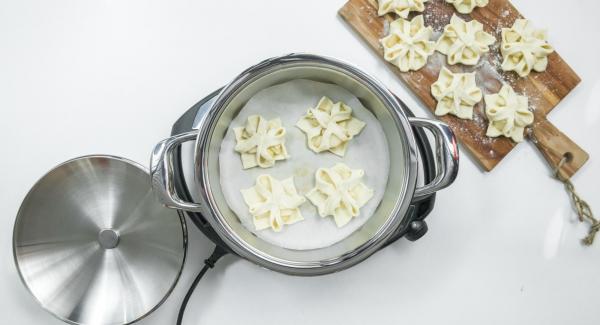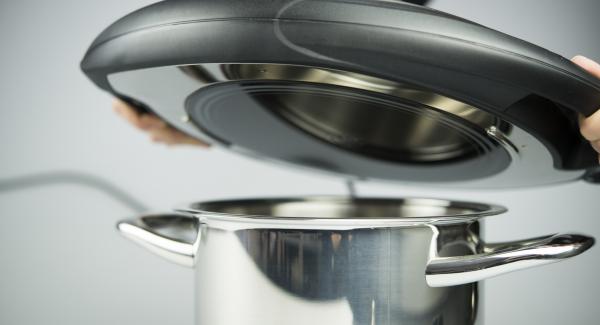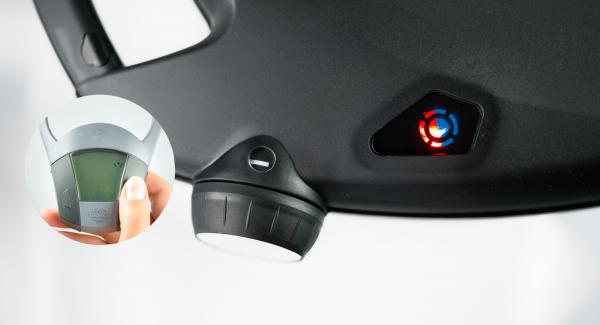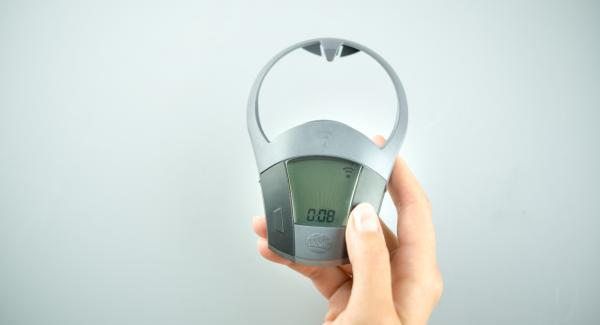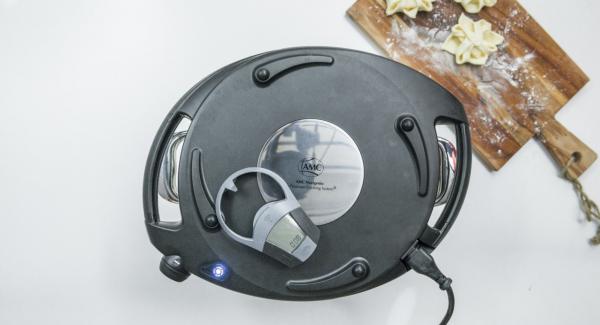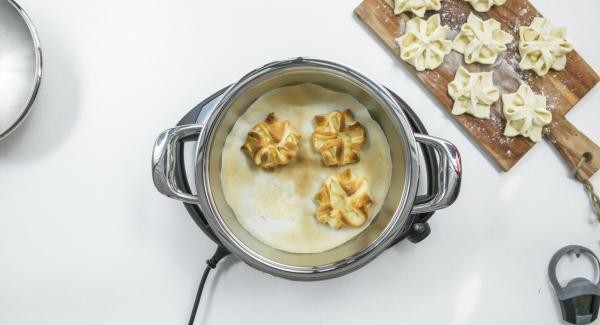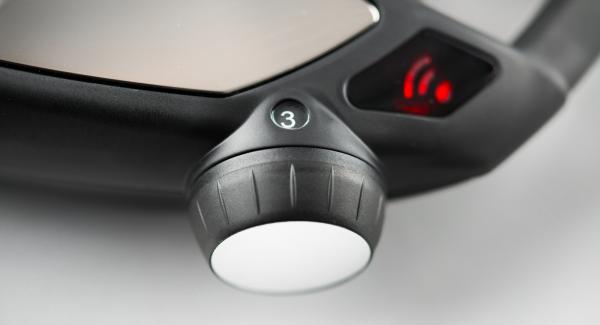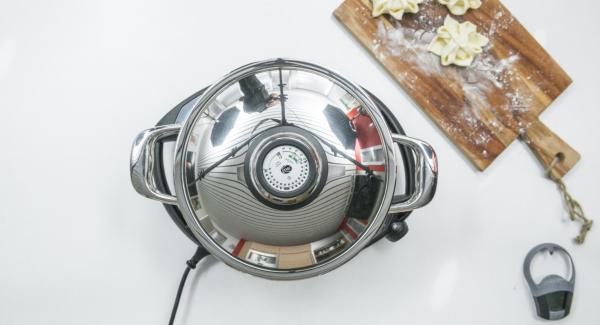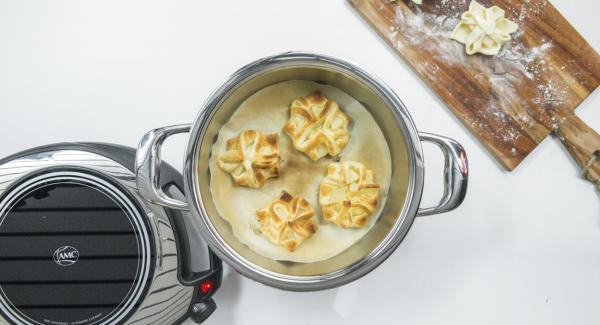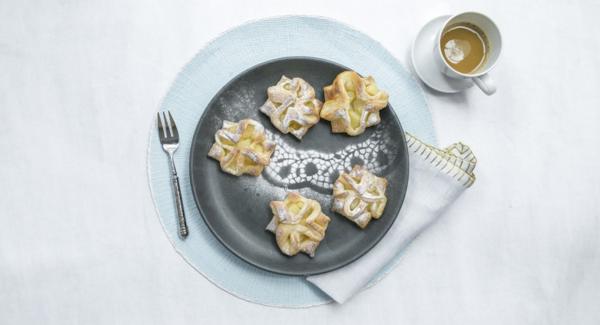 Do you want to see the preparation steps?
Register now or log in and use this and other great features!
Tip
Pieces of apple or baking vanilla cream are also suitable for the filling.
This recipe has been tested and approved by AMC.