1 onion
1 ts peanut oil
1 ts ginger garlic paste
1 ts cumin seed milled
1 ts coriander milled
1/2 ts turmeric
1 ts garam masala
1 ts cayenne pepper
100 g tomatoes strained
500 g raw peeled shrimps
250 ml coconut milk
salt
2 tbs coriander chopped
1. Overview of ingredients.
2. Peel and finely chop the onion. Place the onion cubes together with the oil in Eurasia, place on Navigenio and set it at level 6. Switch on Audiotherm, fit on Visiotherm and turn it until the roasting symbol appears.
3. As soon as the Audiotherm beeps on reaching the roasting window, set at level 2 and roast the onion while stirring until golden brown. Add the paste and all the spices and cook.
4. Add the strained tomatoes, coconut milk and shrimps and season with a little salt.
5. Set Navigenio at "A", switch on Audiotherm, enter approx. 2 minutes cooking time in the Audiotherm, fit it on Visiotherm and turn it until the vegetable symbol appears.
6. At the end of cooking time season the shrimps and sprinkle with coriander to serve.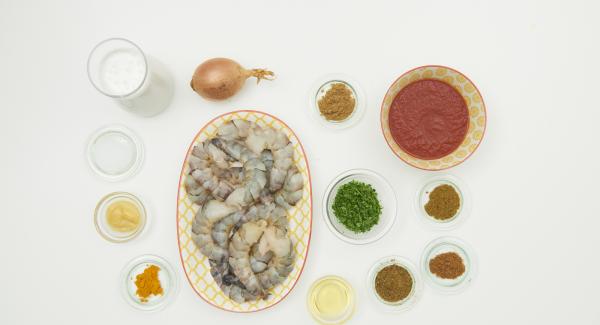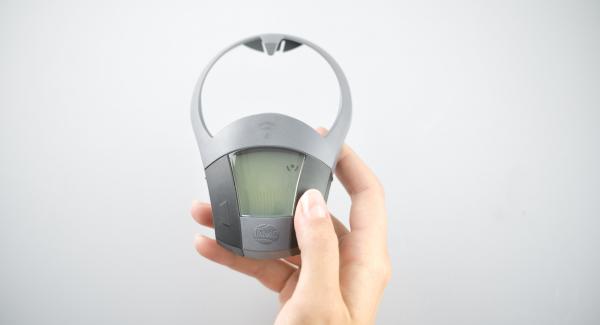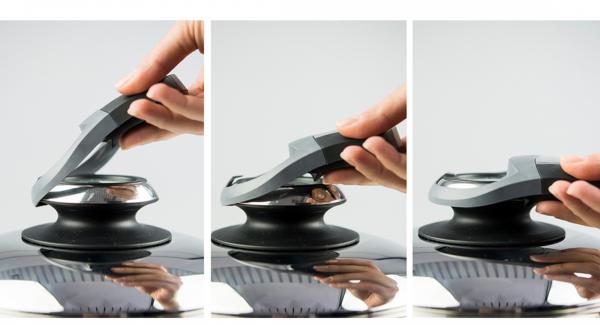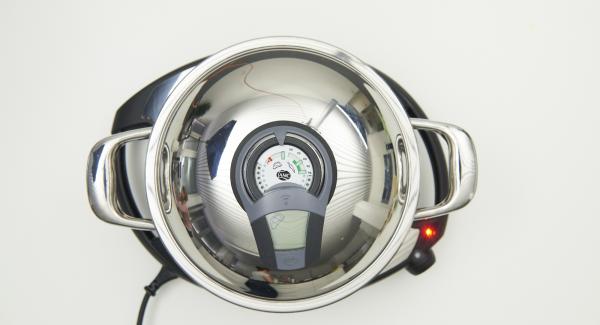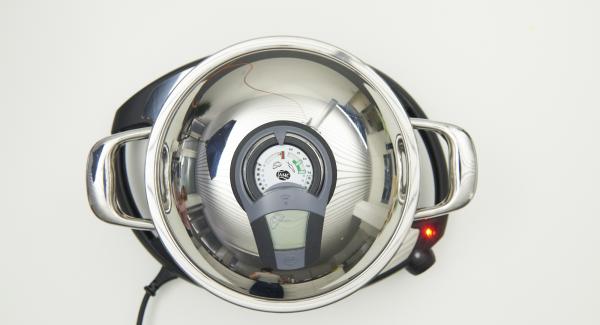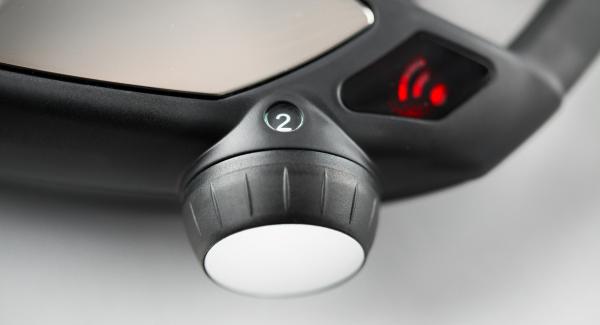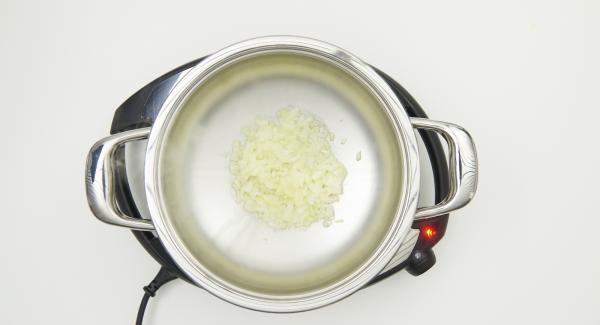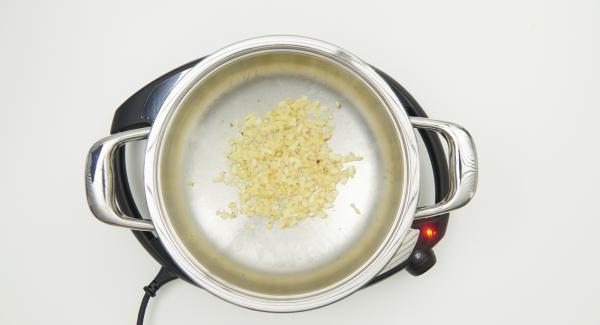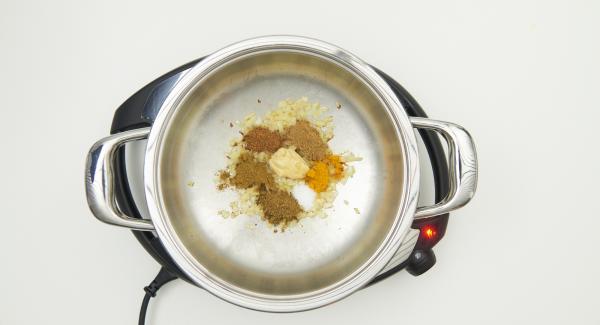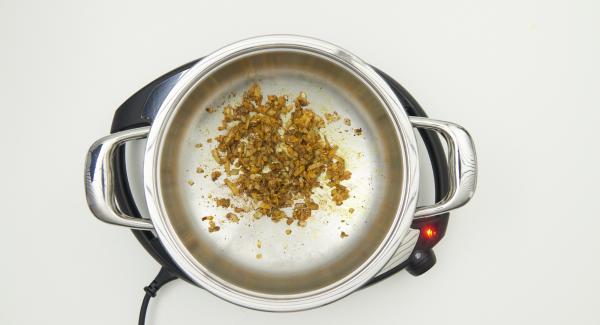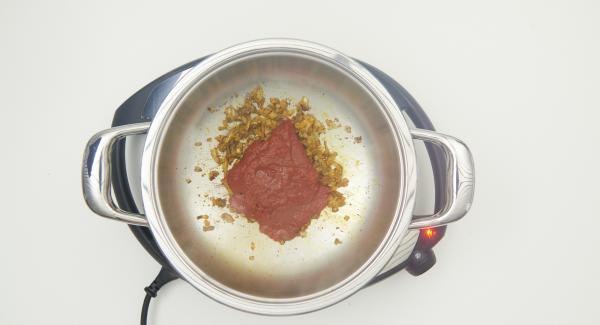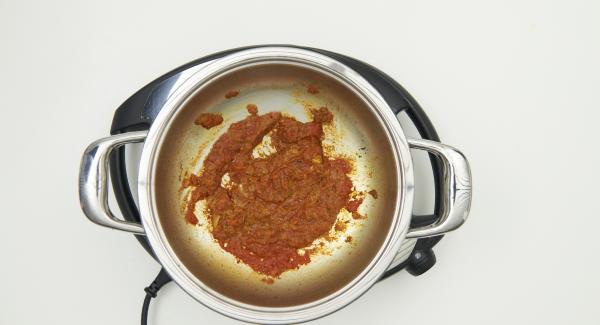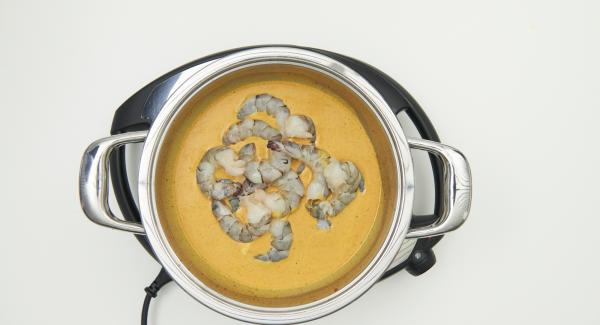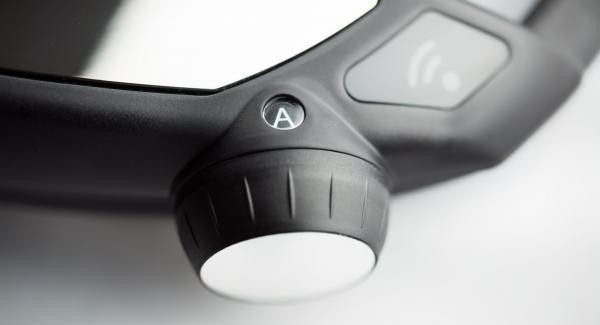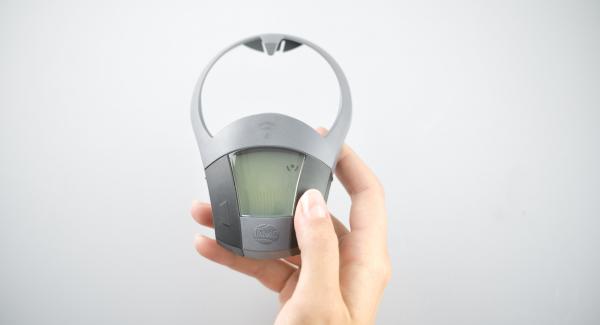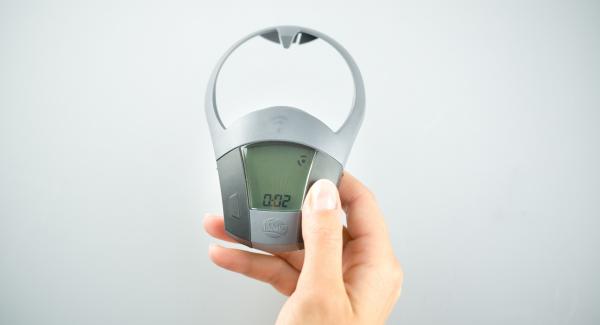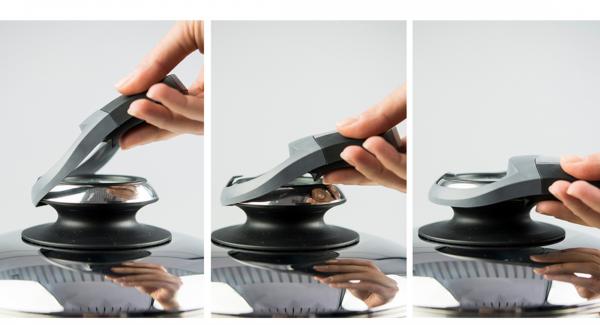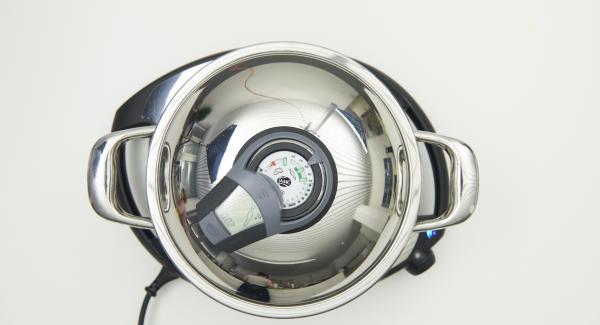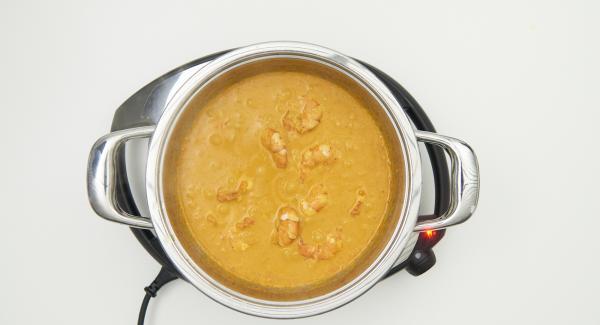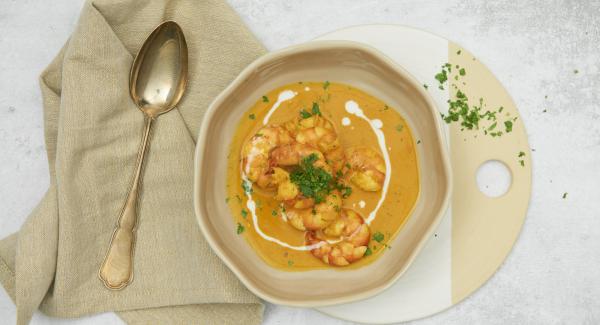 Do you want to see the preparation steps?
Register now or log in and use this and other great features!
This recipe has been tested and approved by AMC.