600 g pork neck
1 red onion
1 yellow bell pepper
1 zucchini
Marinade
1 onion
1 bunch chives
5 tbs wine vinegar or lemon juice
Intenso (or paprika powder)
1. Overview of ingredients
2. Cut meat into bite-size cubes. Place in a 20 cm combi bowl.
3. For the marinade, chop the onion with chives in a Quick Cut. Add to the meat with the vinegar and spices and marinate for about 4 hours.
4. Clean vegetables and also cut them into bite-size pieces. Put the meat and vegetables alternately on 8 skewers.
5. Place Oval Grill on Navigenio and set it at level 6. Switch on Audiotherm, fit it on Visiotherm and turn it until the roasting symbol appears.
6. As soon as the Audiotherm beeps on reaching the roasting window, set at level 4, put in skewers and close with lid.
7. Roast skewers until the turning point of 90 °C is reached using Audiotherm. Turn skewers and close with lid. Unscrew Visiotherm, turn off Navigenio and let rest for approx. 3 minutes.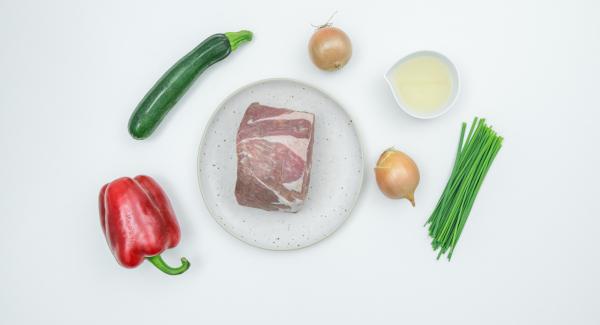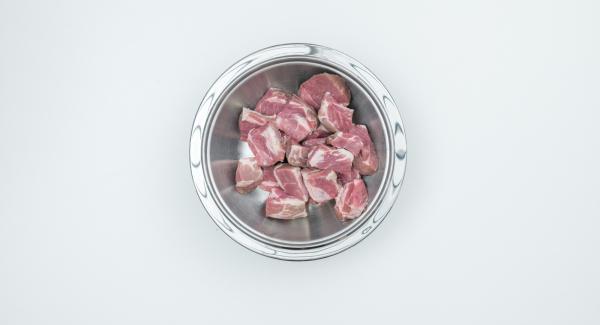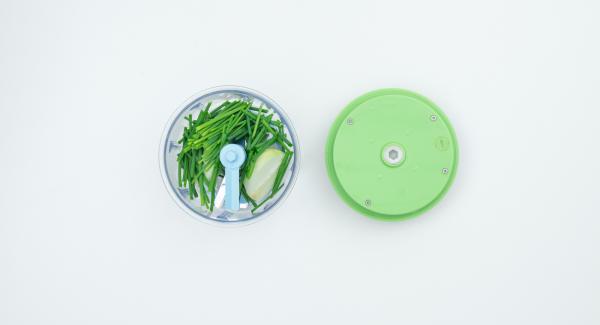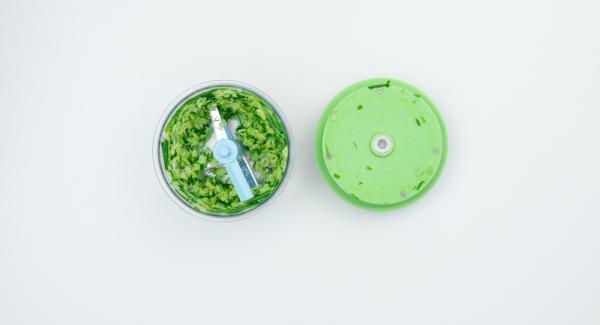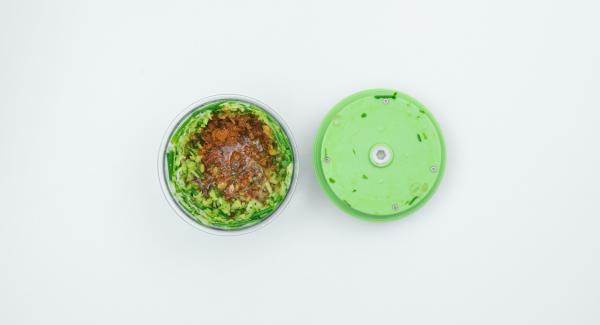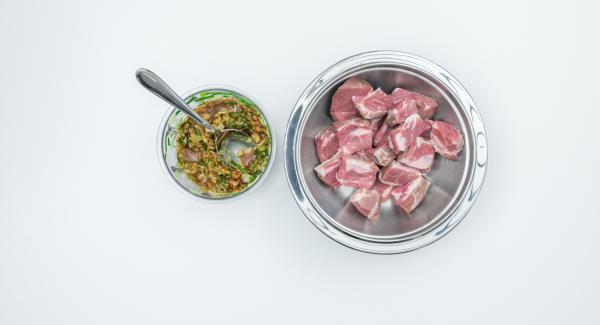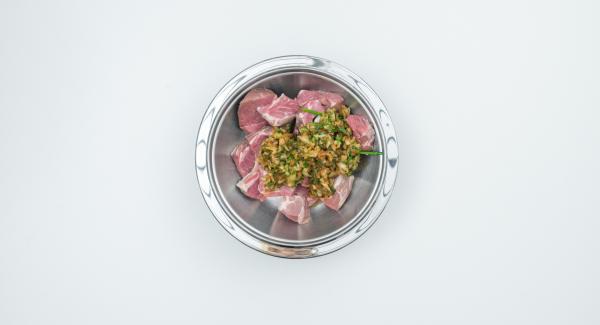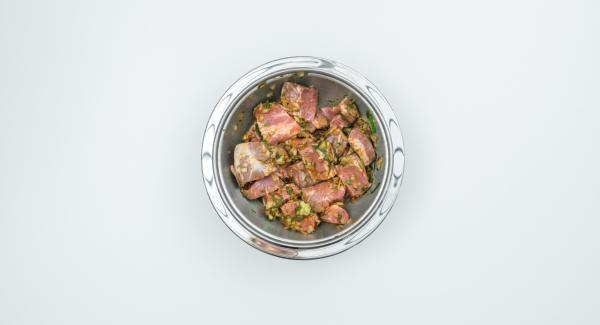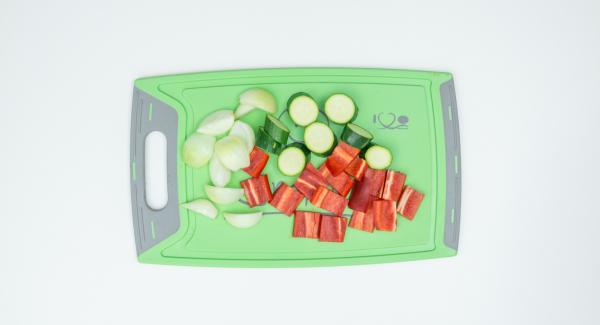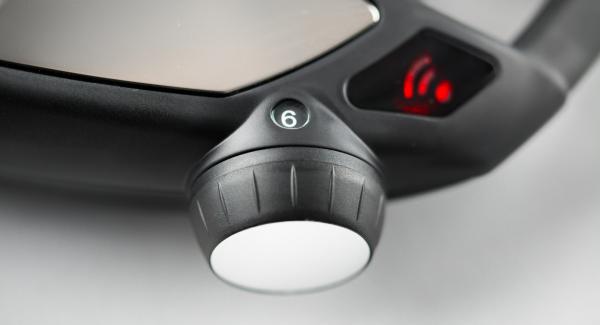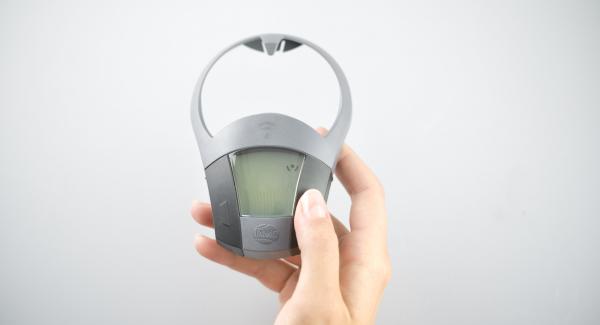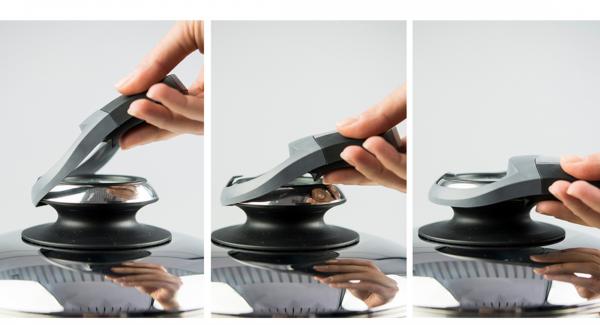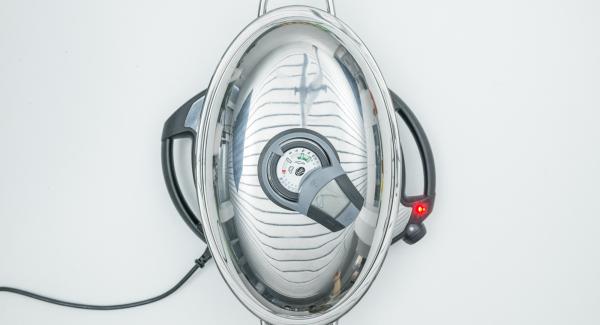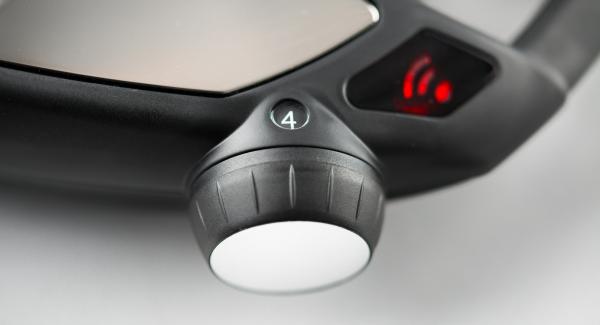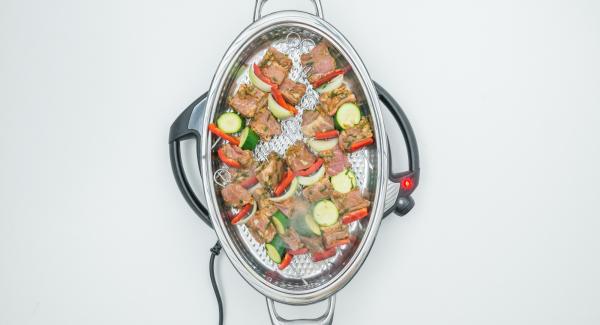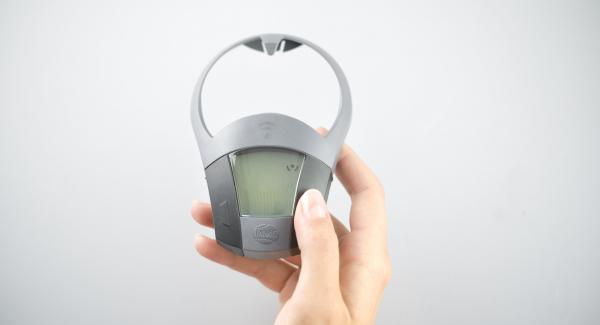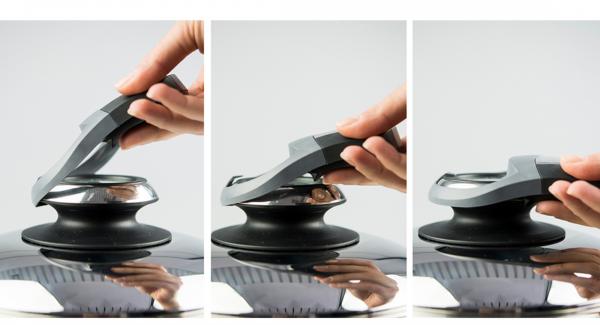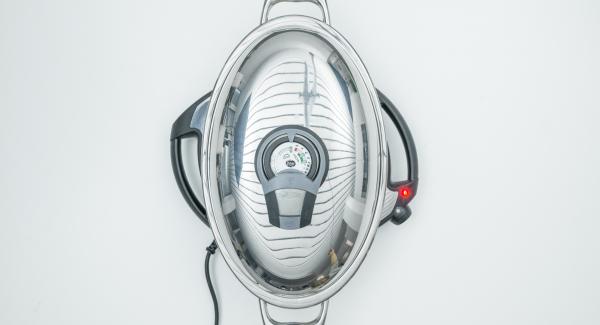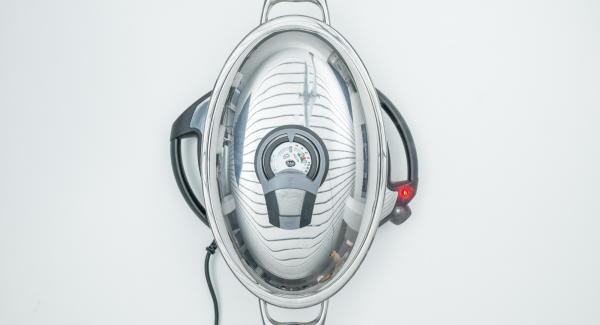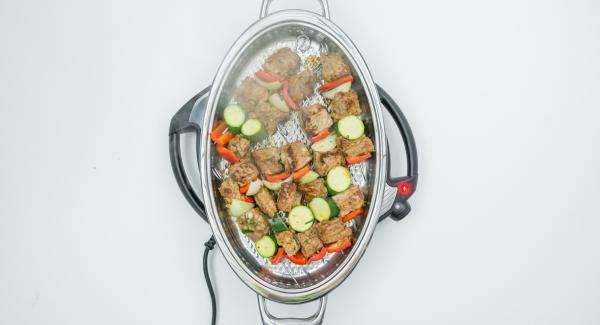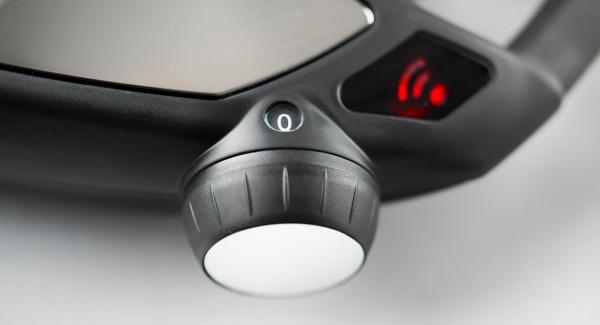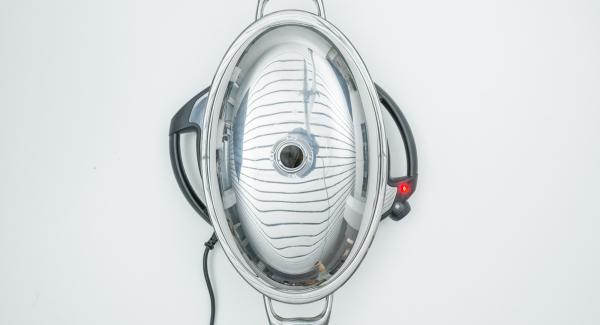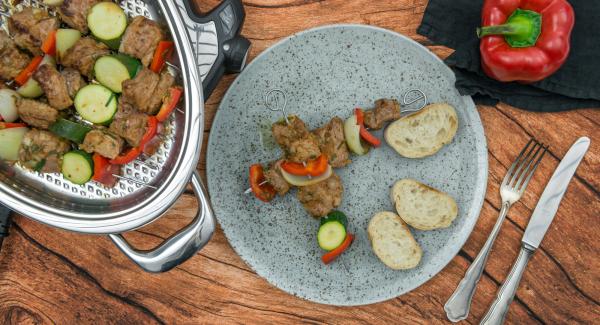 Do you want to see the preparation steps?
Register now or log in and use this and other great features!
This recipe has been tested and approved by AMC.