10 g fresh ginger
2 garlic cloves
2 red onions
200 g carrots
1 red pepper
1 yellow pepper
125 g sugar snap peas
2 tbs green curry paste (Thai)
250 g jasmine rice
300 ml water
200 ml coconut milk
2 tbs fish sauce
1 ts salt
8 raw, peeled king prawns
400 g cod fillet
1 bunch Thai basil
1 large red chili pepper
2 tbs roasted peanuts
1. Overview of ingredients
2. Chop ginger and garlic in Quick Cut. Peel onions and cut into wedges. Slice the carrots and cut the peppers into bite-sized pieces. Wash sugar snap peas.
3. Cut the cod fillet into slices about 1 to 2 cm thick.
4. Place ginger, garlic, onions, carrots and peppers in the griddle, place on Navigenio and set it at level 6. Switch on Audiotherm, fit it on Visiotherm and turn it until the roasting symbol appears.
5. As soon as the Audiotherm beeps on reaching the roasting window, switch to level 2 and fry the vegetables for approx. 3 minutes. Add the curry paste and roast for approx. 2 minutes. Wash the rice well in a sieve with cold water, add to the sugar snap peas and mix well.
6. Add water, coconut milk, salt and fish sauce and mix well again.
7. Place prawns and cod slices decoratively on the rice, set Navigenio at "A". Enter 5 minutes cooking time in the Audiotherm and cook in the vegetable area.
8. At the end of the cooking time, wait until the Navigenio automatically switches to the "keep-warm" function. Allow to cook for approx. 15 minutes in the "keep-warm" function.
9. Sprinkle the platter with strips of Thai basil, chopped chilli and coarsely chopped peanuts as desired and serve at the table in the griddle.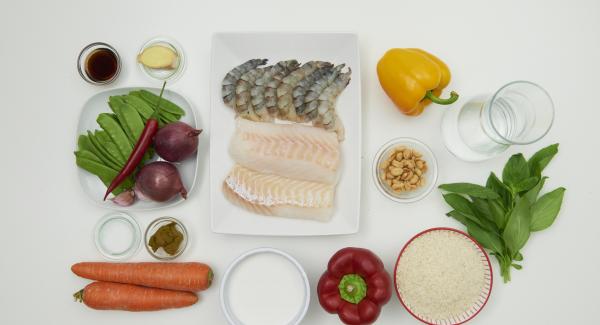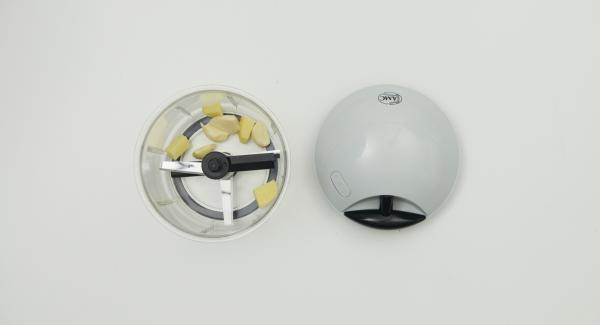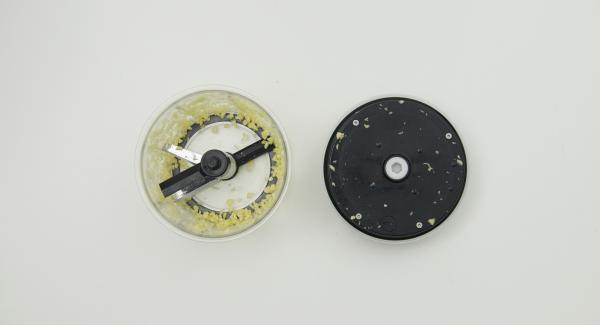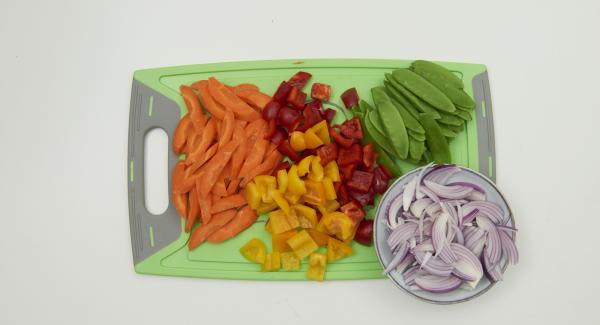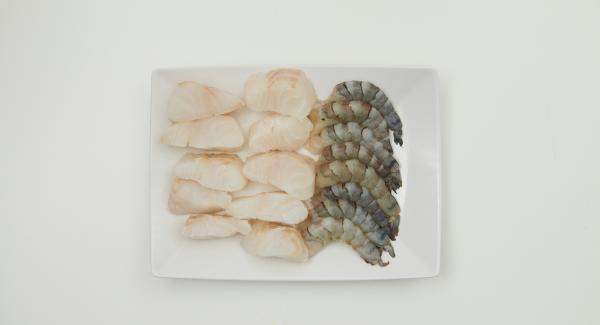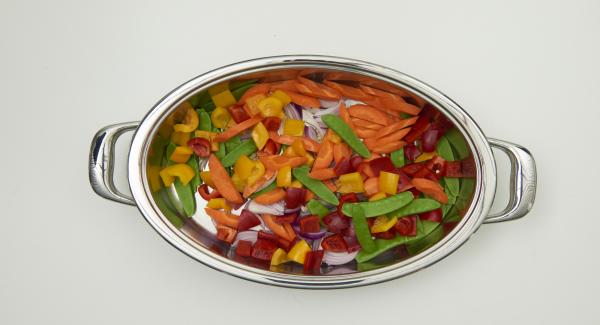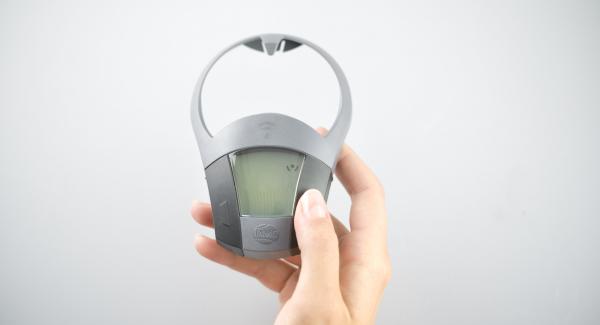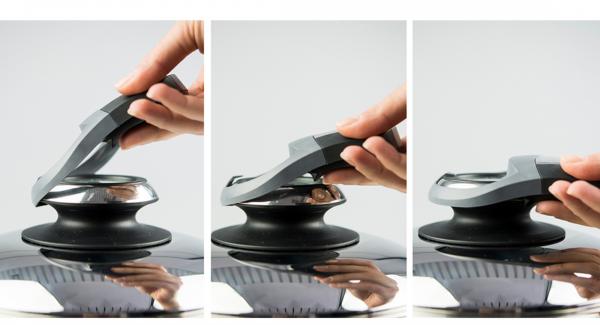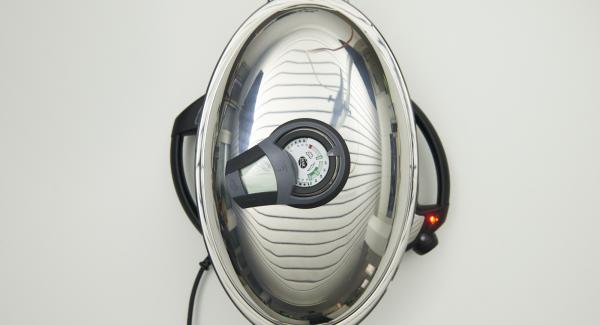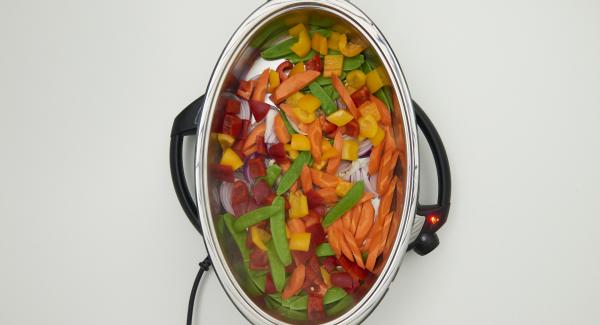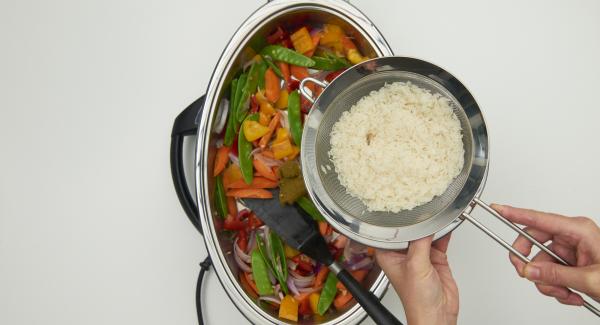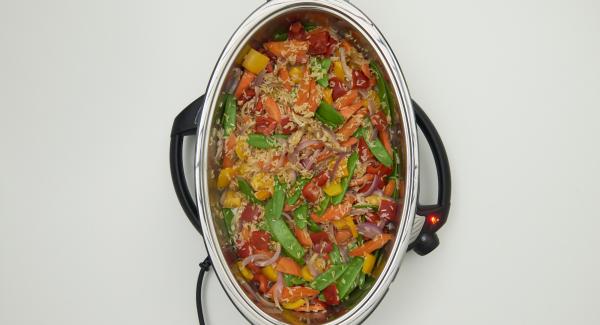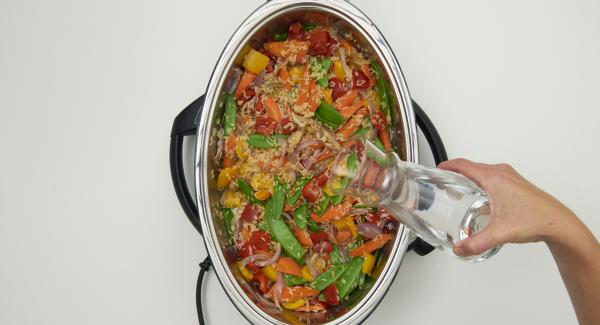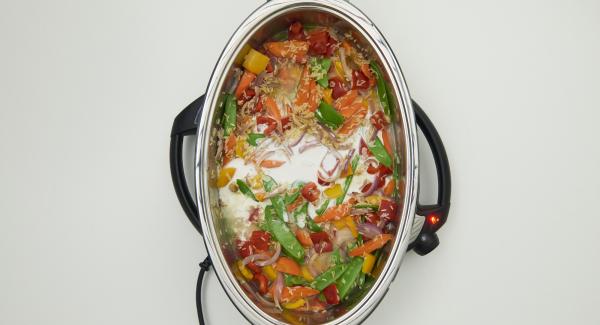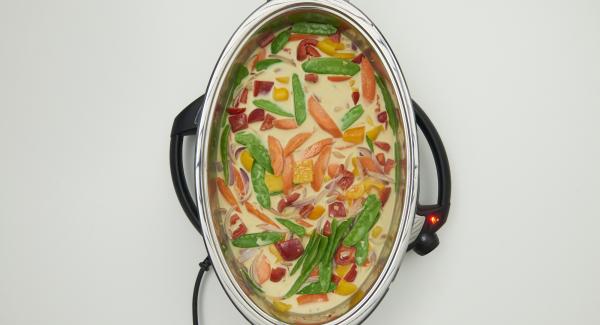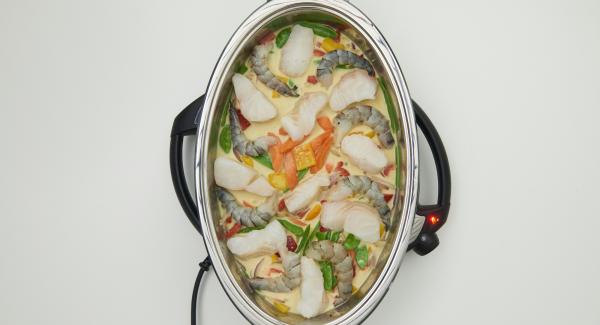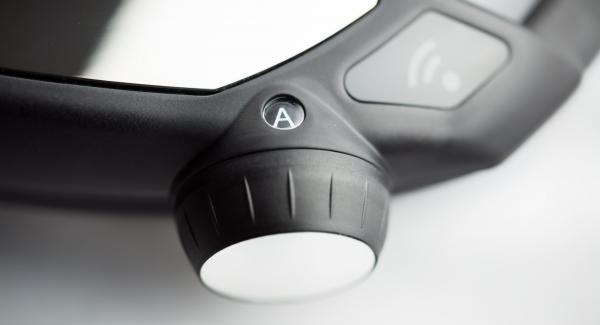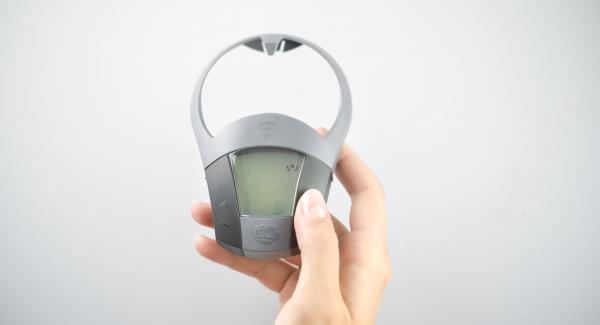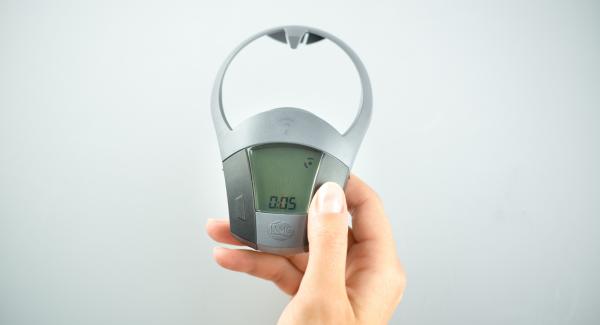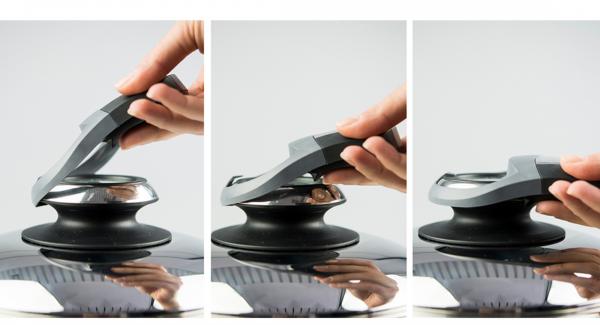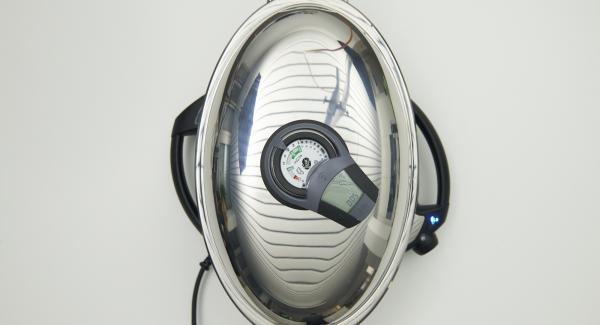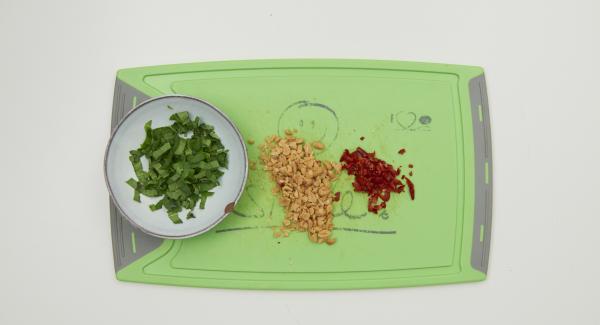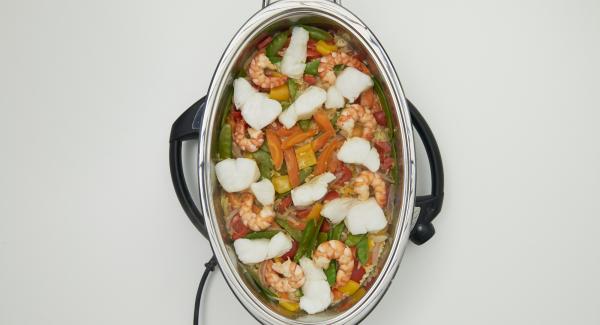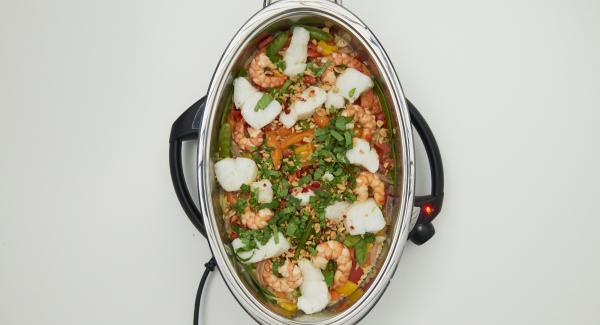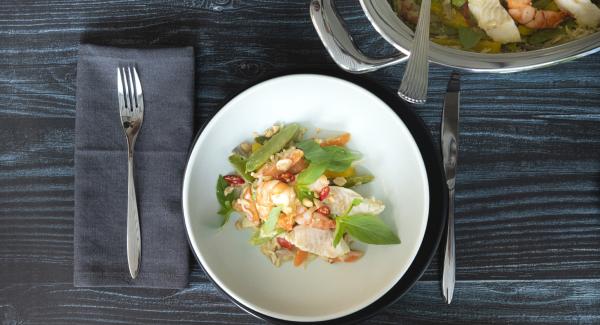 Do you want to see the preparation steps?
Register now or log in and use this and other great features!
Tip
You can exchange the fish and prawns with other varieties as you like and add to them. Please make sure, however, that the total quantity is about 800 g.
This recipe has been tested and approved by AMC.