700 ml milk
200 g round grain rice
2 apples
30 g peeled ground almonds
2 tbs sugar
cinnamon and sugar
1. Overview of ingredients.
2. Mix the milk and rice in a milkpot and bring to the boil while stirring.
3. Switch off the stove and stir until the rice pudding boils only slightly. Put the lid on and let the rice swell for about 25 minutes, depending on the variety.
4. In the meantime, put the frog face together with the children.
5. Wash, quarter, core and grate apples. Fold in with the almonds under the rice pudding and season with sugar.
6. Serve it lukewarm and sprinkled with cinnamon and sugar.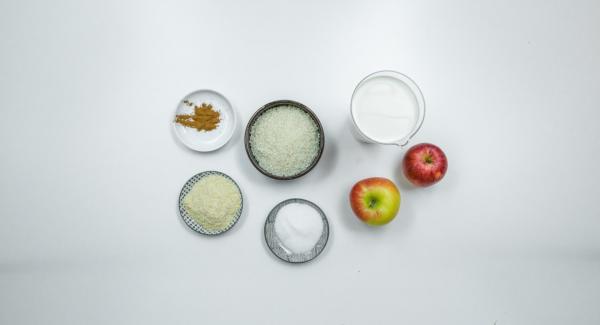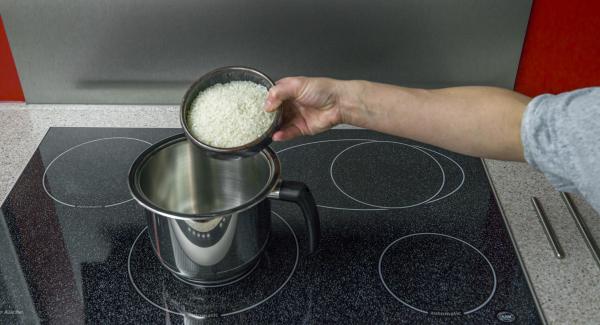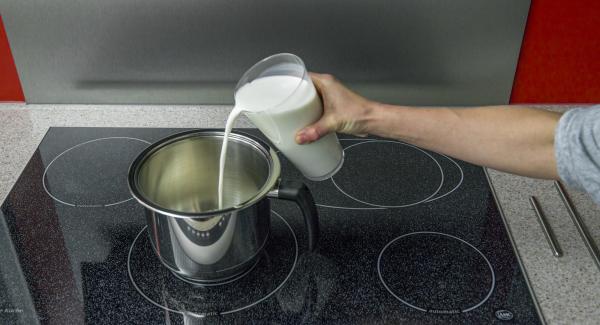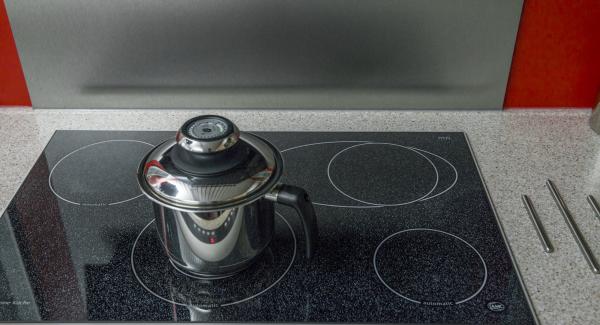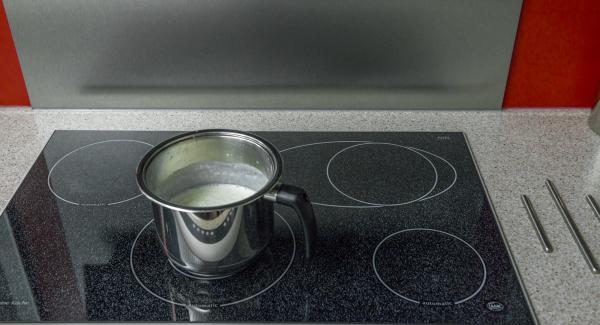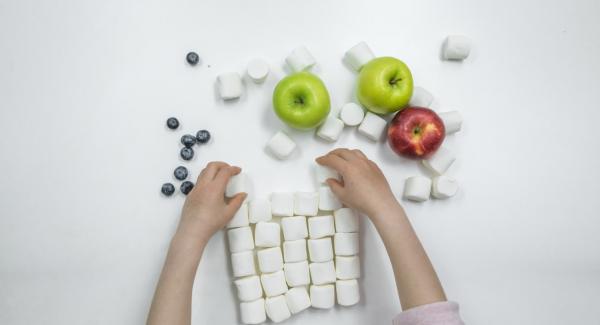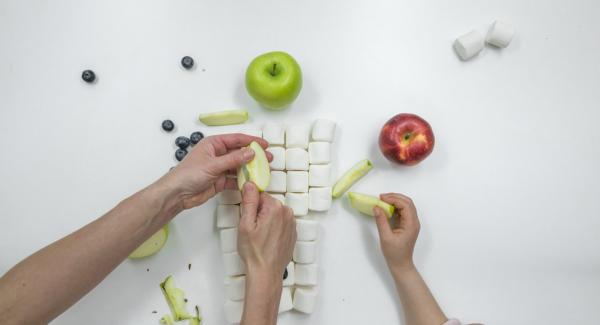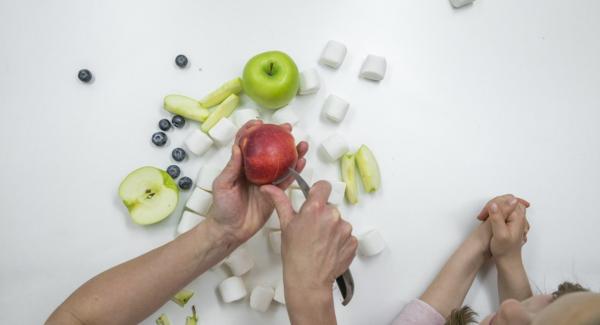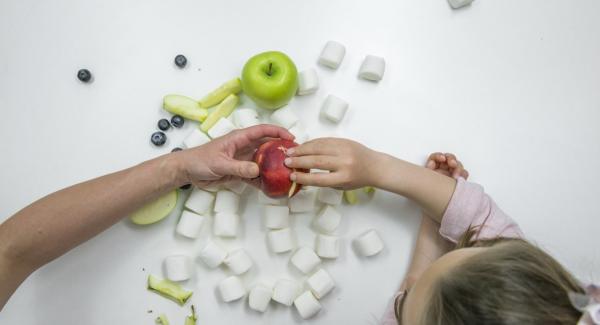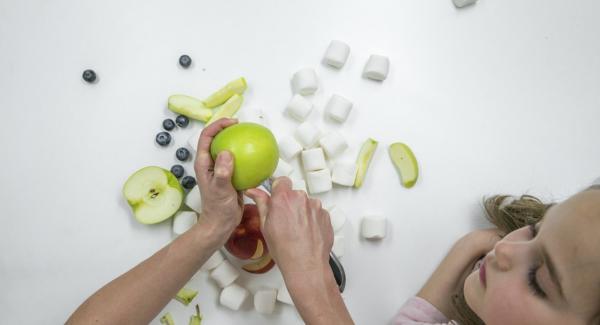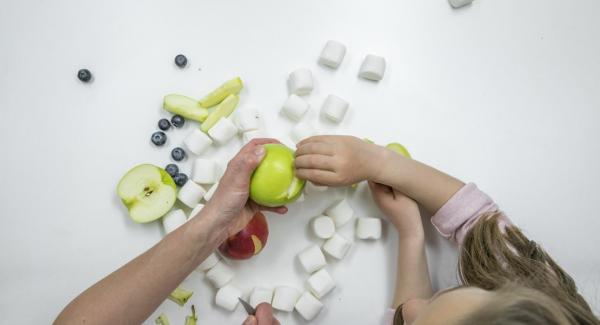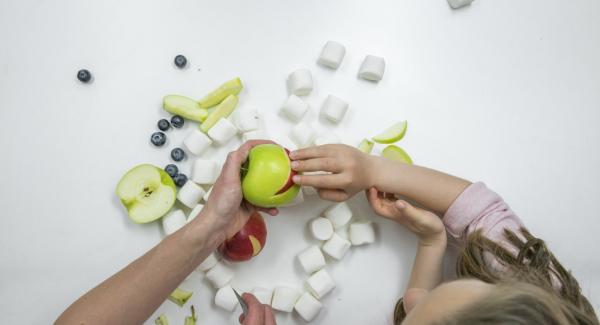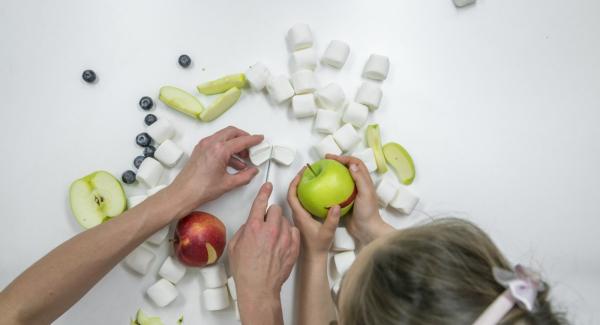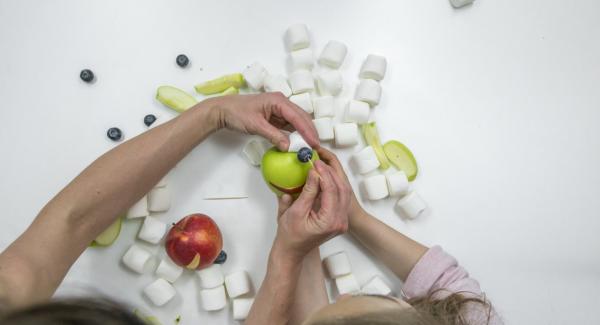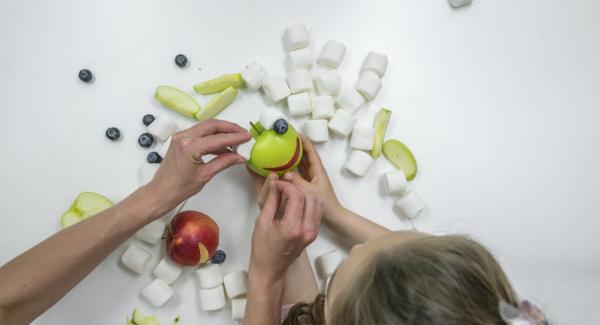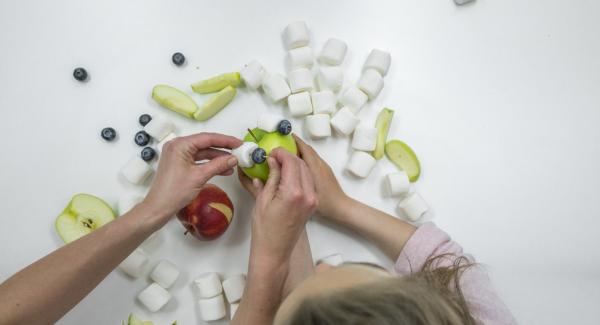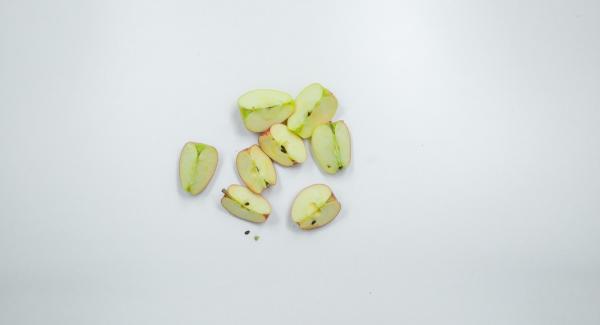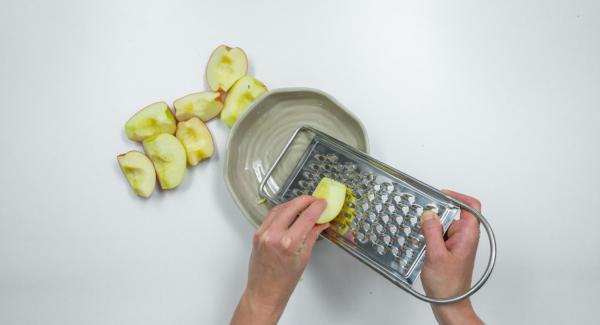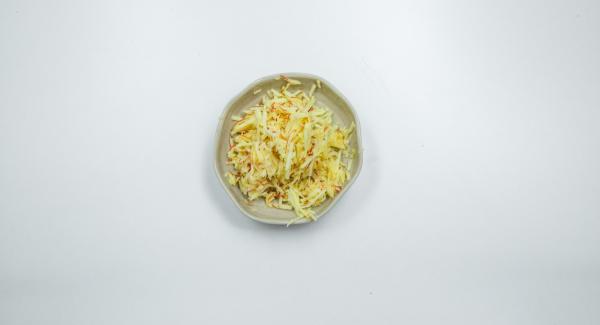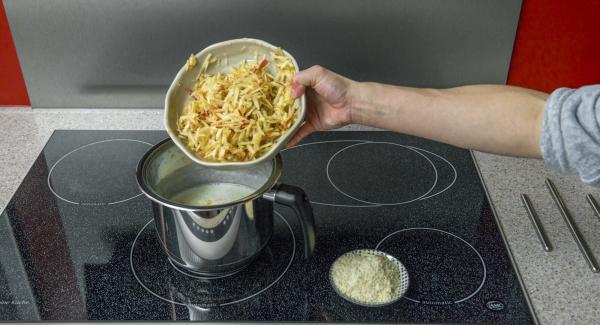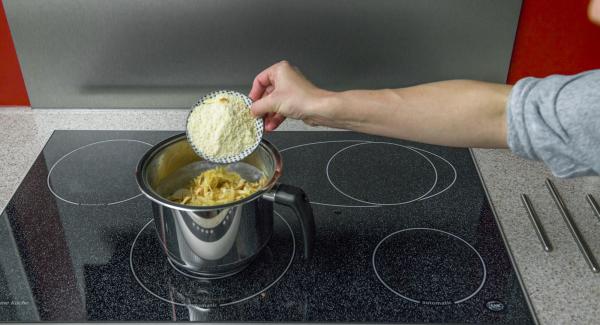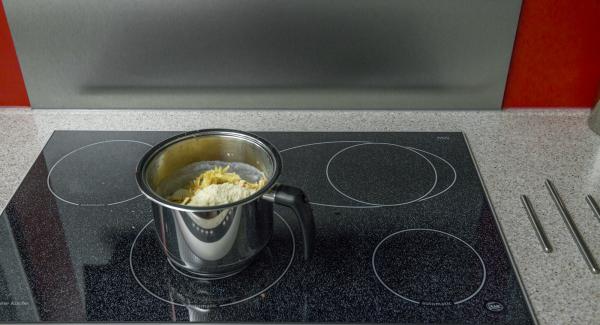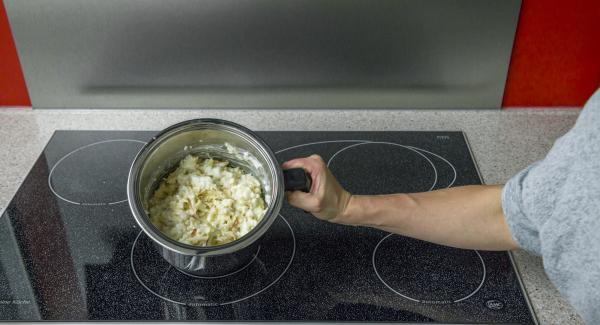 Do you want to see the preparation steps?
Register now or log in and use this and other great features!
Tip
If you want to make the funny frog face as a decoration, you need two green apples, one red apple for the mouth and two marshmallows and blueberries for the eyes.
This recipe has been tested and approved by AMC.