250 g flour
1 package dry yeast
1 pinch sugar
1 ts salt
2 ts pizza spices
6 tbs olive oil
175 ml warm water
1. Overview of ingredients
2. Knead all ingredients with four tablespoons of olive oil to a smooth yeast dough. Cover and leave to rise in a warm place for about 1 hour until the volume has increased significantly.
3. Knead the dough again, divide into 8 portions. Roll into 20 cm long strands on a lightly floured surface.
4. Wrap the dough in a spiral around the skewers, press the ends well. Cover and leave to rest for 5 minutes.
5. Place Arondo Grill on Navigenio and set it at level 6. Switch on Audiotherm, fit it on Visiotherm and turn it until the roasting symbol appears.
6. Brush four skewers all around with a thin layer of olive oil. As soon as the Audiotherm beeps on reaching the roasting window, set at level 2 and place in the breads. Roast them for approx. 4 minutes.
7. Turn the skewers, put the lid back on. Switch off the Navigenio and roast the breads for another 4 minutes.
8. Roast the remaining skewers as well. To do this, switch Navigenio back to level 2.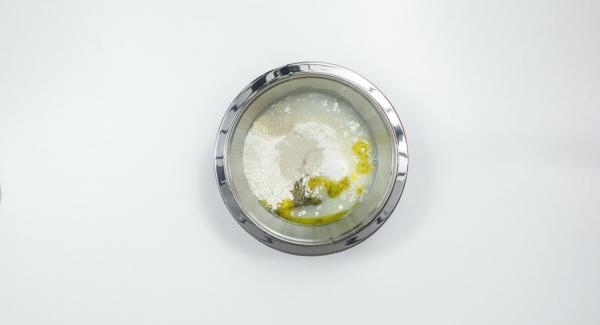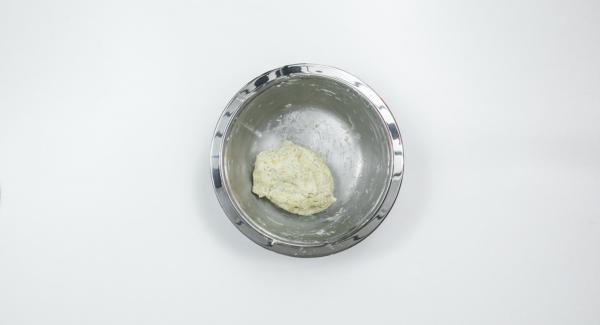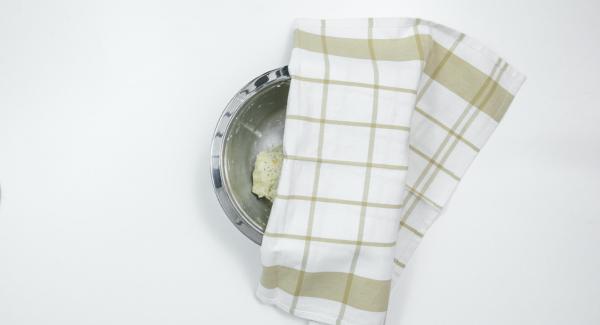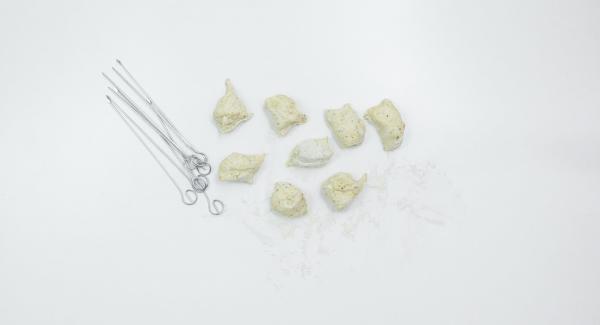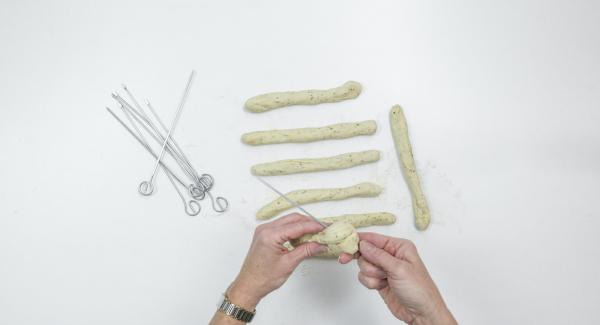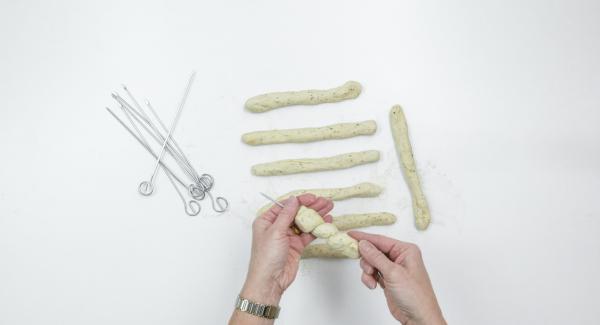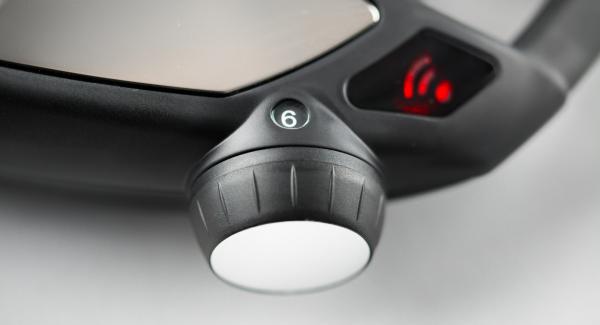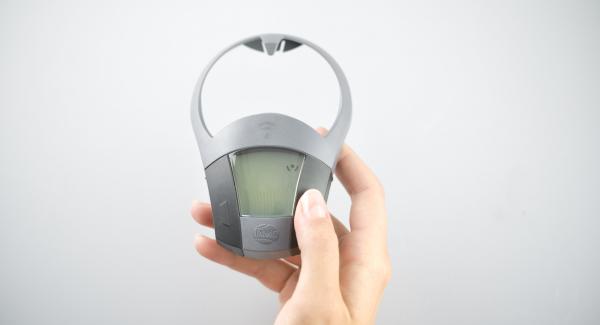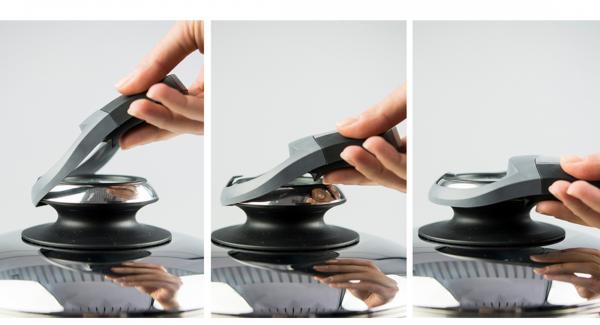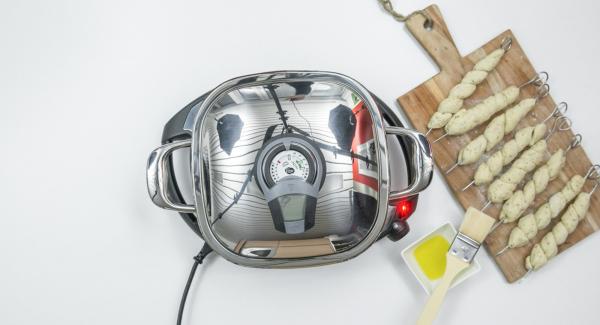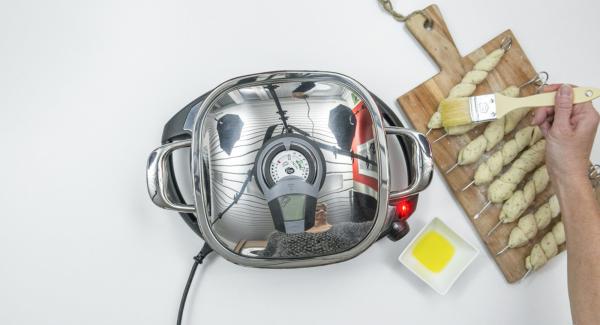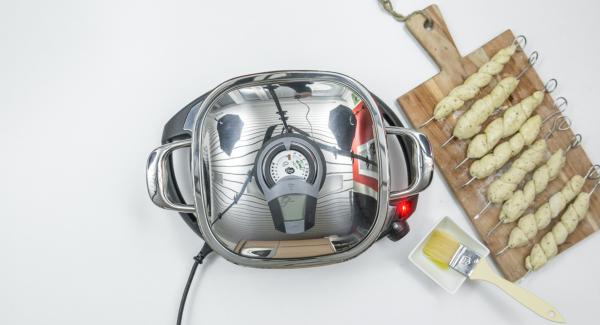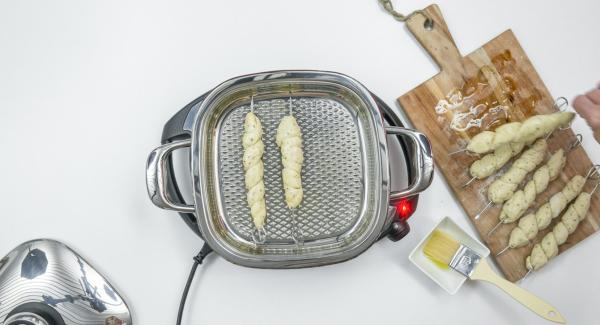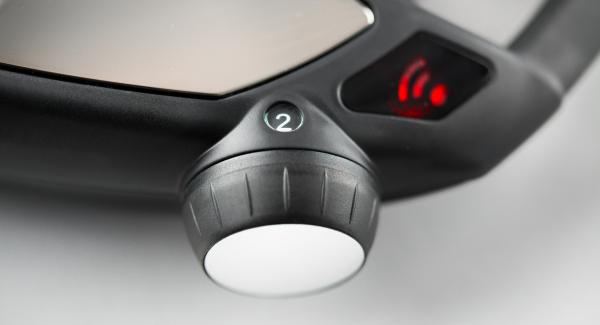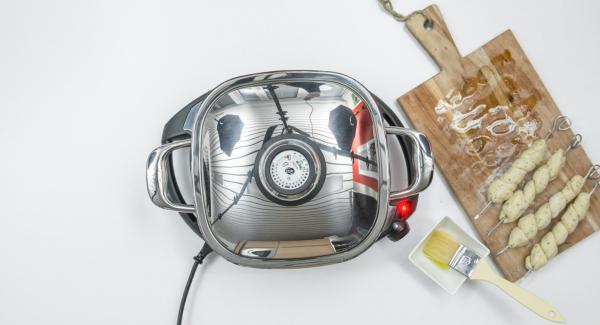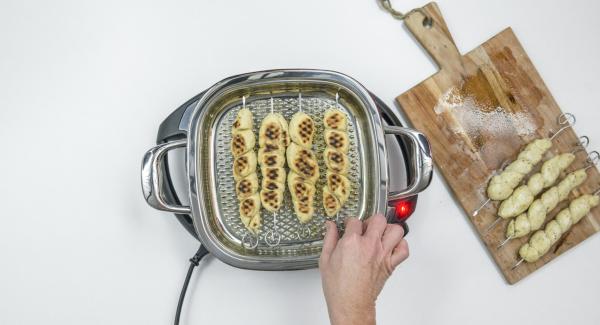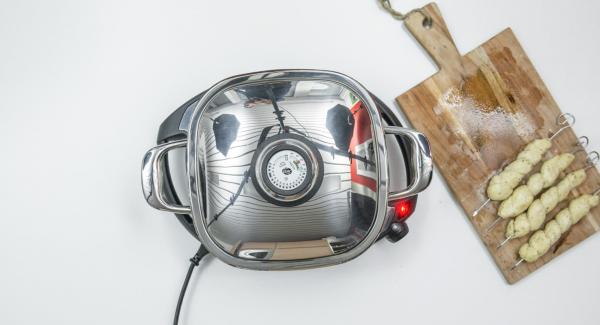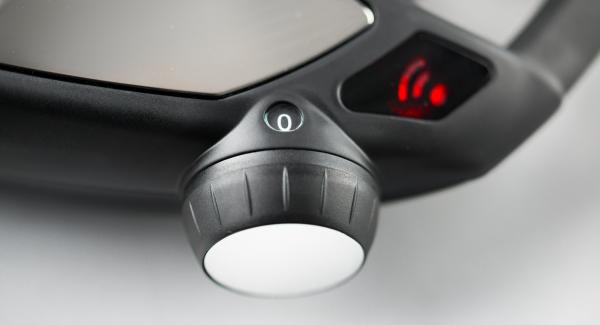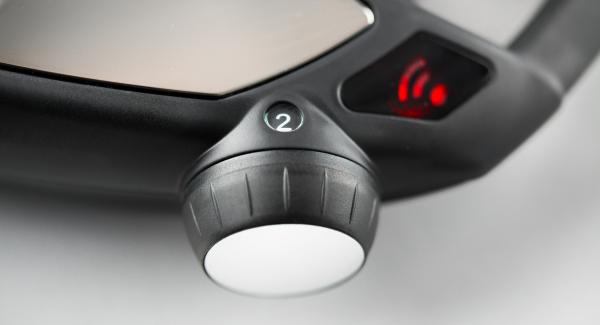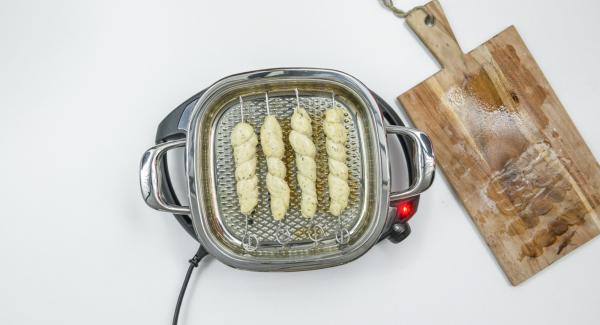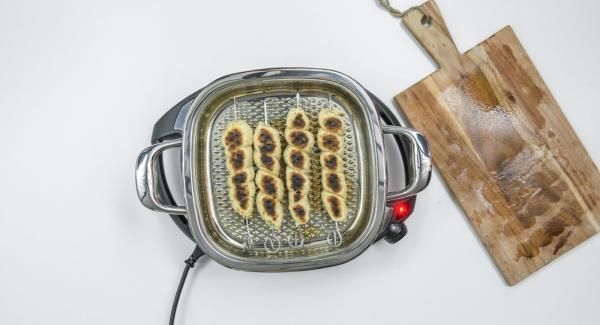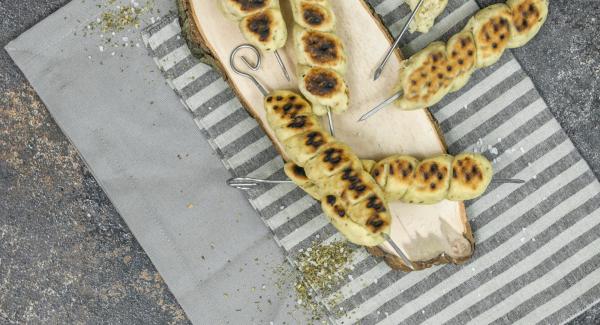 Do you want to see the preparation steps?
Register now or log in and use this and other great features!
This recipe has been tested and approved by AMC.