200 g sheep's cheese (Feta)
6 stalks parsley
Pepper
Soft butter as desired
12 Yufka dough sheets
1. Overview of ingredients
2. Pluck the parsley leaves and add them to the Quick Cut with Feta and pepper and chop them crumbly.
3. Place 2 sheets of yufka dough on top of each other and spread some Feta mixture on top. Fold the top and bottom sides in the middle. Fold over the right side, lay the left side over it and fix it with a little water.
4. Place HotPan on stove and set it at highest level. Switch on Audiotherm, fit it on Visiotherm and turn it until the roasting symbol appears.
5. As soon as the Audiotherm beeps on reaching the roasting window, set at low level, place in Börek and close with lid.
6. Bake the first side for about 1 minute. Turn Börek and finish baking for about 1 minute. Brush with a little soft butter if desired.
7. Bake the remaining Börek in the same way using the Audiotherm. If the browning is not sufficient, increase the energy supply slightly.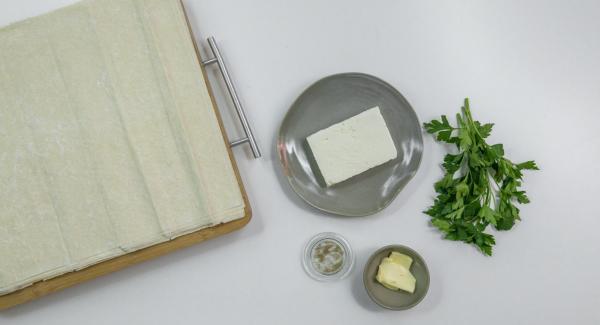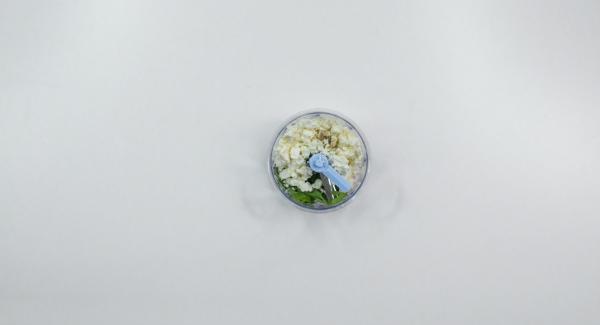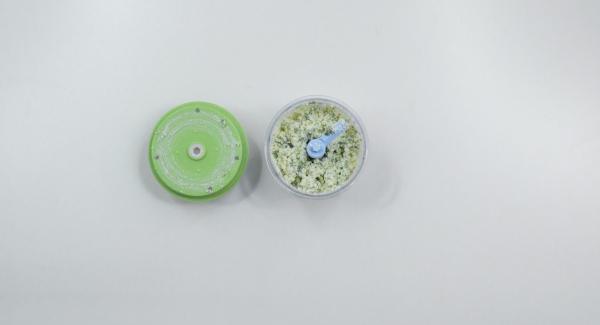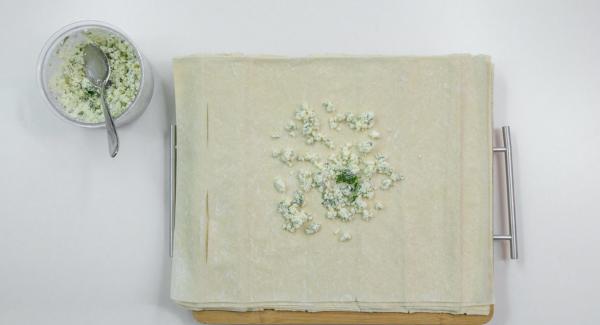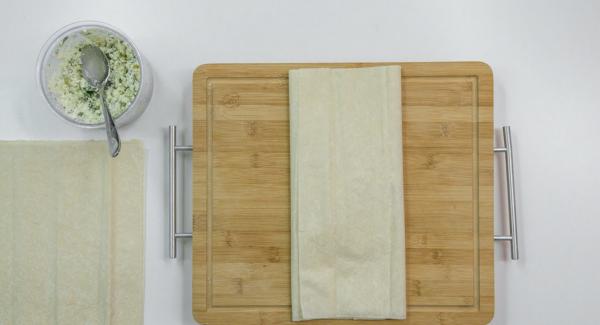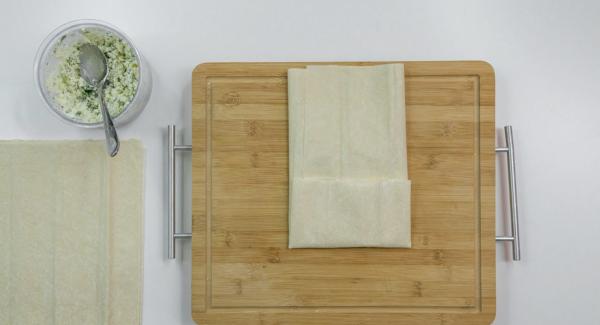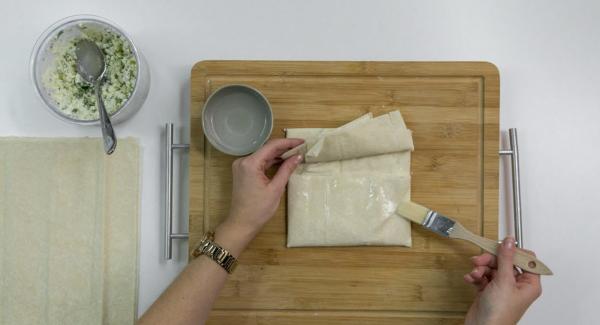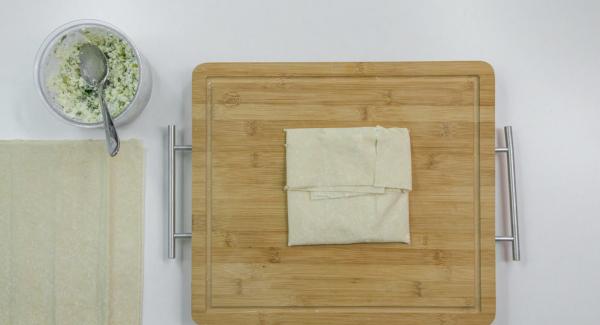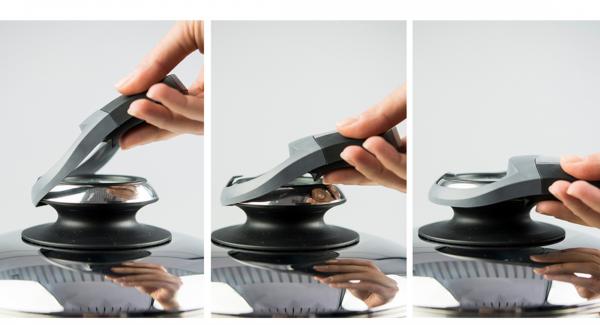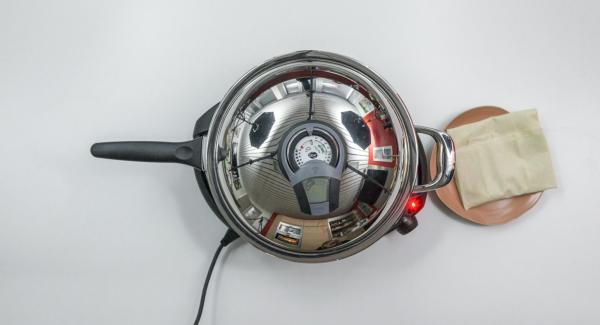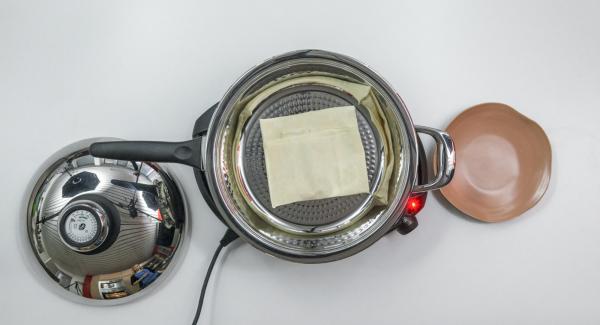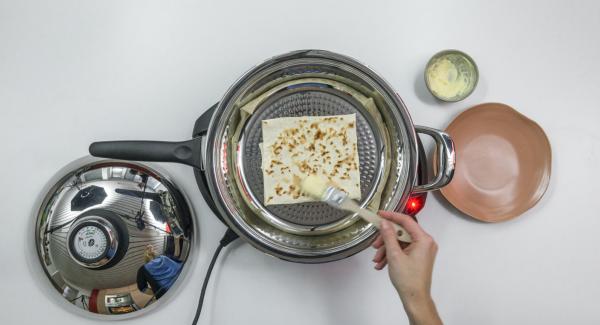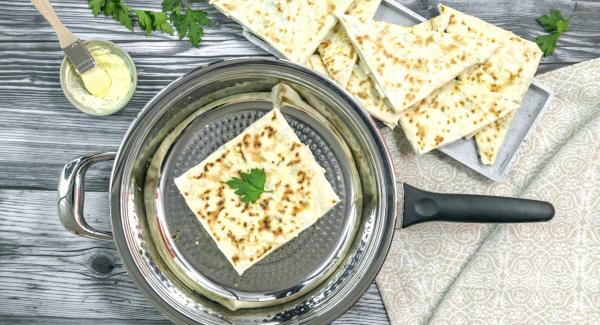 Do you want to see the preparation steps?
Register now or log in and use this and other great features!
This recipe has been tested and approved by AMC.