Paprika chicken
500 g chicken breast fillet
2 bell peppers (red and yellow)
85 g onions
300 g tomatoes (canned)
10 olives black
salt, pepper
2 tbs olive oil
Spinach
400 g fresh spinach
50 g parmesan/pecorino
30 g walnuts
1. Overview of ingredients.
2. Dice the chicken, clean the paprika and cut into strips of approx. 3 cm. Peel onion and chop in Quick Cut.
3. Place EasyQuick on pot with matching sealing ring. Place pot on Navigenio and set it level 6. Switch on Audiotherm, fit it on Visiotherm and turn it until the roasting symbol appears.
4. As soon as the Audiotherm beeps on reaching the roasting window, set at level 2 and add chicken. Put on EasyQuick and roast with the help of the Audiotherm until the turning point at 90 °C has been reached.
5. Turn chicken and add the onion cubes.
6. Add tomato sauce, paprika and olives. Season with salt and pepper.
7. Place spinach in a combi sieve insert, place on pot and place the EasyQuick with 24 cm sealing ring on top.
8. Set Navigenio at "A", enter approx. 5 minutes cooking time in the Audiotherm, place on top and cook in the steam area.
9. Slice the cheese and sprinkle over the spinach with walnuts. Season the pepper chicken with olive oil and serve with the spinach.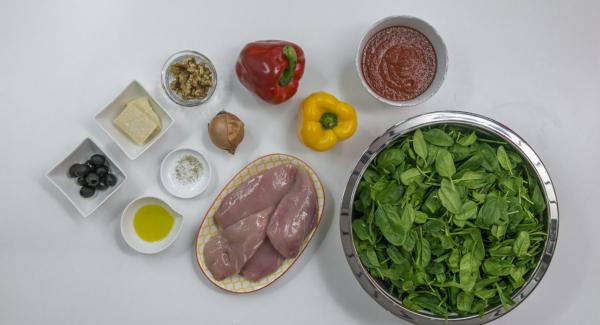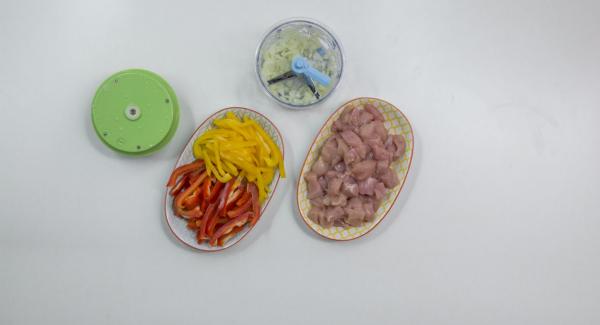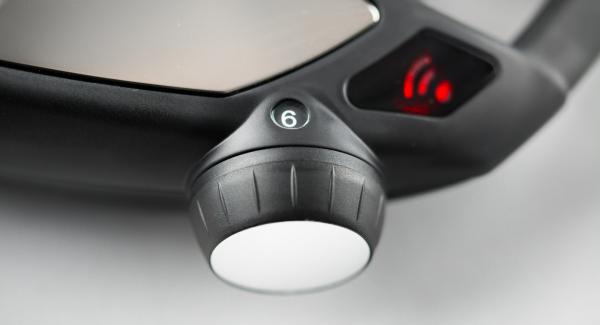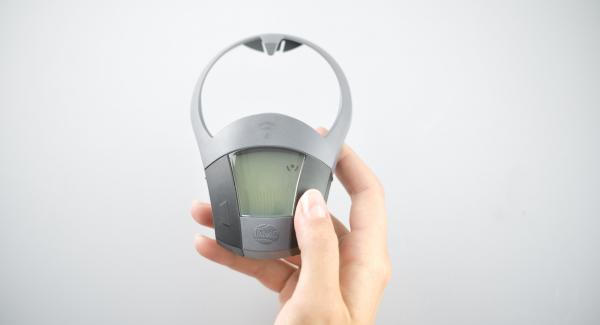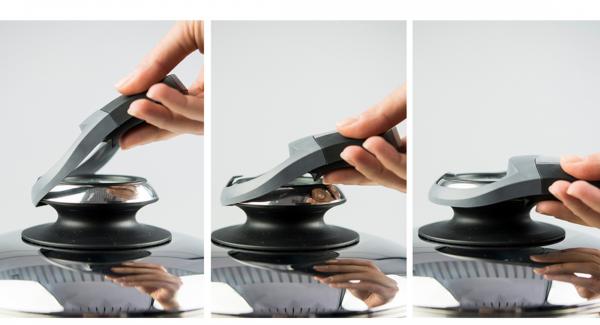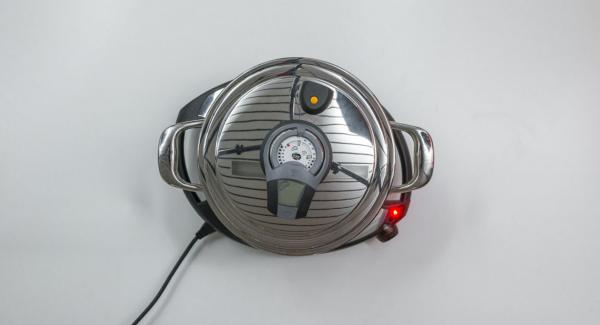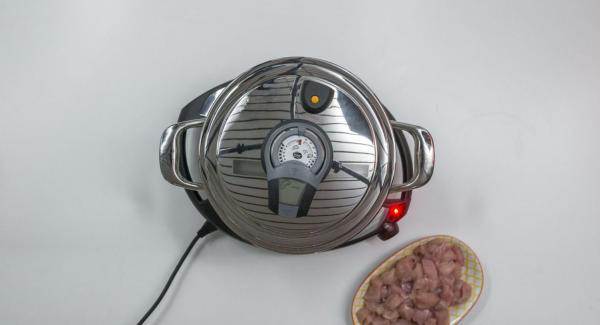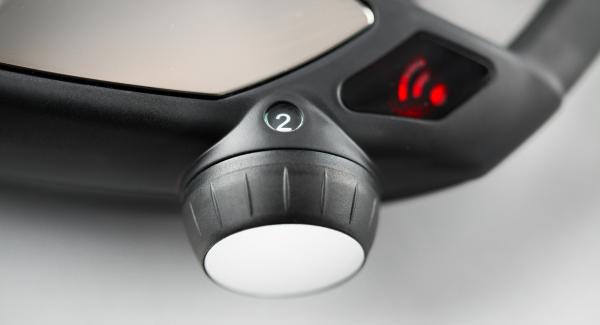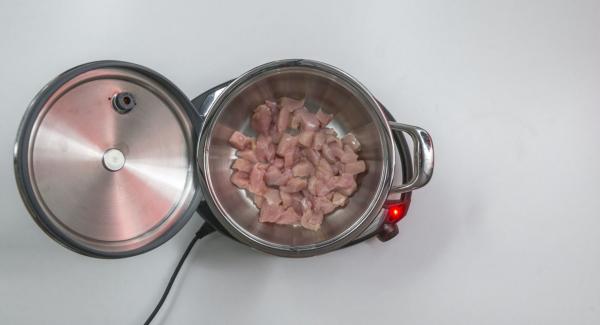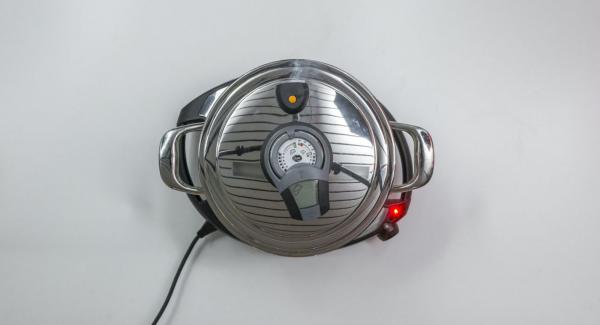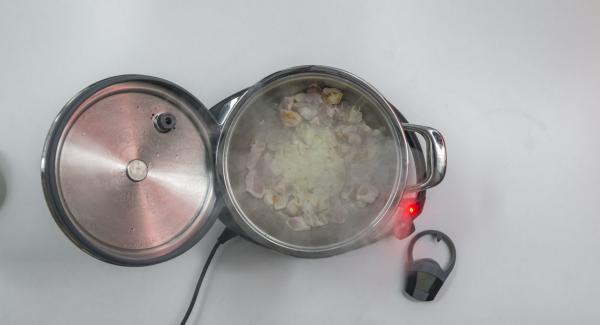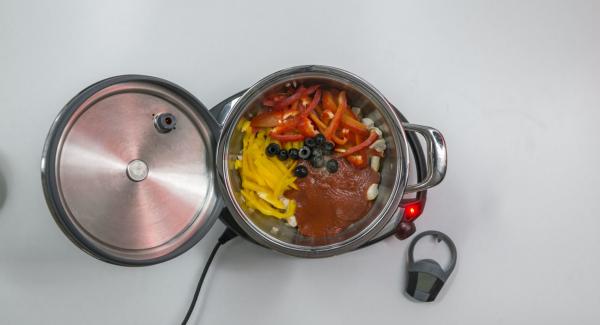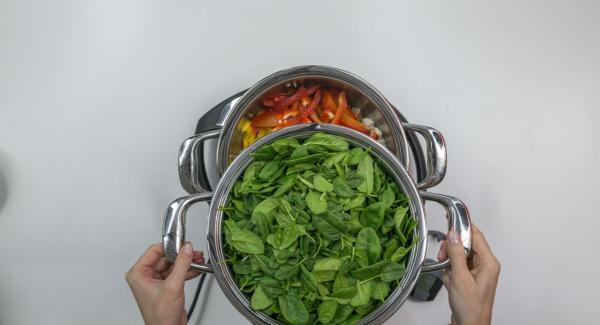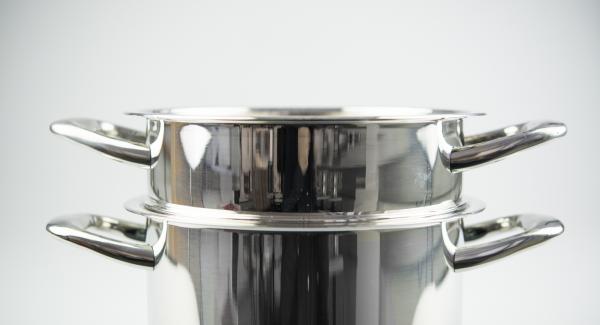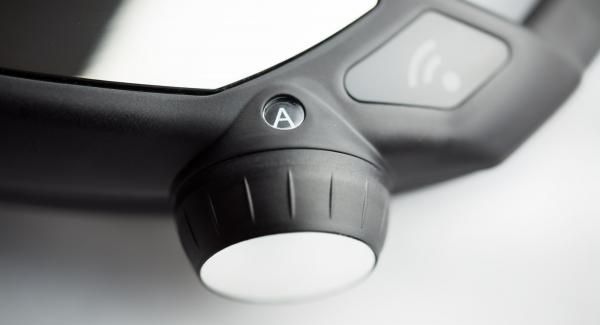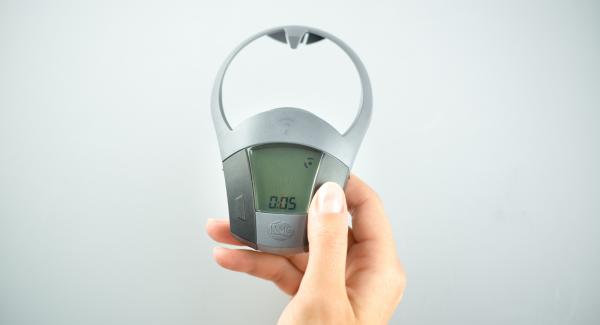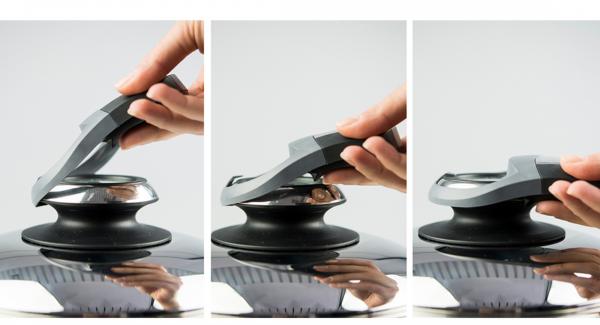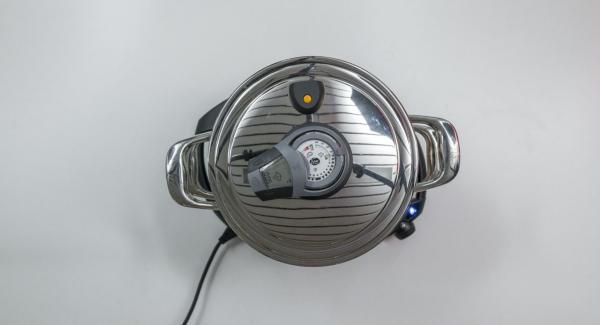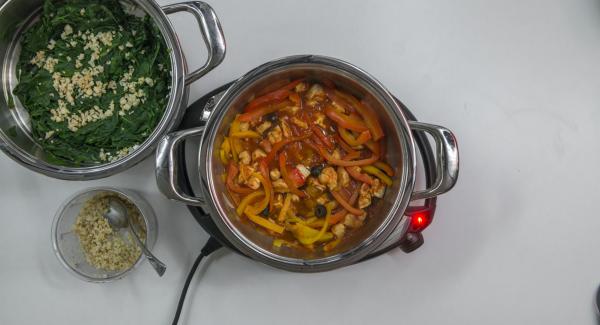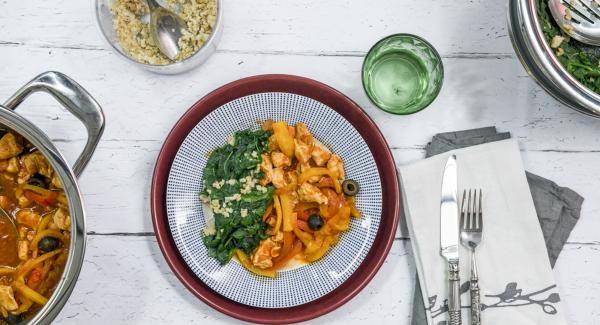 Do you want to see the preparation steps?
Register now or log in and use this and other great features!
This recipe has been tested and approved by AMC.