150 g pitted black olives
4 garlic cloves
4 chicken breasts with skin
1 bio lemon
2 twigs rosemary
150 ml chicken broth
salt and pepper
1. Overview of ingredients.
2. Dice half of the olives finely, cut the other half into rings. Peel 2 cloves of garlic, dice finely and mix with olive cubes.
3. With the chicken breasts, carefully with the fingers over an opening, separate the skin from the meat and fill in garlic olive mixture, press firmly.
4. Wash the lemon hot, thinly peel the yellow peel and cut into very fine strips, squeeze out the juice.
5. Place HotPan on hob and set it at highest level. Switch on Audiotherm, fit it on Visiotherm and turn it until the roasting symbol appears.
6. As soon as the Audiotherm beeps on reaching the roasting window, set hob at low level and insert chicken breasts with the skin side down. Put on lid and roast until the turning point at 90 °C has been reached. Press on the remaining garlic with the back of a knife.
7. Turn meat, add garlic and rosemary, put lid back on and roast approx. 15 minutes.
8. Remove garlic and rosemary, remove chicken breasts and keep warm. Sweat the lemon peel and the rest of the olives in the broth. Deglaze with lemon juice and chicken broth and boil vigorously.
9. Season to taste with salt and pepper and serve with chicken breasts.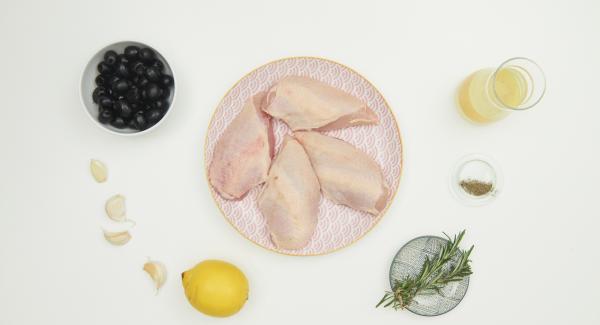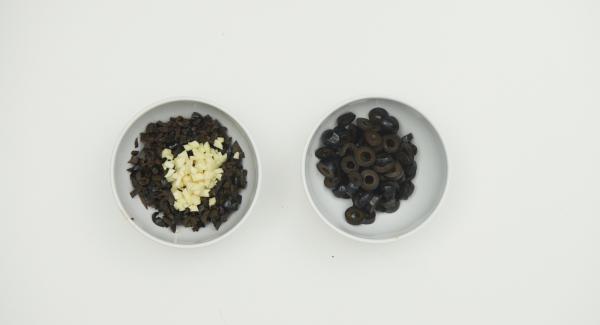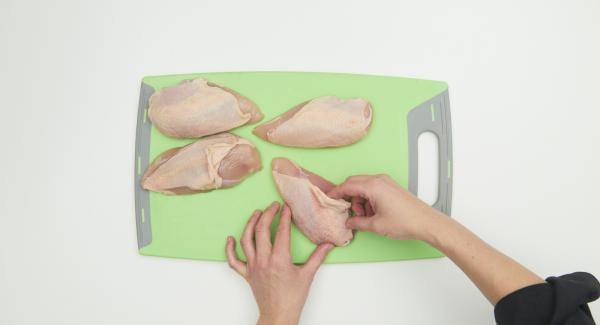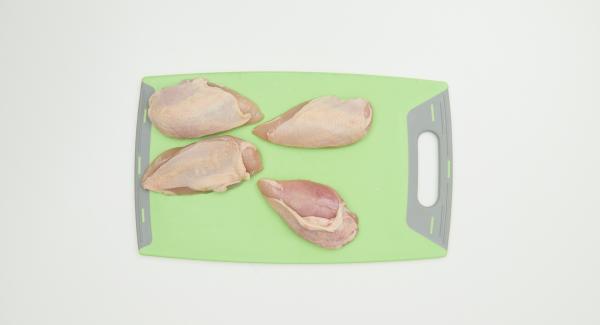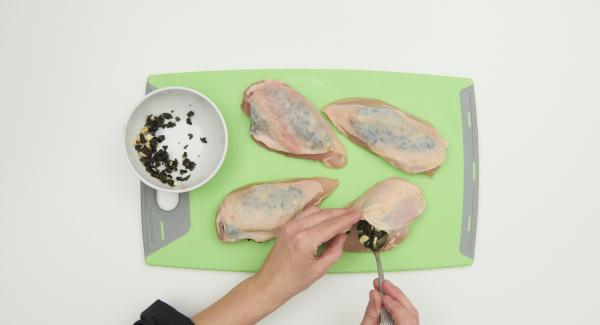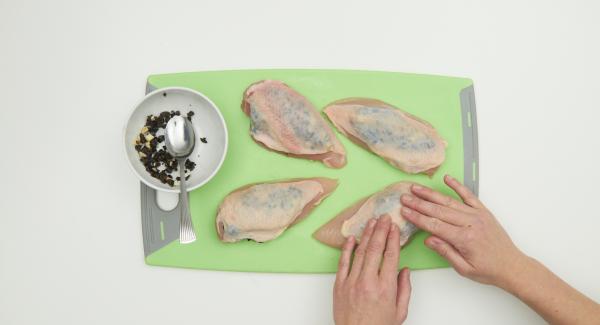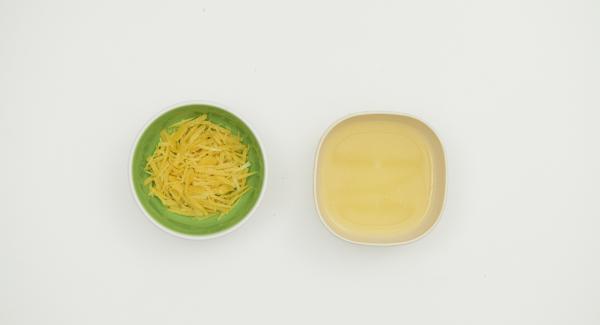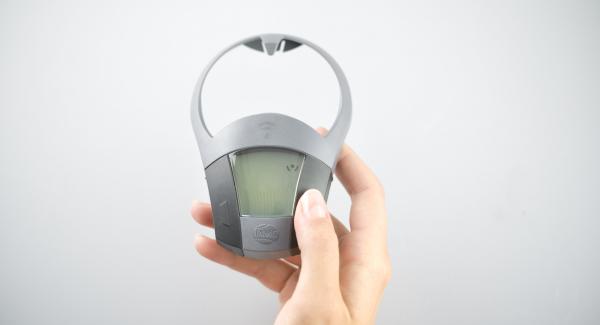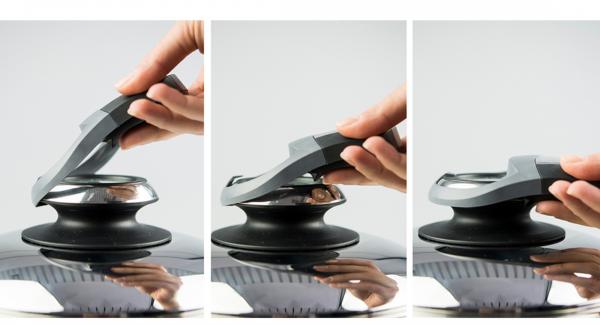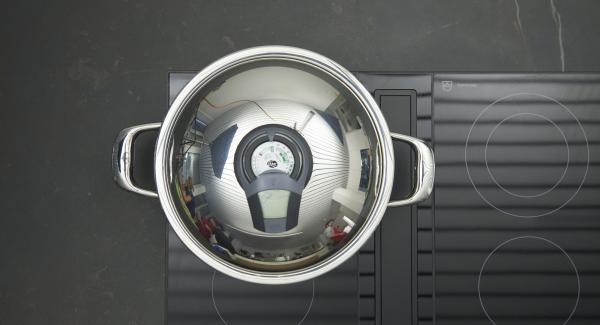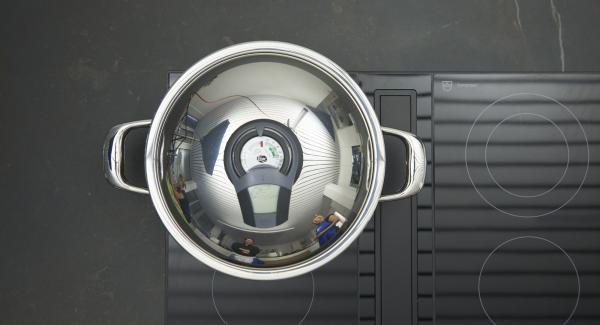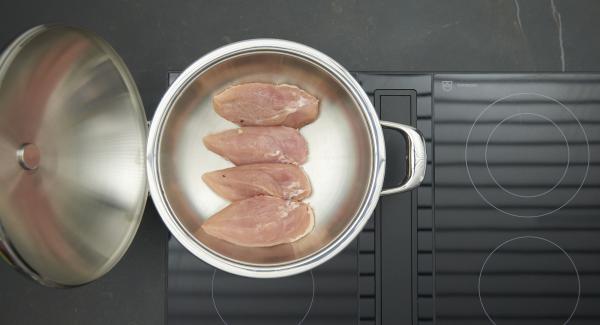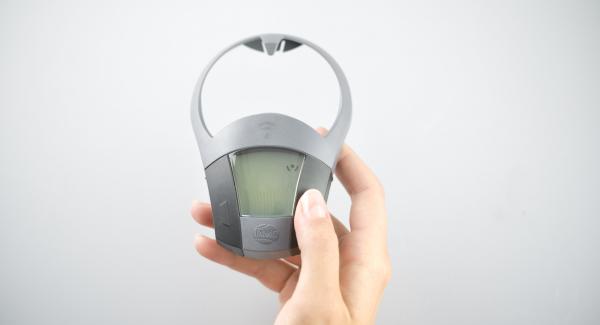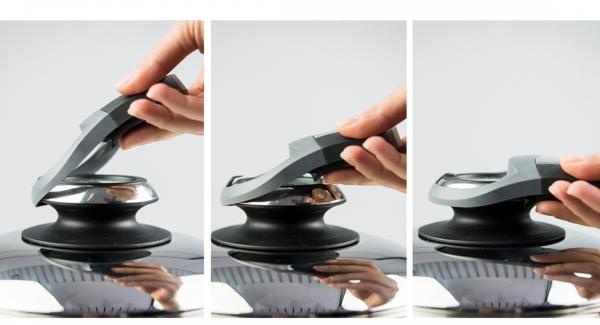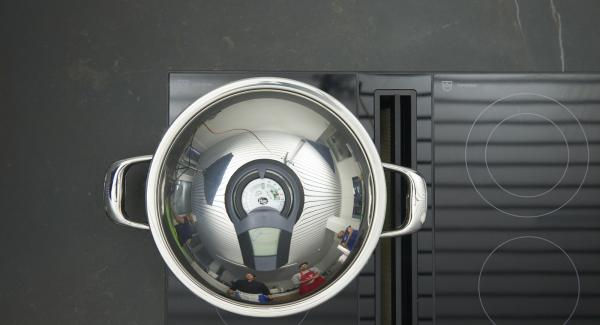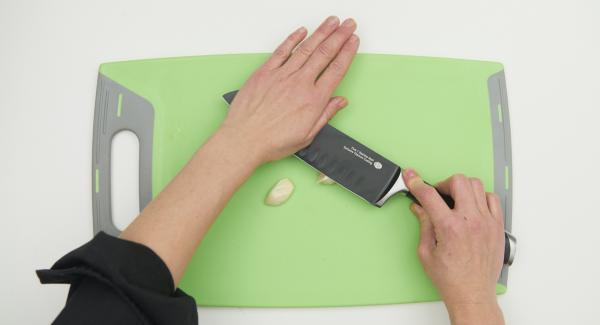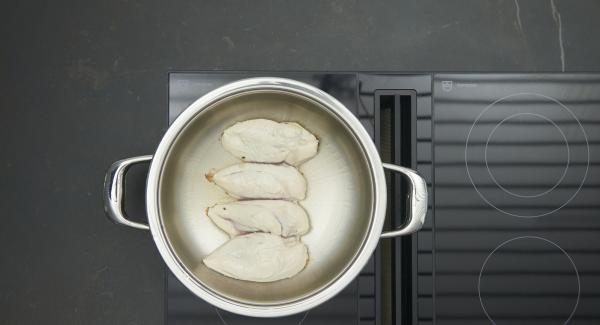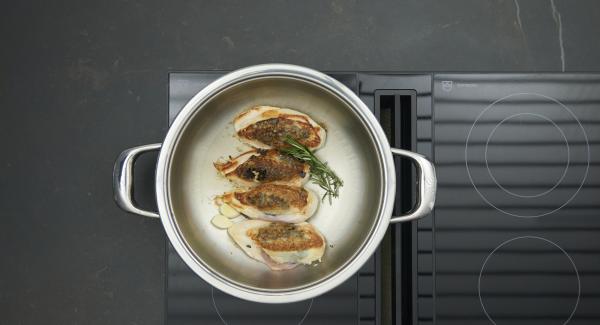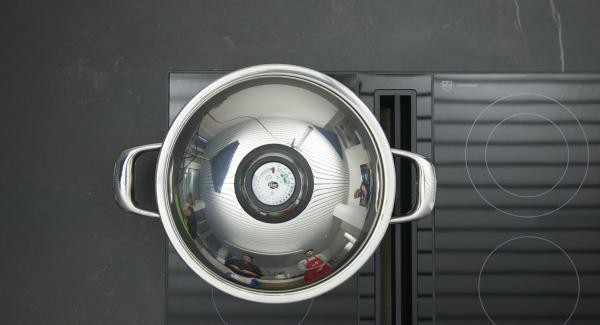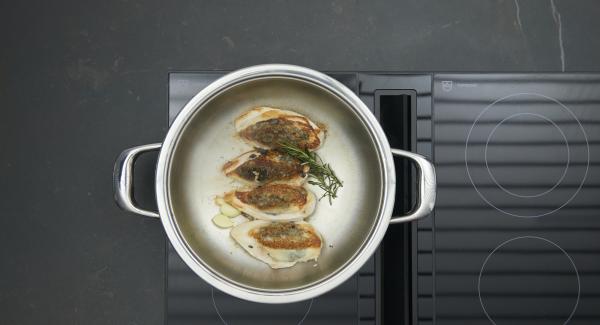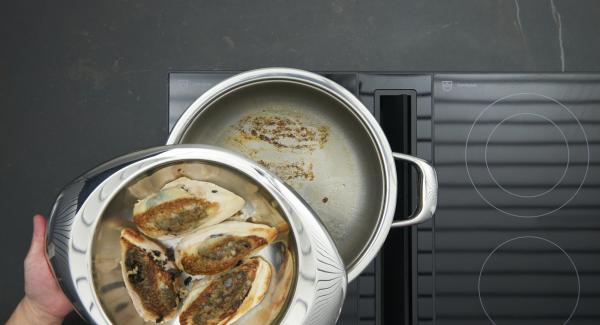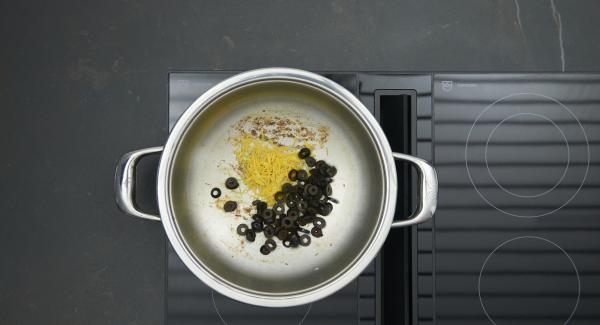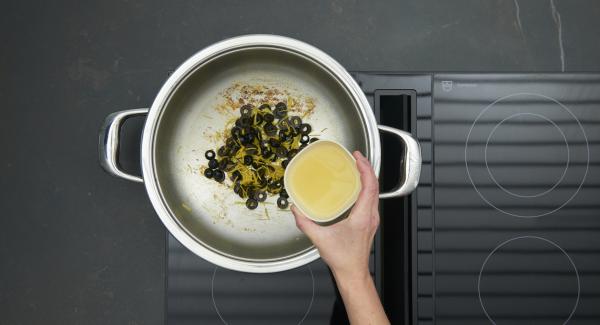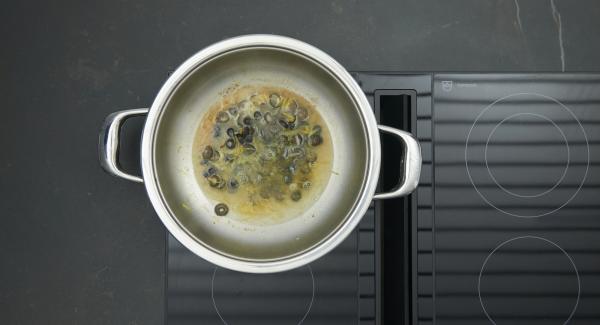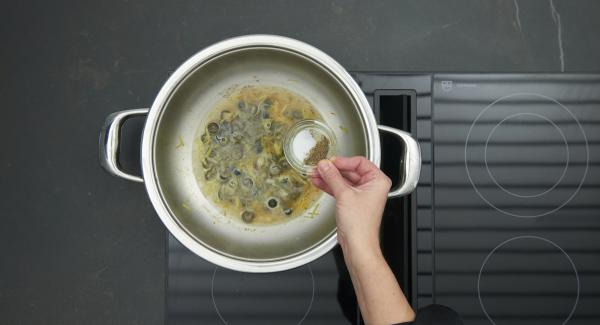 Do you want to see the preparation steps?
Register now or log in and use this and other great features!
Tip
Poultry contains a lot of valuable protein and little fat!
This recipe has been tested and approved by AMC.