800 g monkfish fillet
1/2 lime
salt
1 stick leek
1 mango
1 red chili pepper
200 g bamboo shoots (canned)
30 g pickled sushi ginger
1. Overview of ingredients.
2. If necessary, remove the thin grey skin from the monkfish. Cut the fish fillet into bite-sized pieces.
3. Squeeze the lime, drizzle the juice over the fish and salt lightly.
4. Clean the leeks and cut into rings. Peel the mangos, cut the flesh from the stone and cut into cubes.
5. Remove the seeds from the chilli pepper and dice finely. Drain the bamboo shoots and ginger.
6. Drip-wet leek and two thirds of the mango cubes into a Wok, spread chili cubes, bamboo shoots and pieces of fish over it.
7. Place Wok on hob and set it at highest level, switch on Audiotherm, enter approx. 10 minutes cooking time in the Audiotherm, fit it on Visiotherm and turn it until the vegetable symbol appears.
8. As soon as the Audiotherm beeps on reaching the vegetable window, set hob at low level and cook until done.
9. Finely dice the pickled ginger, carefully stir in with the remaining mango cubes. Season with salt and pepper.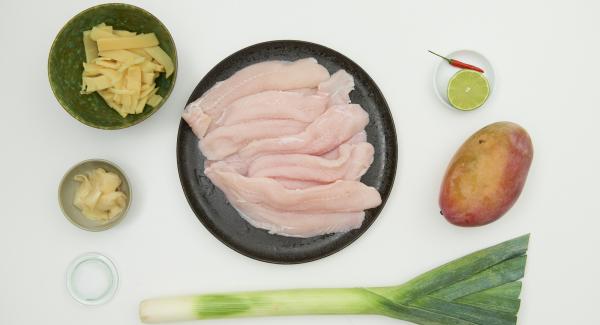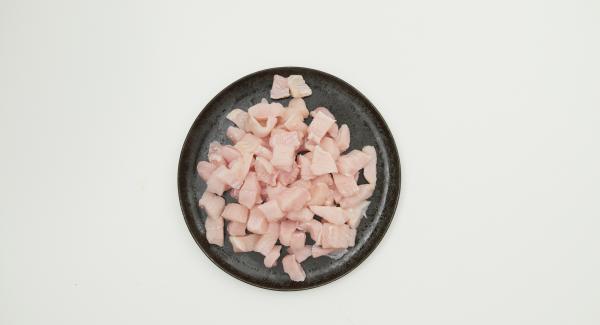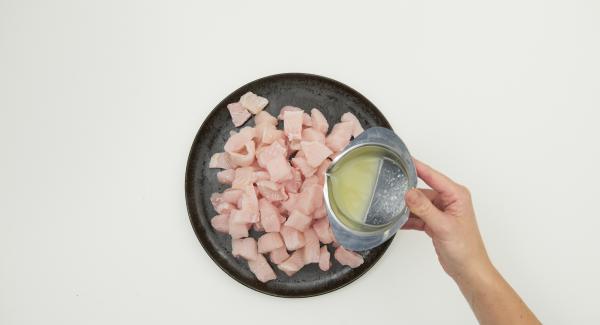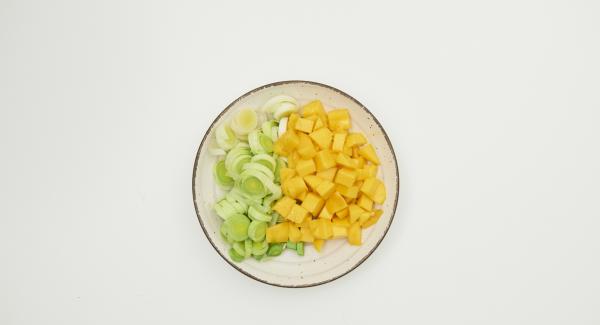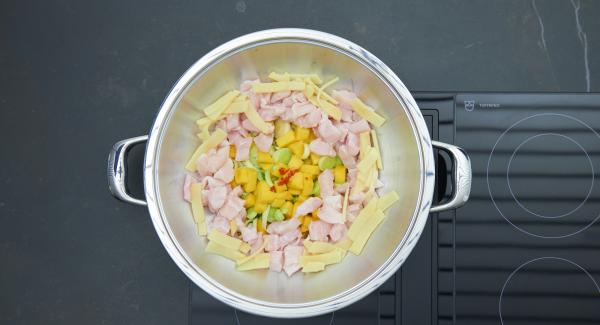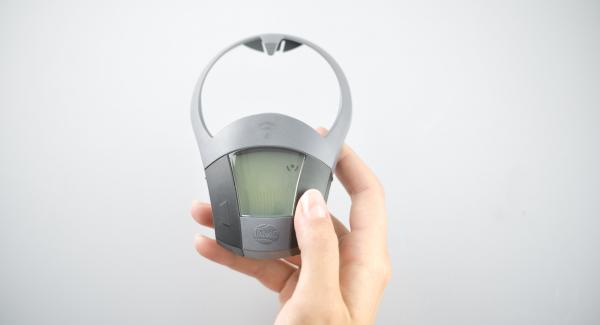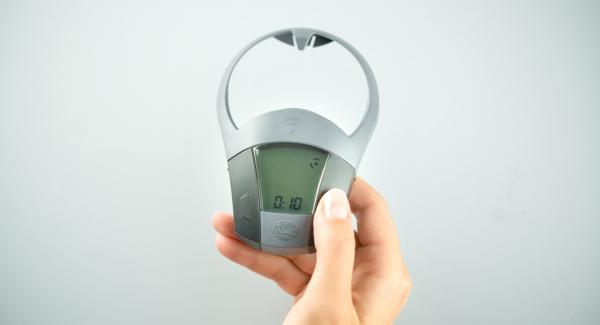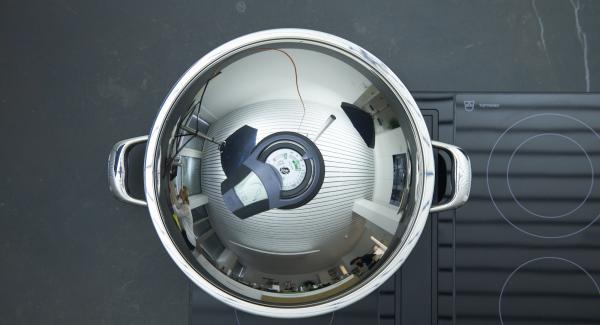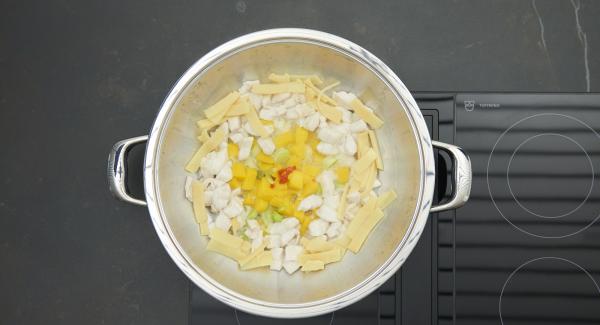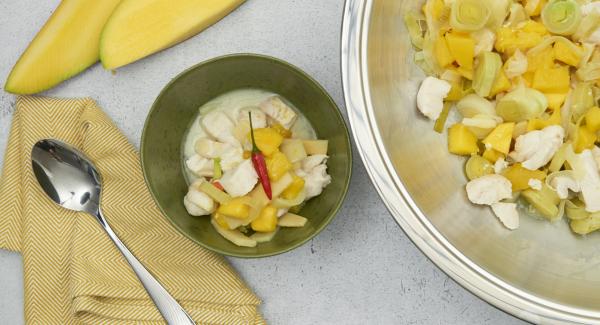 Do you want to see the preparation steps?
Register now or log in and use this and other great features!
Tip
You can get sushi ginger in the well-stocked supermarket or in the Asia shop.
This recipe has been tested and approved by AMC.