Ingredients for a 750 ml glass:
250 g small sauce or pearl onions
2 small courgettes
1 red pepper
3 tbs olive oil
2 twigs rosemary
3 twigs thyme
1 tbs coloured peppercorns
100 ml white portwine
100 ml white balsamic vinegar
2 tbs honey
2 ts salt
1. Overview of ingredients.
2. Cut off the root of the onions, pour boiling water over the onions, leave to stand for approx. 1 minute, quench, peel and halve.
3. Clean the zucchini and pepper, slice them or cut them into flat pieces. Mix everything with olive oil.
4. Place Arondo Grill on stove, set it at highest level. Switch on Audiotherm, fit it on Visiotherm and turn it until the roasting symbol appears
5. As soon as the Audiotherm beeps on reaching the roasting window, set at low level. Roast all vegetable pieces briefly, take out.
6. Cut the herb twigs into small pieces. Layer with vegetables and peppercorns in a well cleaned glass. Bring port wine, vinegar, honey and salt to boil in a small pot.
7. Pour the hot marinade over the vegetables. Close and fix with clean rubber ring and lid.
8. Place 200 ml of water in a pot, place the glass with the Softiera insert in it, place the EasyQuick with sealing ring 20 cm on top. Place on Navigenio, set it at "A". Enter 30 minutes cooking time in the Audiotherm and cook in the steam area.
9. Remove the glass, allow to cool and store in a cool, dark place.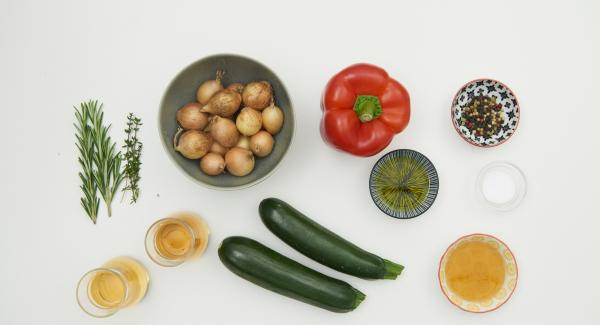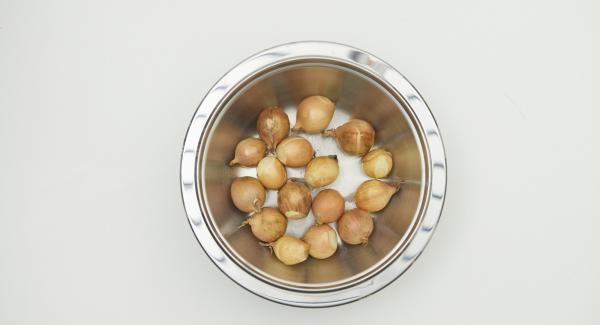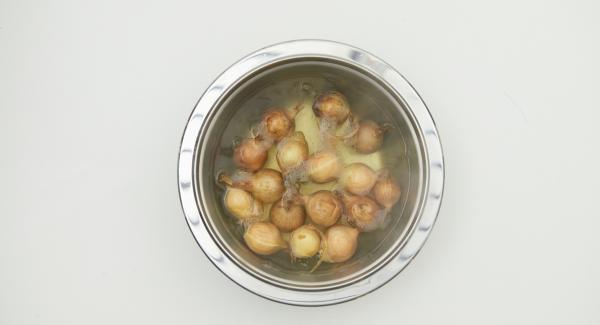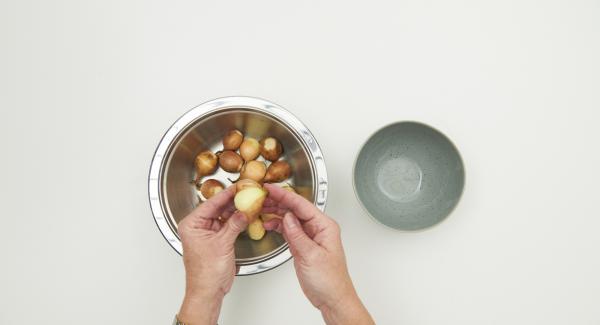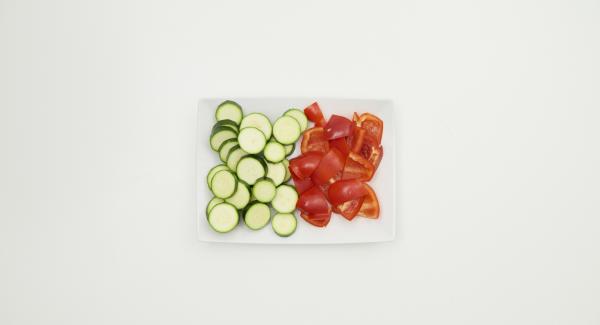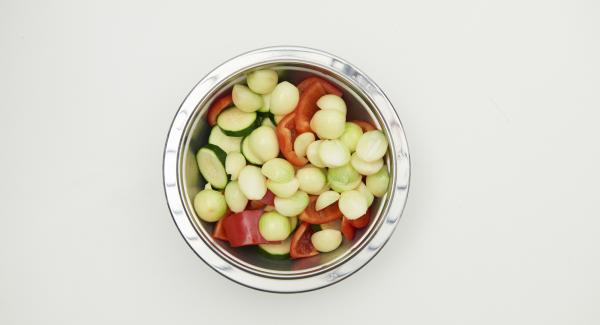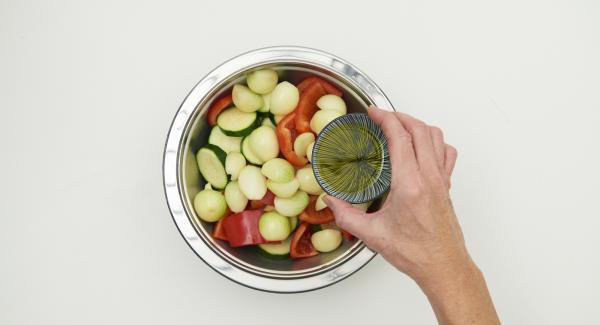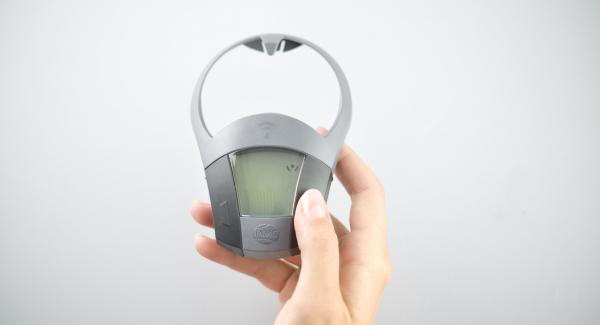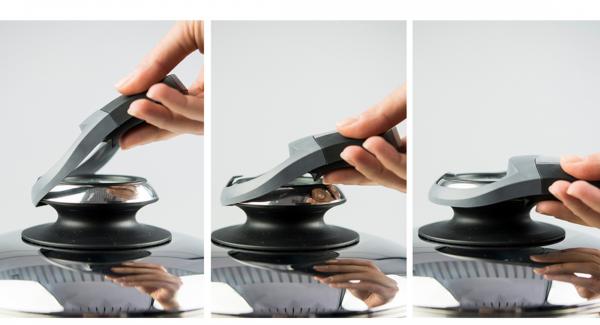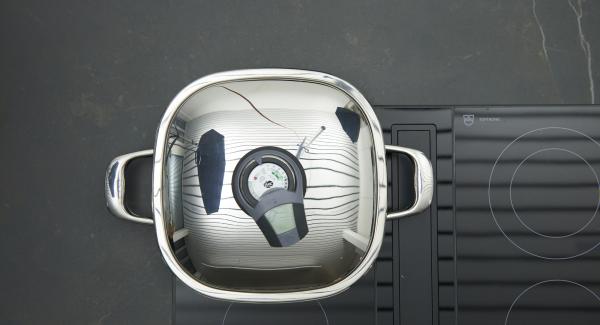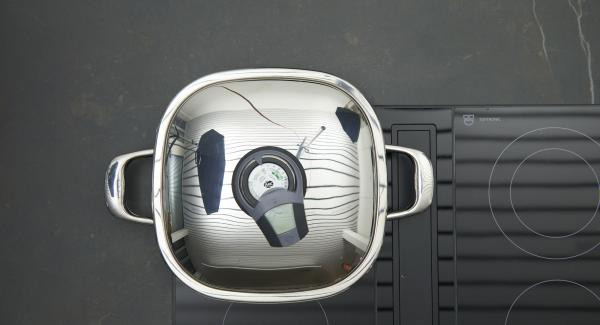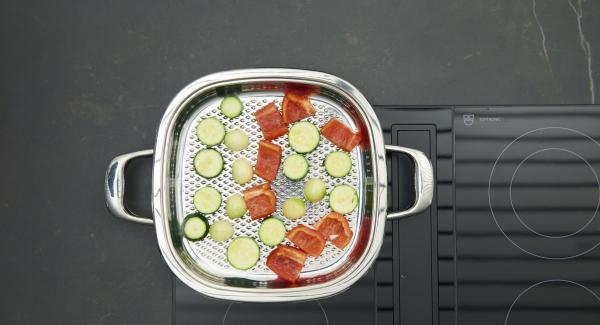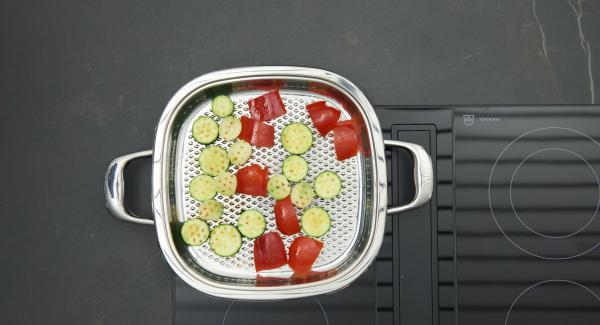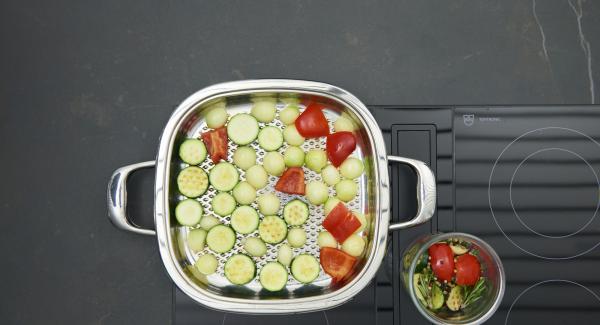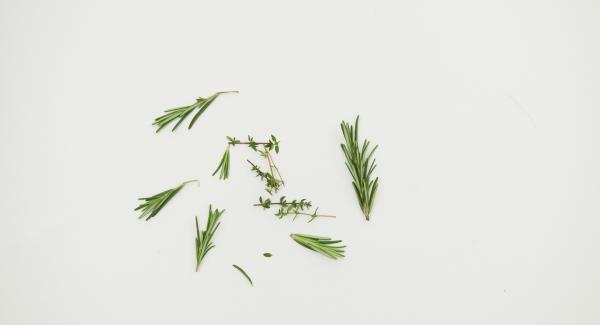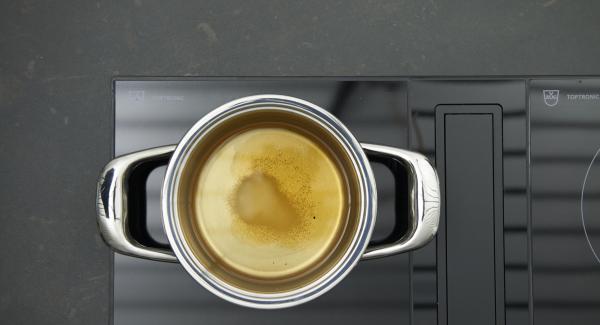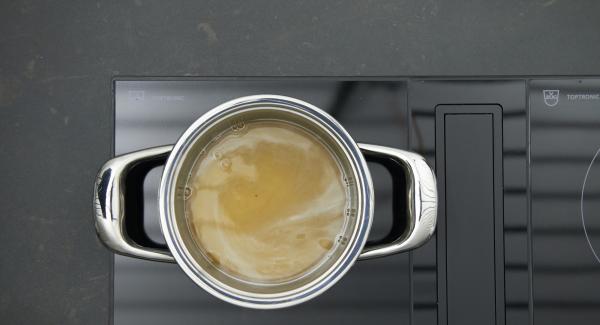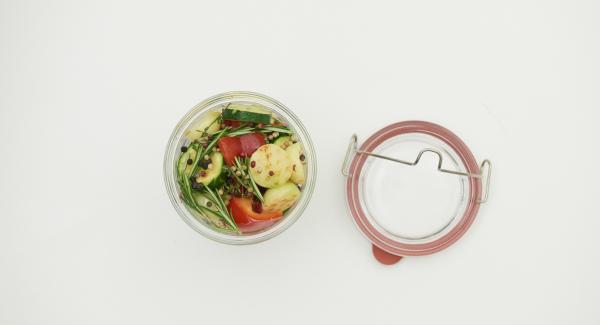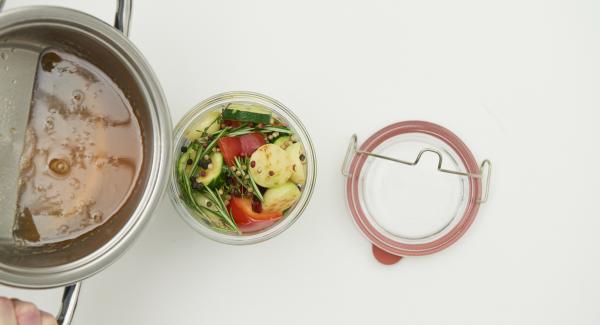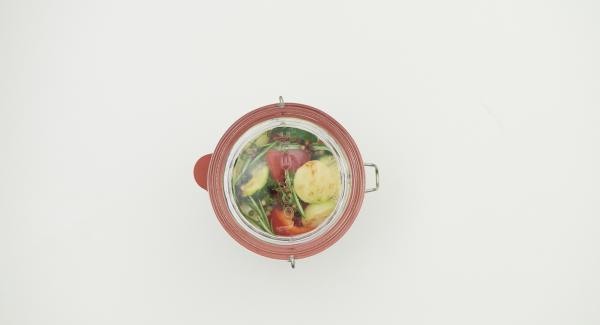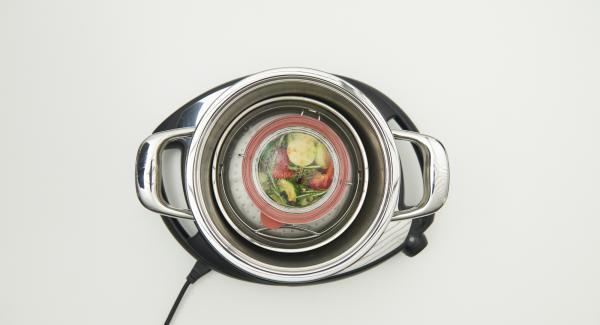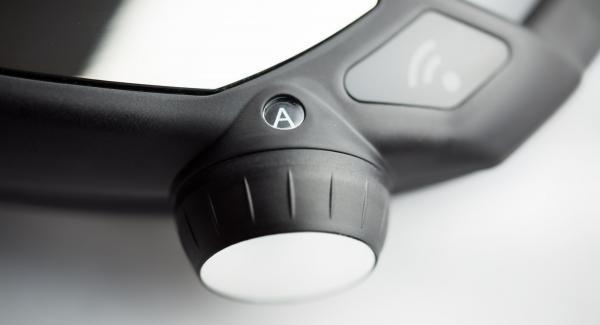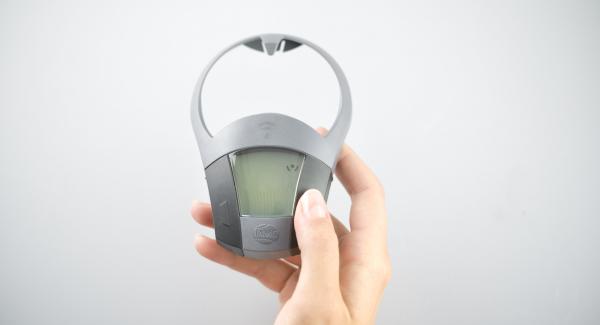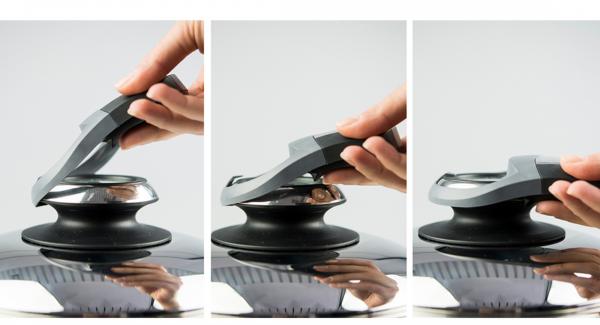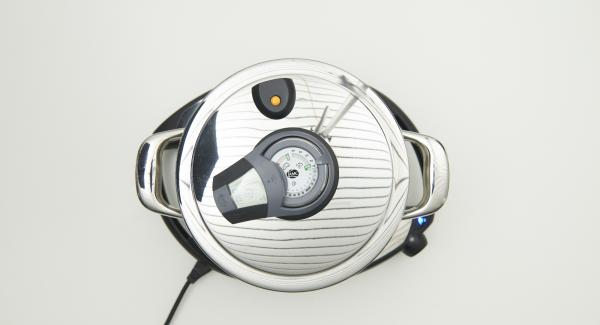 Do you want to see the preparation steps?
Register now or log in and use this and other great features!
This recipe has been tested and approved by AMC.