For one jar of approx. 200 ml:
150 g hazelnuts
100 g milk chocolate
1 tbs cocoa
1 knife tip vanilla powder
1 pinch salt
1. Overview of ingredients.
2. Place pot on Navigenio and set it at level 6. Switch on Audiotherm, fit it on Visiotherm and turn it until the roasting symbol appears.
3. As soon as the Audiotherm beeps on reaching the roasting window, place nuts in the pot and place pot in inverted lid.
4. Place Navigenio overhead and set at low level. While the Navigenio flashes red/blue, enter approx. 1 minute in the Audiotherm and roast the nuts. Turn nuts and and repeat the process two more times.
5. Place the nuts on a clean tea towel, remove the brown skin of the nuts by rubbing them vigorously.
6. Chop the nuts very finely in a blitz chopper of a food processor: if possible, until a creamy puree is obtained.
7. Divide the chocolate into pieces, melt in a Combi bowl in a double boiler on medium heat. Mix with the remaining ingredients into the hazelnut puree.
8. Pour into a well-cleaned glass, close and store in a cool place (not in the refrigerator).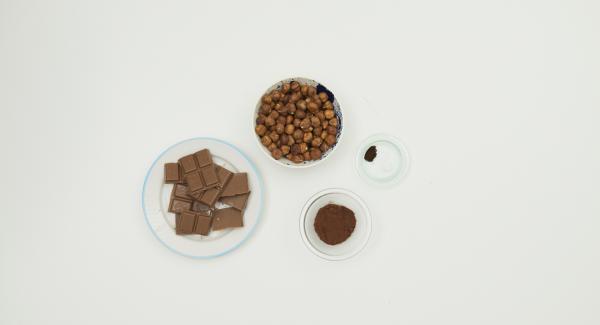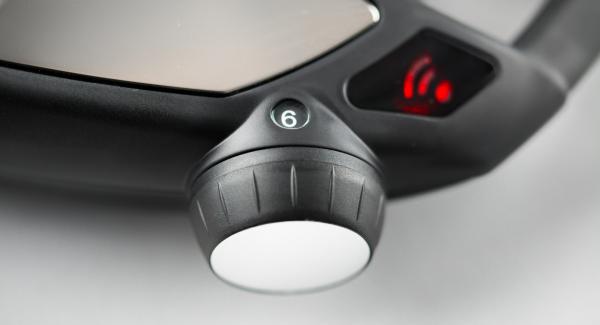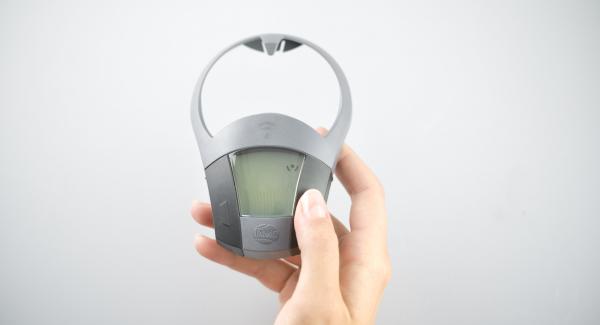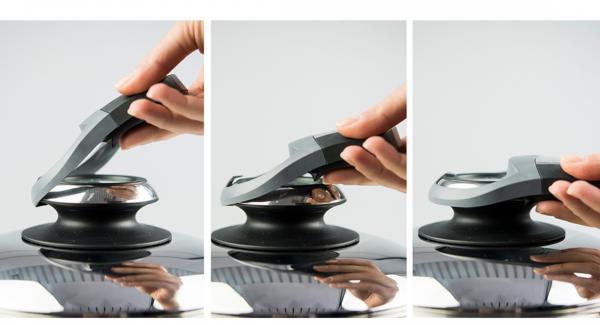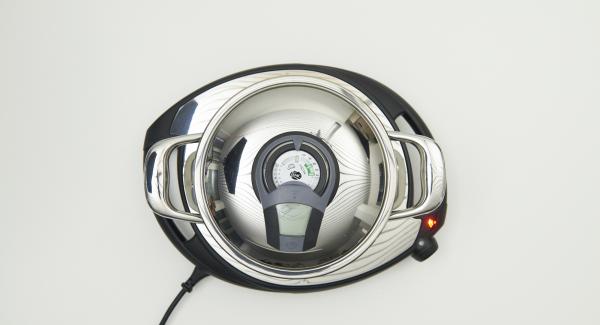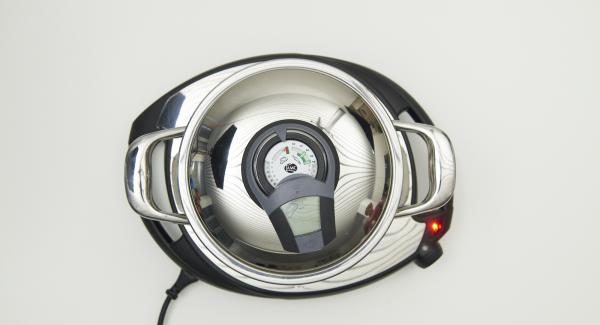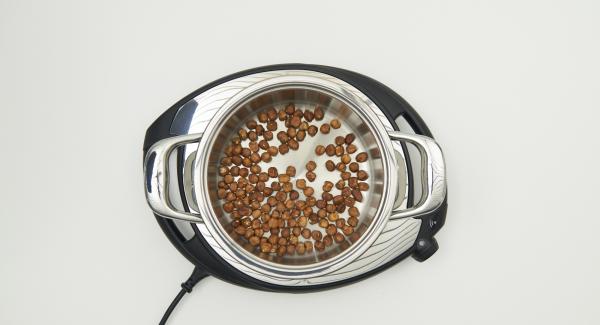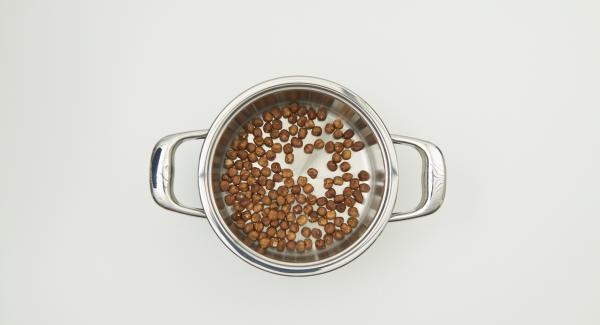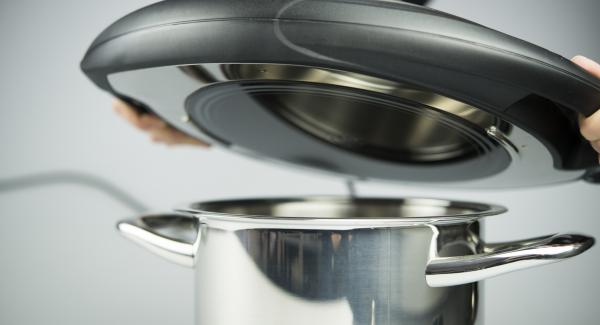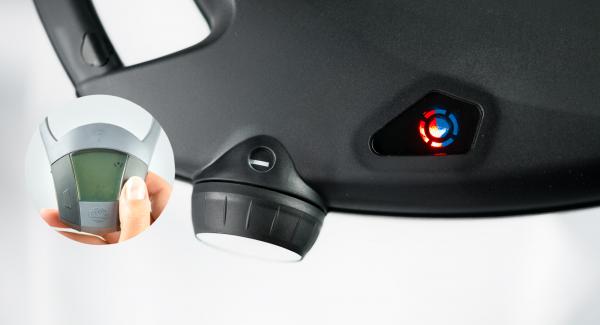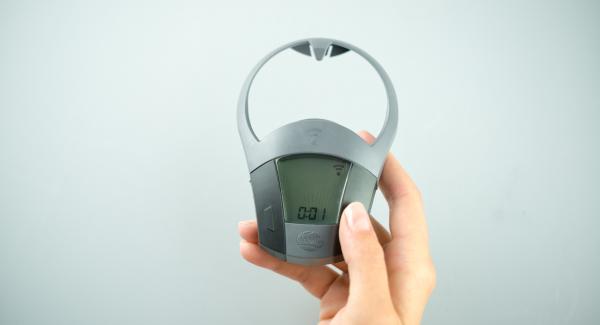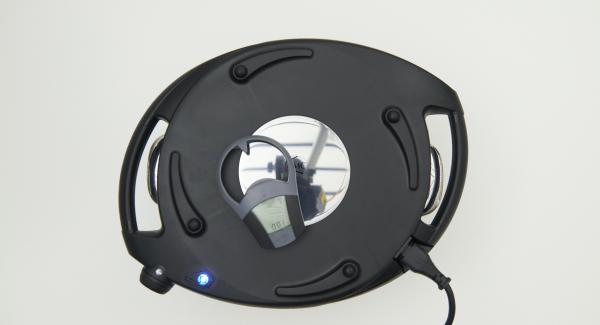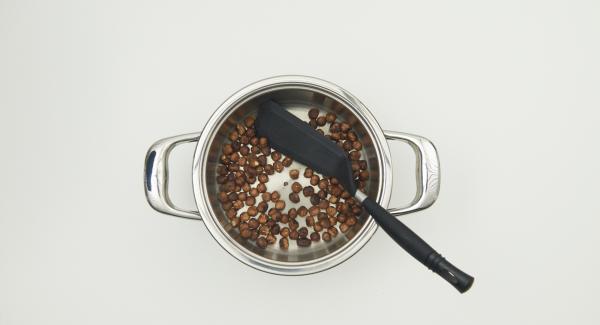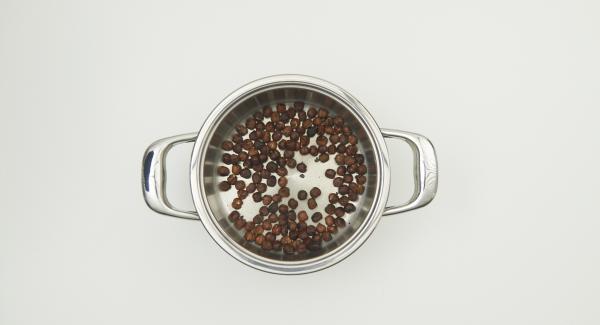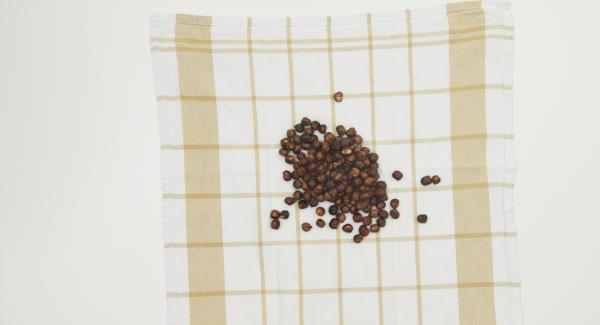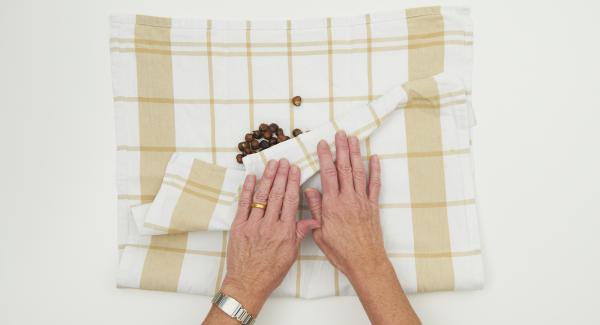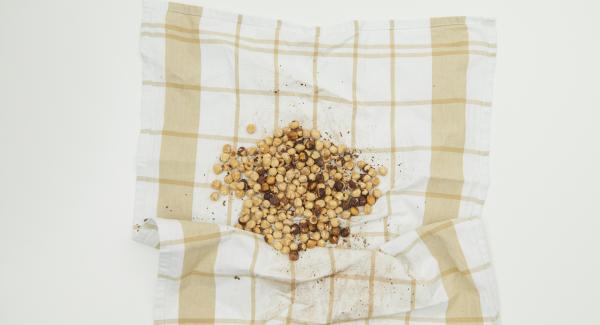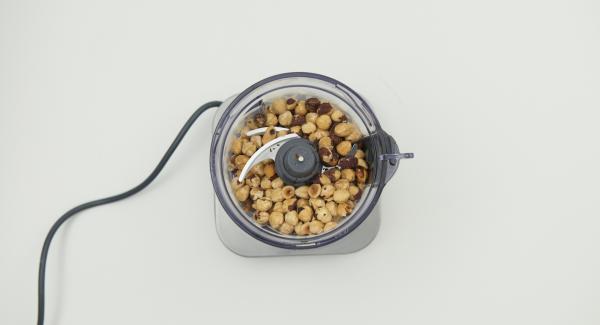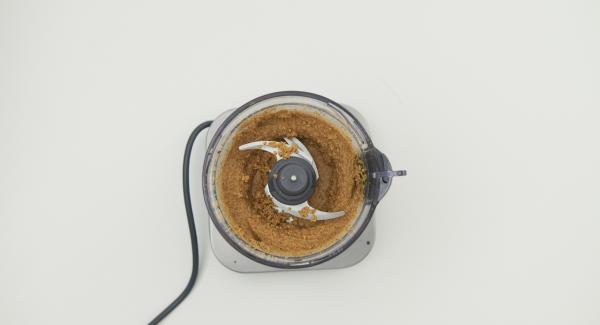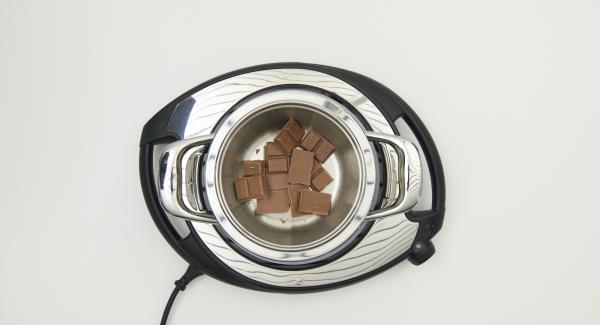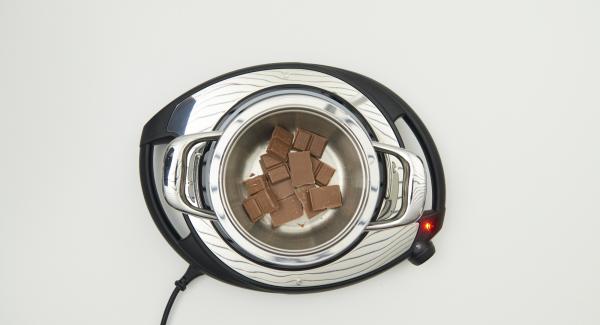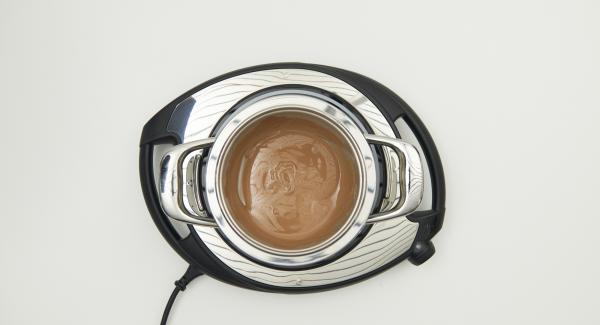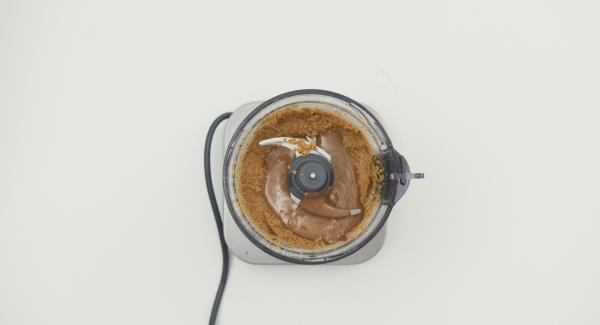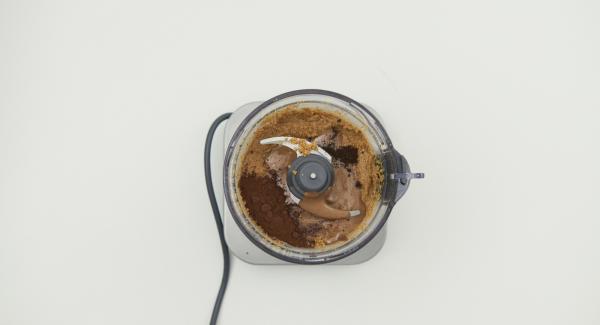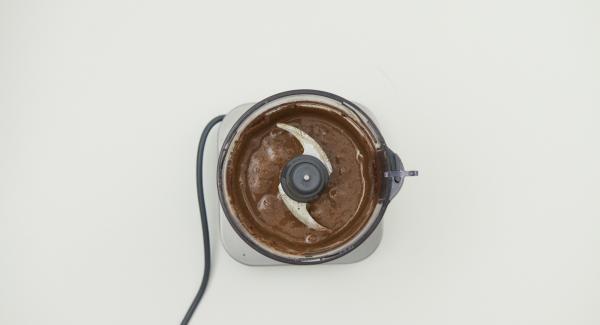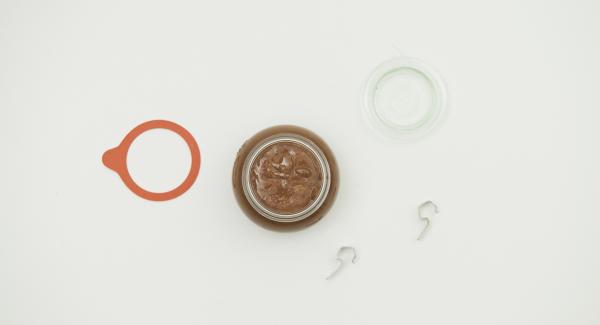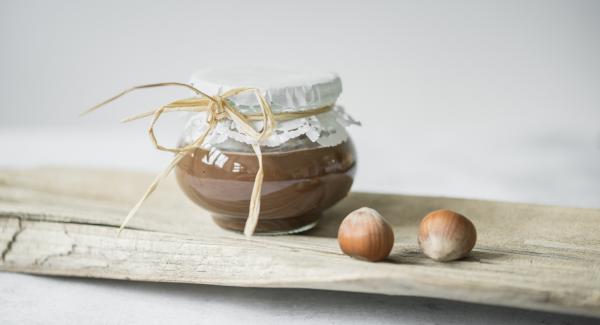 Do you want to see the preparation steps?
Register now or log in and use this and other great features!
Tip
Refine the chocolate cream with a pinch of chilli or coffee, if you like. If the cream is not too sweet, simply work in some powdered sugar.
Our recipe team used a very small flash chopper here, depending on the size of your device you can also double the ingredients.
This recipe has been tested and approved by AMC.