1/2 bunch parsley
6 twigs thyme
3 twigs rosemary
2 stalks dill
6 sage leaves
6 bay leaves
1 lemon
2 kg coarse sea salt
1 kg fine sea salt
4 egg white
1 sea bass or red snapper(ready to cook approx. 1 kg)
pepper
4 lemon slices
olive oil
1. Overview of ingredients.
2. Pluck the herb leaves and chop finely in Quick Cut together with sage and bay leaves. Finely grate the yellow peel of the whole lemon.
3. Mix everything with sea salt and egg white.
4. Season the inside and outside of the fish with pepper, fill the belly with the lemon slices.
5. Line Oval Griddle with baking paper. The paper should be a bit higher than the rim.
6. Place approx. 1/3 of the salt mixture on the baking paper, place the fish on top and cover with the rest of the salt mixture.
7. Place Oval Griddle on Navigenio and set it at "A", switch on Audiotherm, enter approx. 25 minutes cooking time in the Audiotherm, fit it on Visiotherm and turn until the vegetable symbol appears.
8. At the end of the cooking time, carefully open the salt crust, fillet the fish and serve drizzled with olive oil.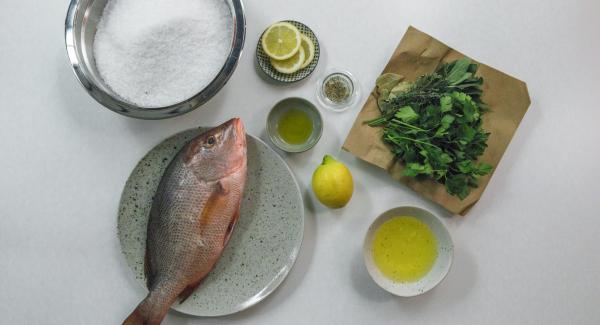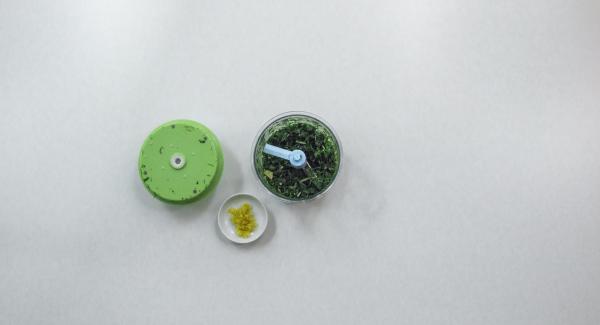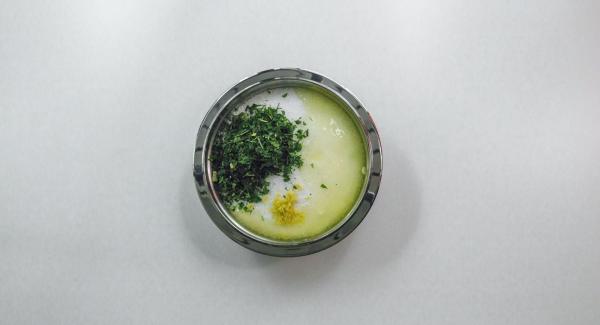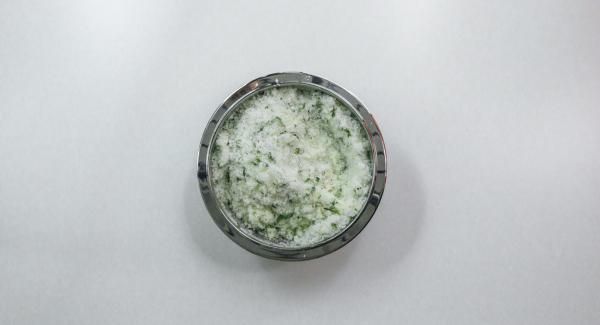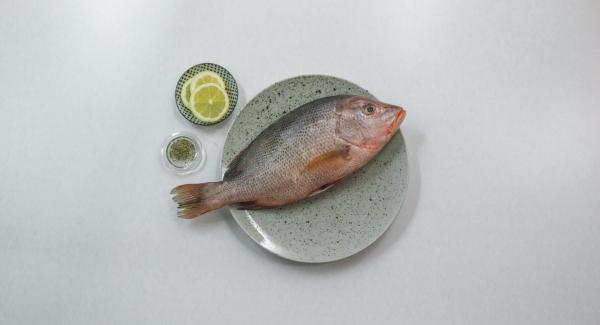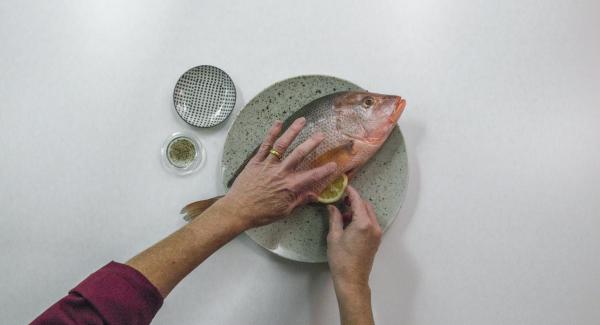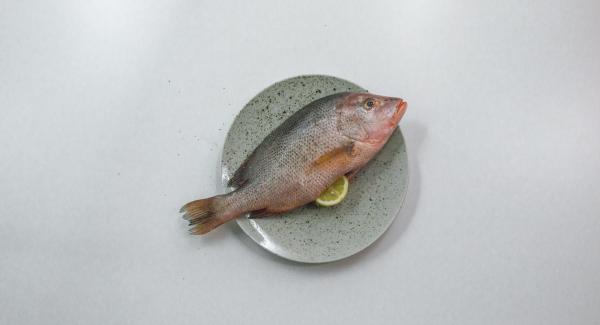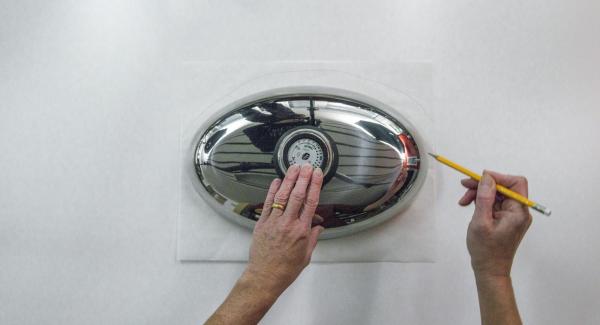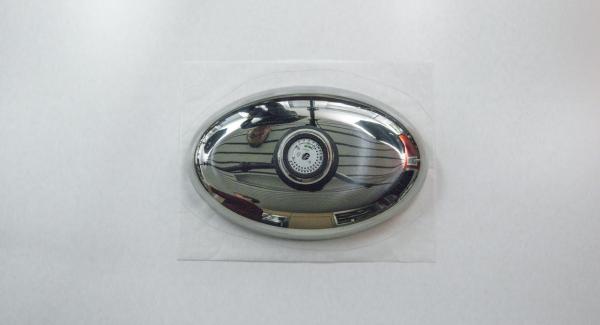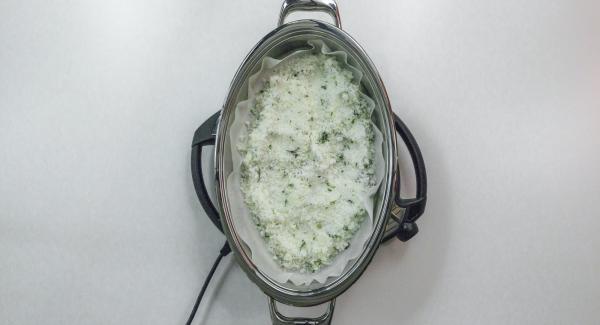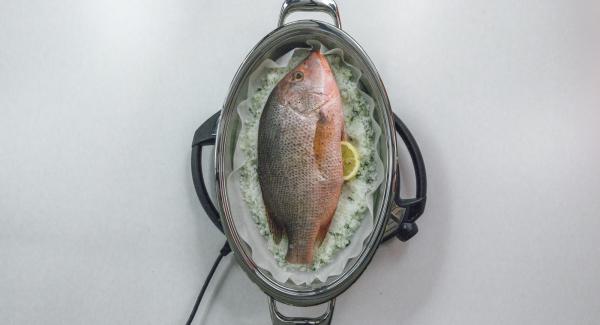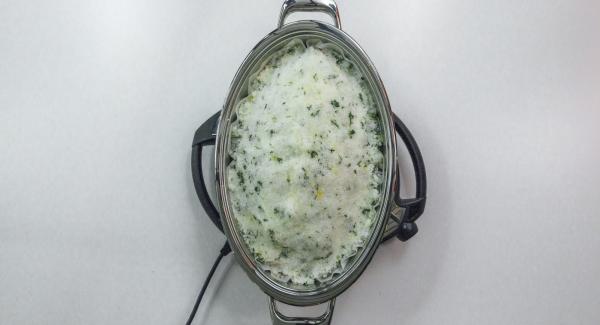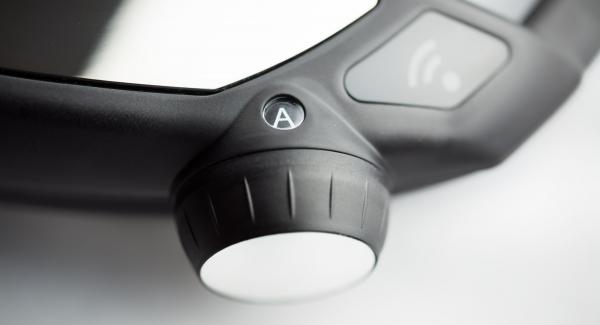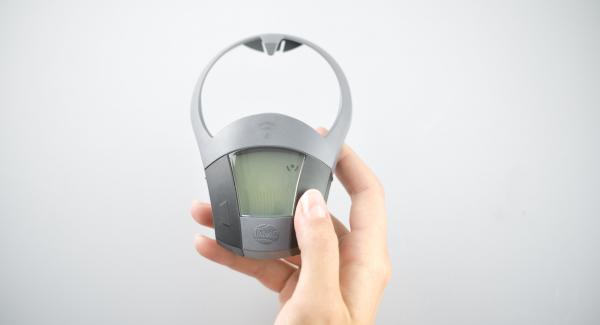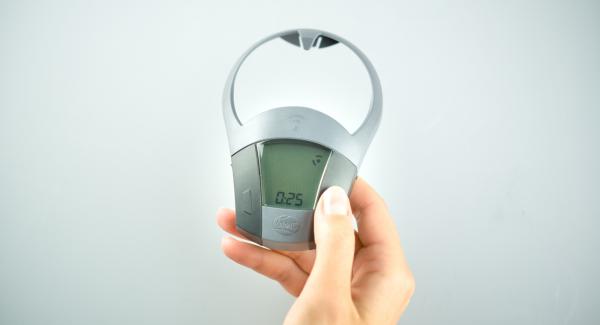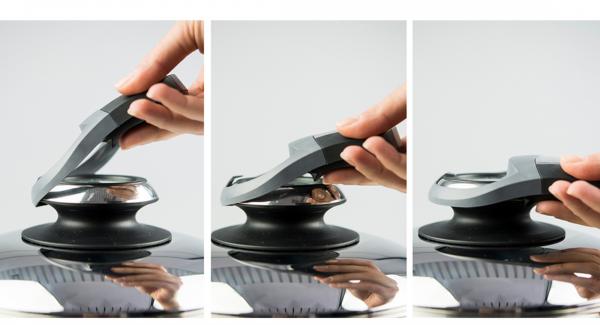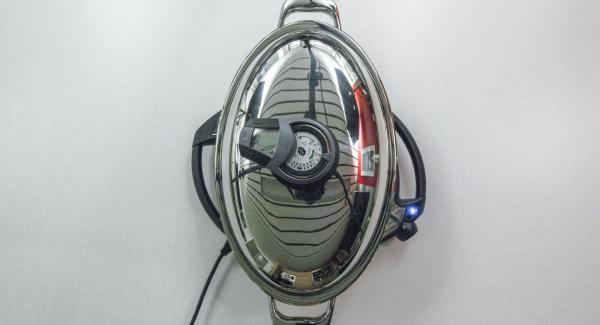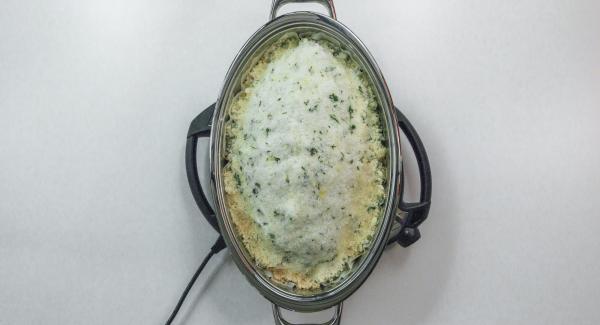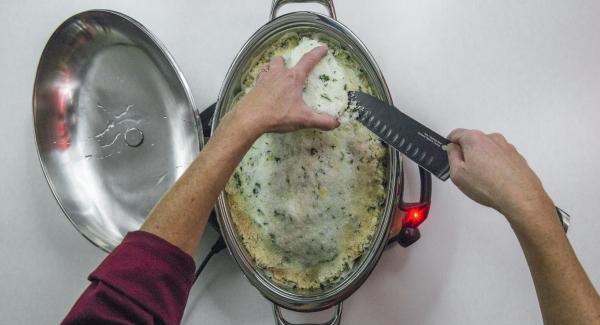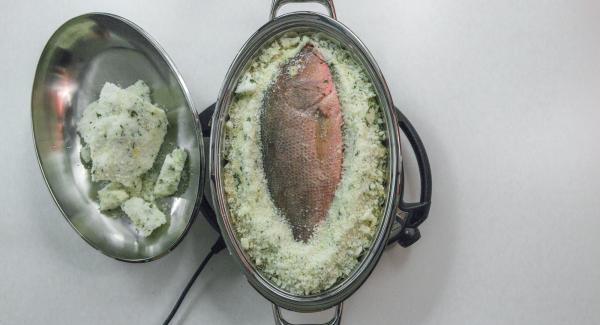 Do you want to see the preparation steps?
Register now or log in and use this and other great features!
This recipe has been tested and approved by AMC.