200 g ready made shortcrust pastry (ø 24 cm)
300 ml milk
50 g semolina (durum wheat)
1 tbs raisins
lemon peel of ½ lemon
75 g butter
50 g sugar
3 eggs
50 g almonds (ground)
1 pinch salt
powdered sugar
1. Overview of ingredients.
2. Put milk in Sauteuse 16 cm, place on stove and bring to boil on highest level. Switch off stove, add semolina and cook for about 5 minutes stirring constantly.
3. Add raisins and lemon peel. Let it cool down.
4. Mix butter with sugar to a mass and add to semolina mass. Separate eggs. Add egg yolks and almonds to the mass. Beat egg whites with salt until stiff and fold in too.
5. Cut out a circle of baking paper that is a little bigger than the pastry base (in this way, the cake can be taken out of the pan quite easily).
6. Place pastry base with the baking paper in the HotPan Prime 24 cm, pierce with a fork closely. Place on stove and set at highest level, place Navigenio overhead, set at high level. While the Navigenio flashes red/blue, enter 3 minutes (with induction approx. 2 minutes) in the Audiotherm and pre-bake.
7. Switch off stove and remove pan from stove (on Induction leave at 100 Watts). Take off Navigenio and spread filling on the pastry base.
8. Place Navigenio overhead again, set at low level. While the Navigenio flashes red/blue, enter 8 minutes baking time and bake until done.
9. Let cake cool down and sprinkle with powder sugar.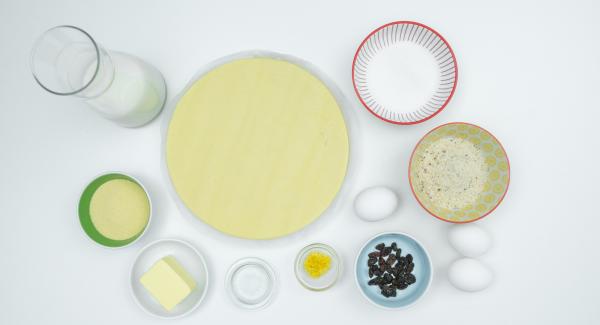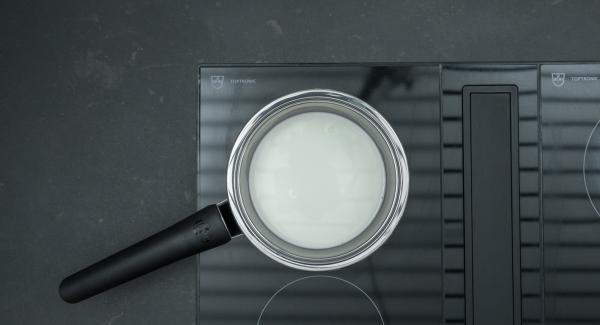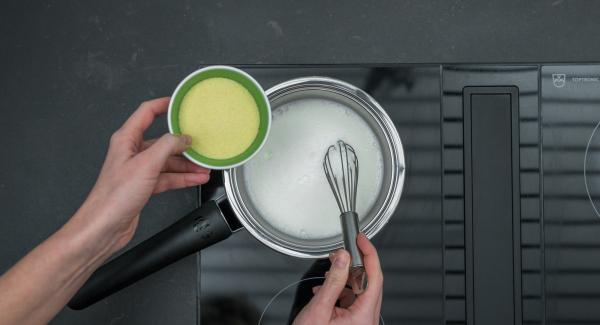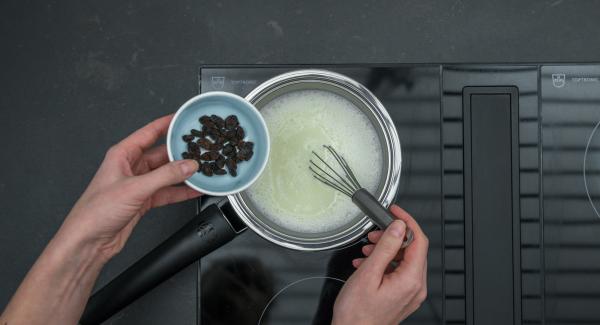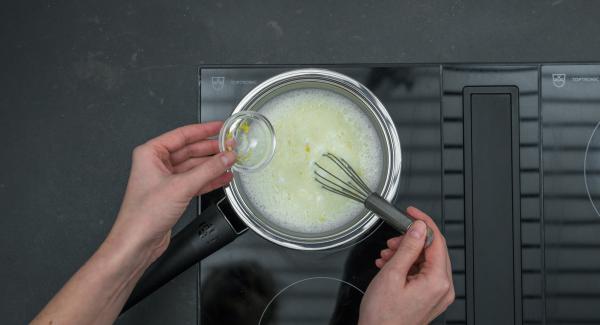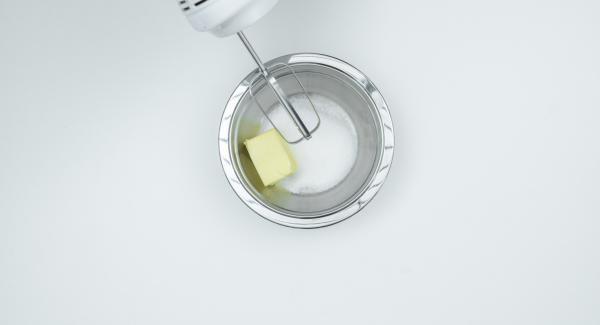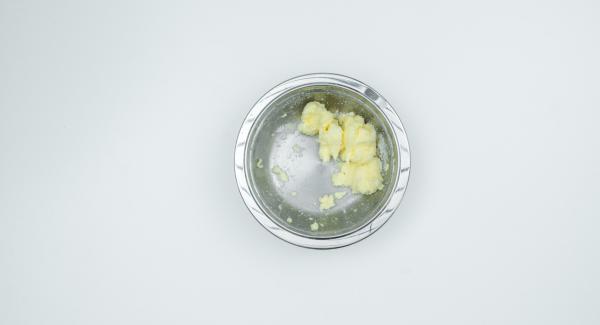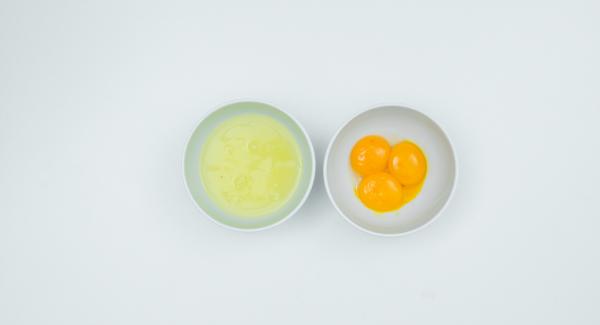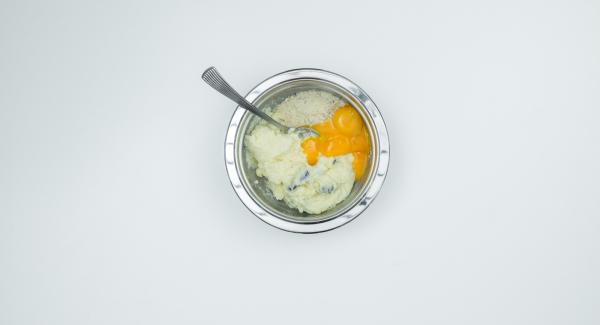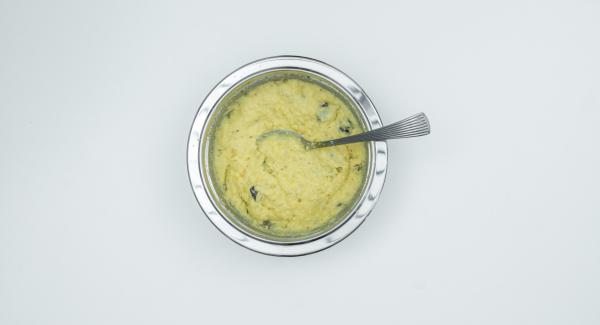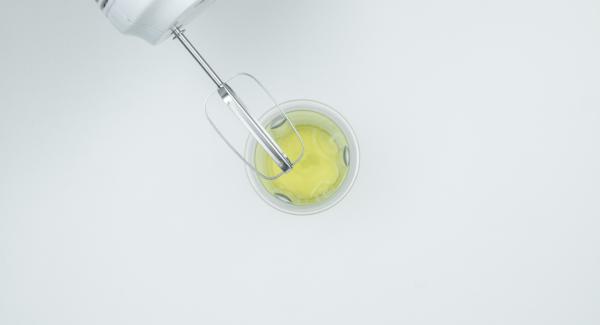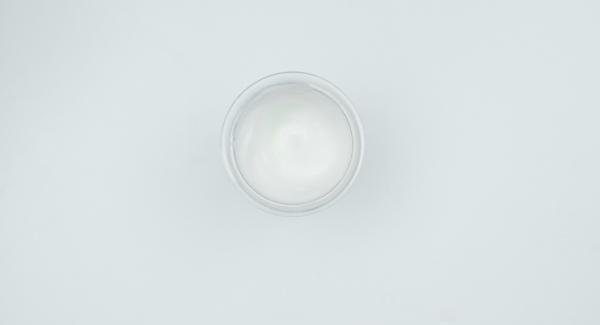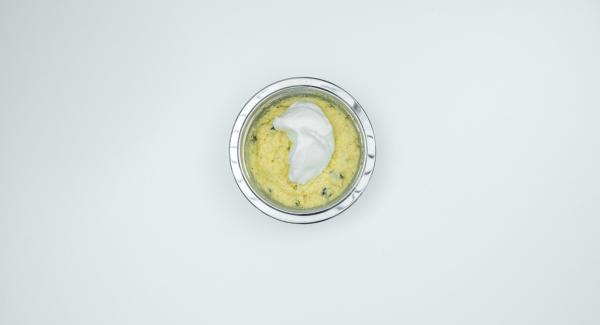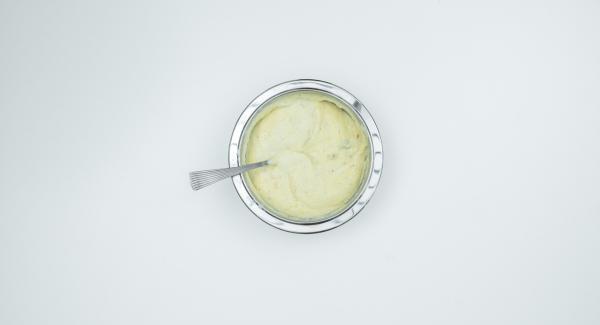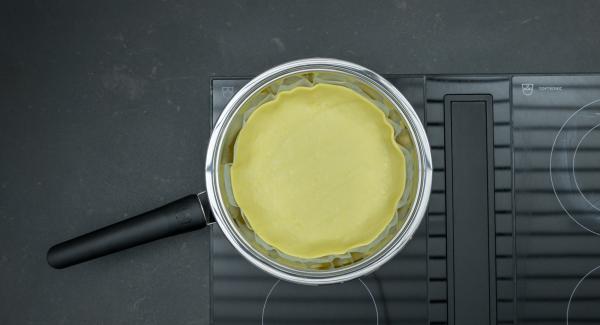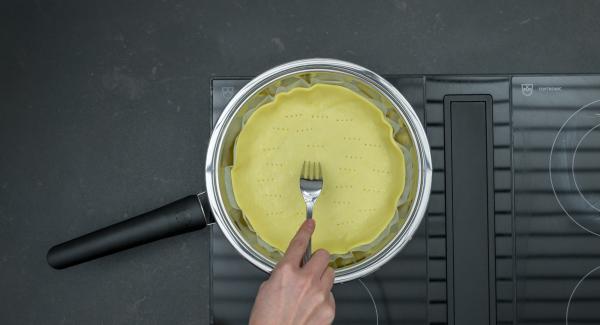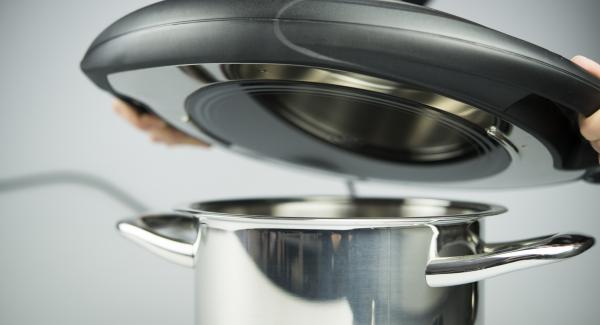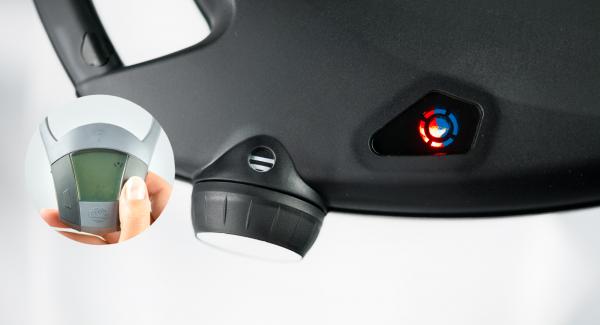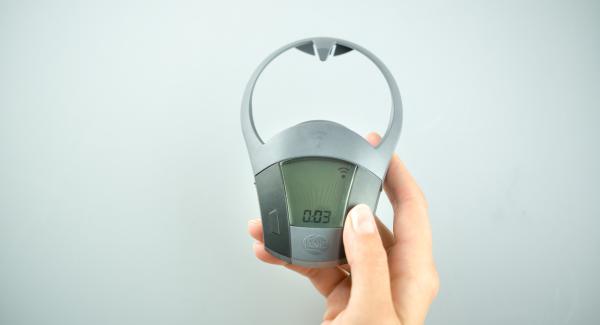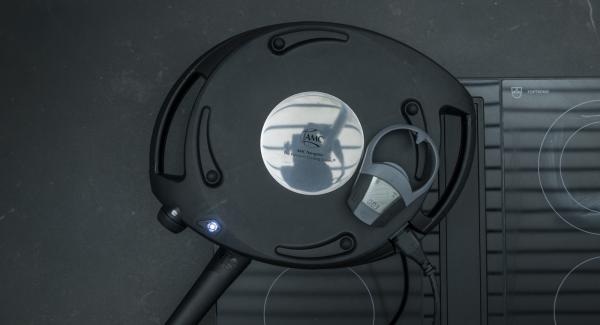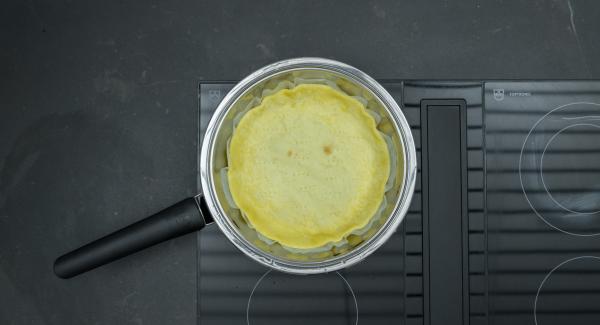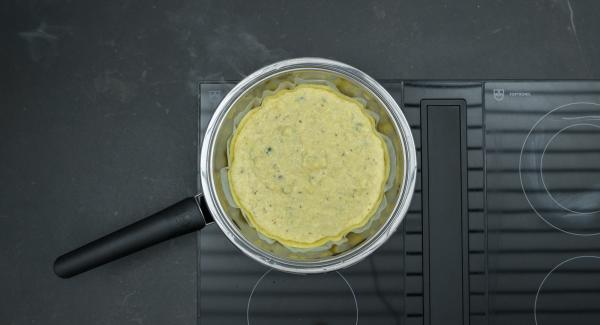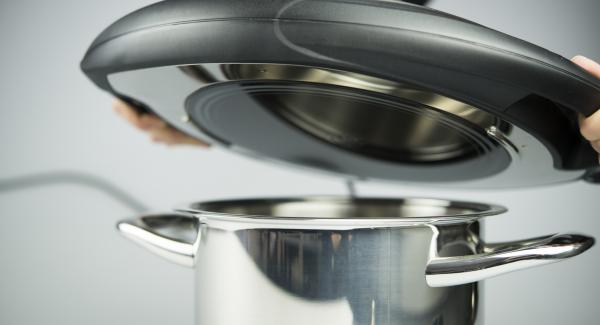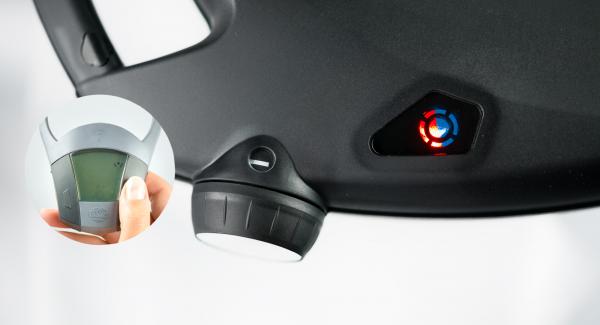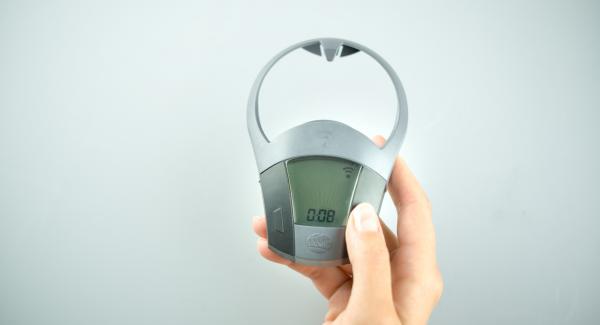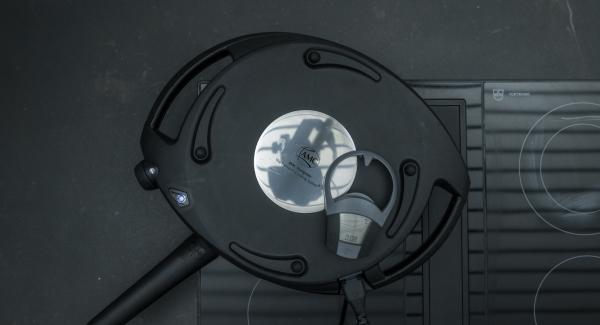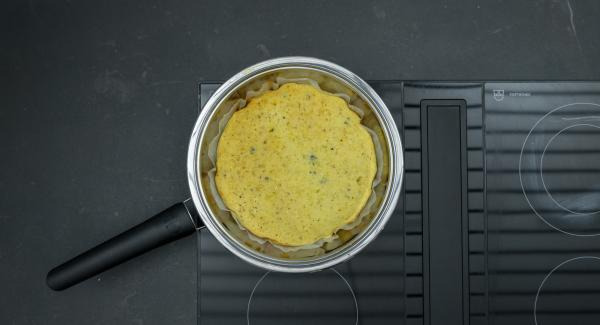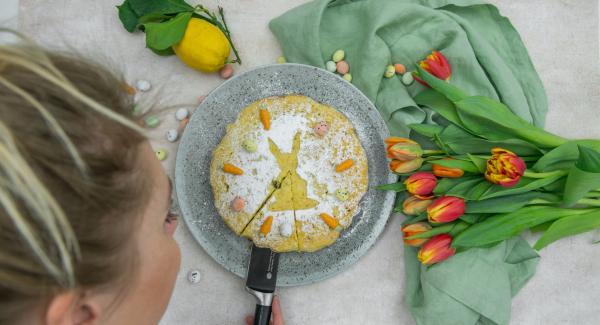 Do you want to see the preparation steps?
Register now or log in and use this and other great features!
This recipe has been tested and approved by AMC.