300 g small yellow zucchini
300 g small green zucchini
2 twigs rosemary
2 twigs thyme
2 tbs lemon juice
3 tbs olive oil
2 tomatoes
150 g mozzarella
3 stalks basil
sea salt
1. Overview of ingredients.
2. Wash zucchini and cut into slices. Pluck thyme and rosemary leaves and chop them finely. Mix zucchini slices, herbs, lemon juice, olive oil and pepper and marinate approx. 30 minutes.
3. Spear zucchini slices alternately on four wooden skewers and place in a Softiera insert.
4. Fill water (approx. 150 ml) in the and fit EasyQuick with sealing ring 24 cm. Set Navigenio at "A", enter approx. 3 minutes cooking time in the Audiotherm, fit it and turn until the steam symbol appears.
5. Meanwhile, wash tomatoes and cut into small cubes, drain mozzarella and cut into small cubes in the same way and pluck basil leaves.
6. Place zucchini skewers on a plate, add tomato and mozzarella cubes over them and season with a little sea salt. Garnish with basil and serve immediately.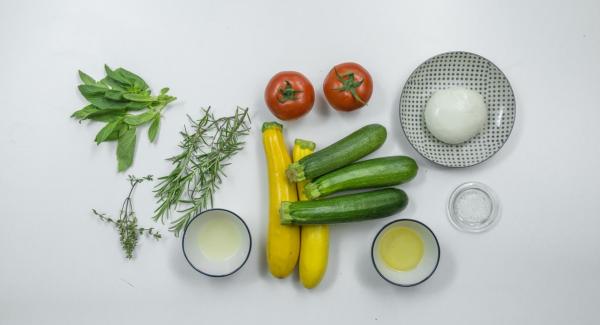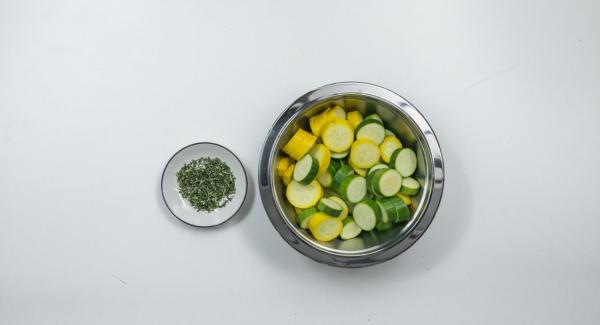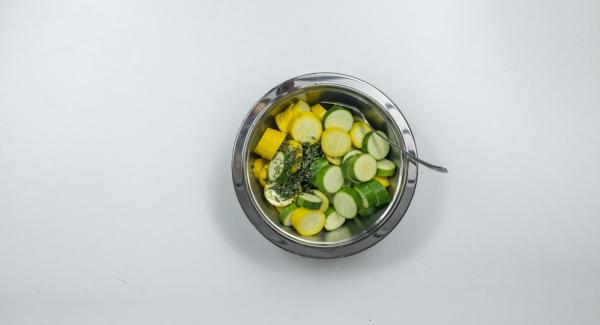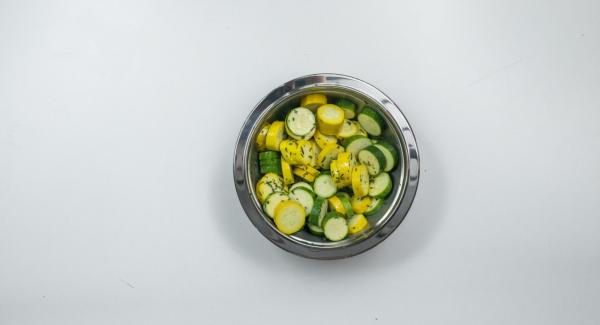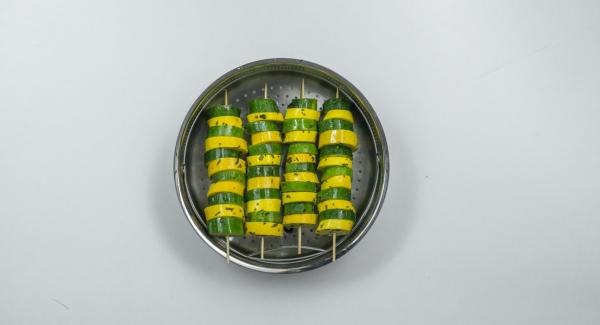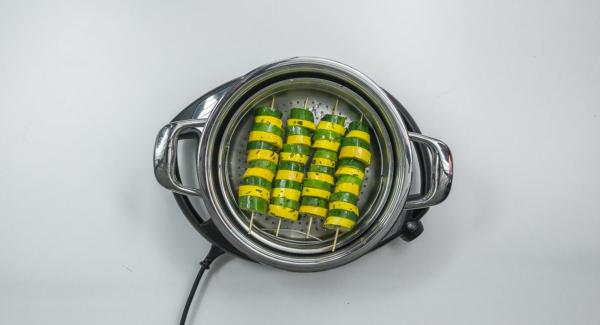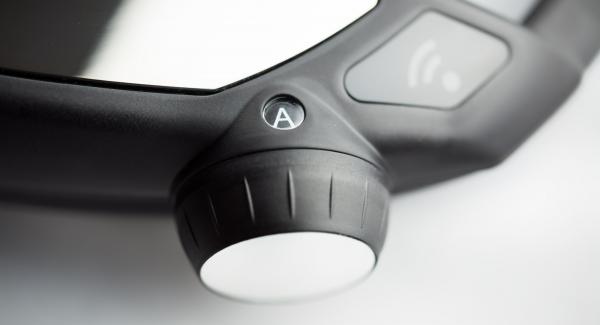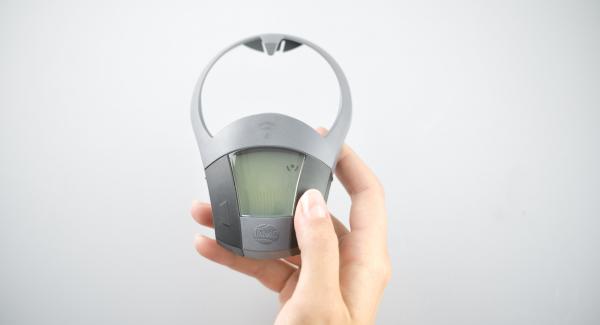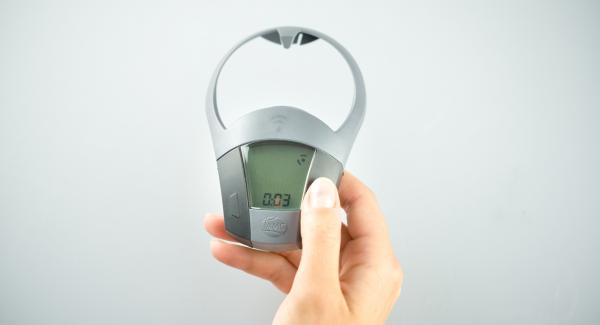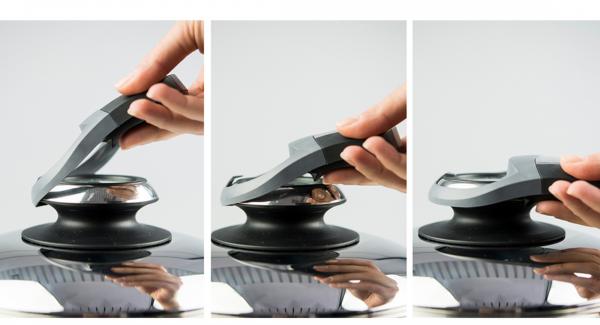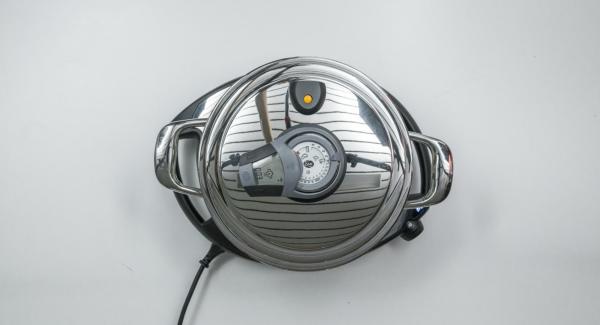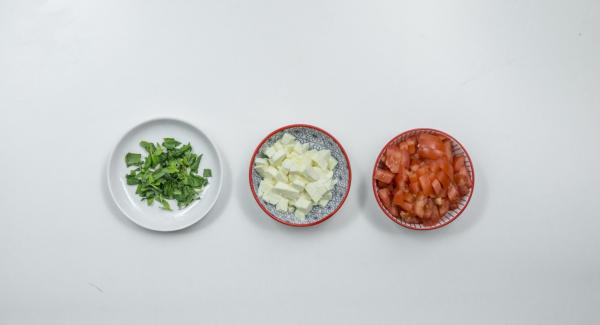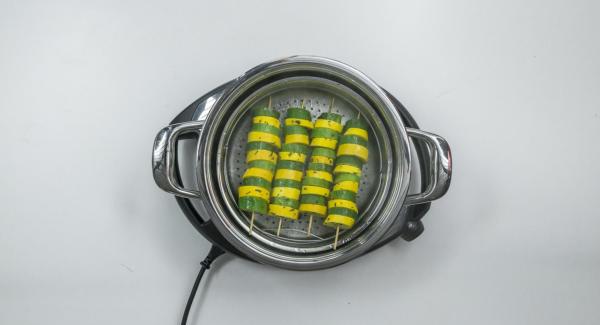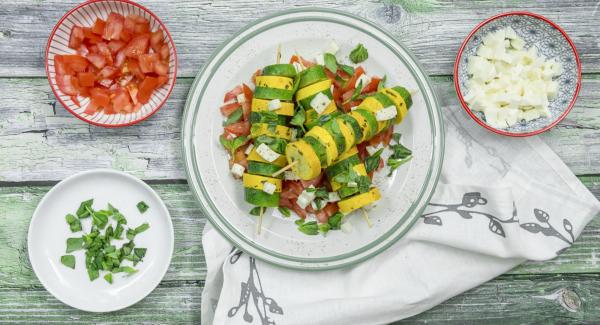 Do you want to see the preparation steps?
Register now or log in and use this and other great features!
This recipe has been tested and approved by AMC.