Ingredients for 6 jars (à 200 ml):
600 g small champignons
3 garlic cloves
3 twigs rosemary
3 twigs thyme
5 tbs olive oil
200 ml dry sherry
50 ml white wine vinegar
4 tbs honey
salt
1. Overview of ingredients
2. Thoroughly clean the mushrooms with a brush or cloth and halve or quarter depending on size.
3. Peel the garlic and cut into slices. Pluck herb twigs into small pieces. Mix everything with the olive oil.
4. Put the HotPan on the hob and switch it to the highest level. Switch on Audiotherm, fit it on Visiotherm and turn until the roasting symbol appears.
5. As soon as the Audiotherm beeps on reaching the roasting window, set hob to a low level, add the prepared mushrooms and roast for approx. 2 minutes.
6. Remove from the hob, deglaze with sherry and vinegar. Stir in honey and season with salt and pepper.
7. Pour the mushrooms into clean jars and spread the broth over them.
8. Seal glasses with rubber rings and lids. Fix with matching metal clamps.
9. Pour 250 ml of water into a GourmetLine, insert the Softiera insert (without bracket), place filled jars inside and close with the Secuquick softline.
10. Set hob to the highest level, heat the pot up to the first turbo window, then set stove to low level and cook for approx. 3 minutes with the help of the Audiotherm.
11. At the end of cooking time, place Secuquick in an inverted lid and leave it to depressurise by itself. Open and let the glasses cool down a little, take them out and let them cool down completely.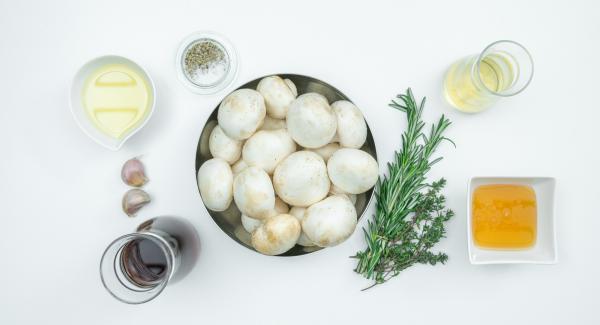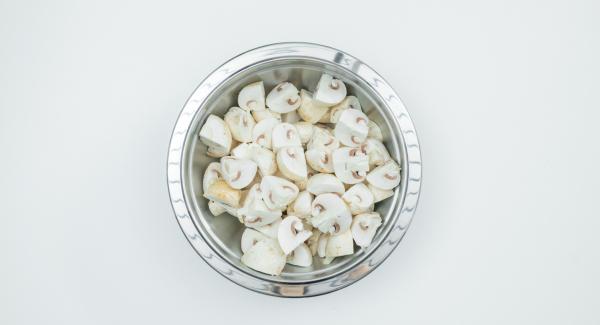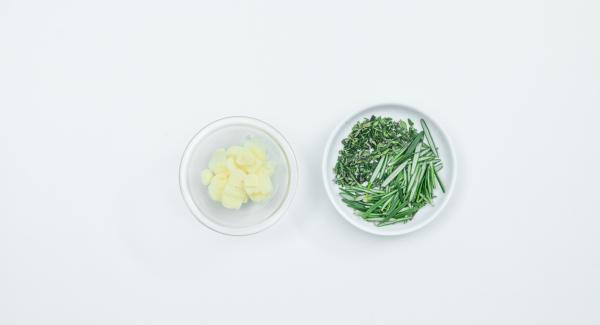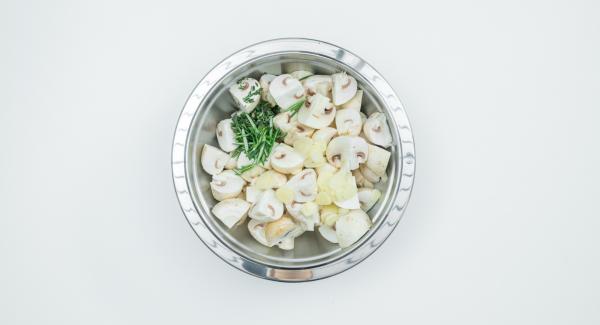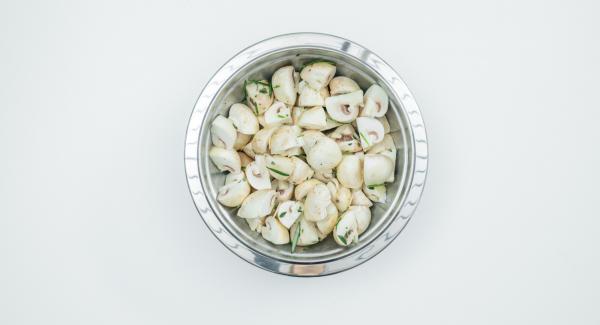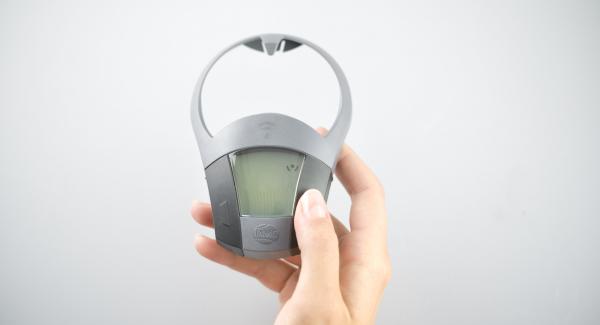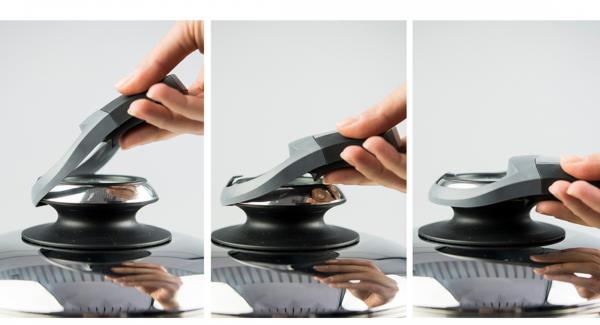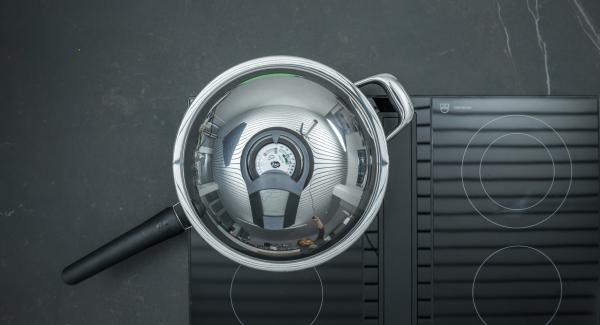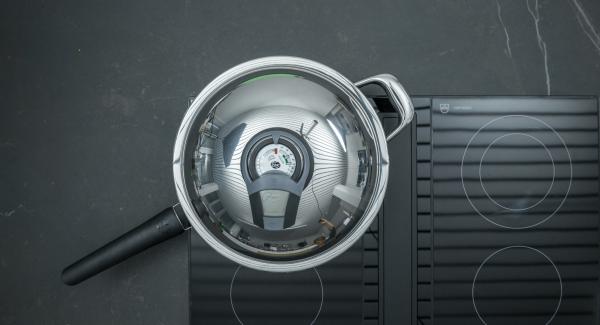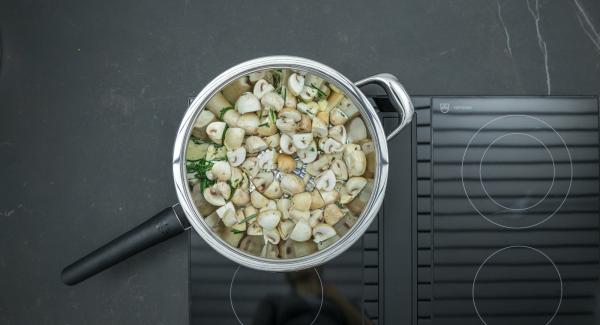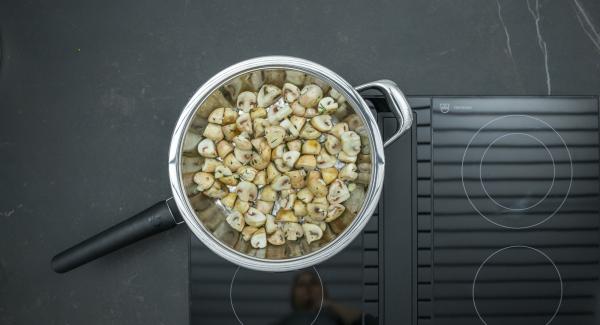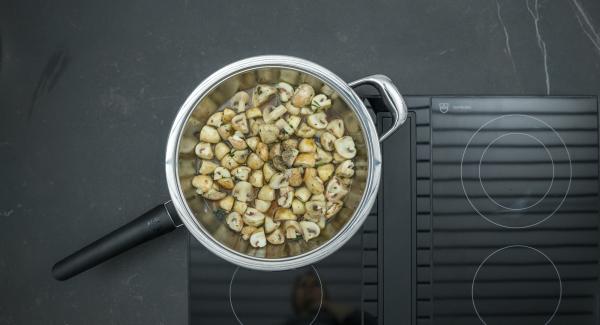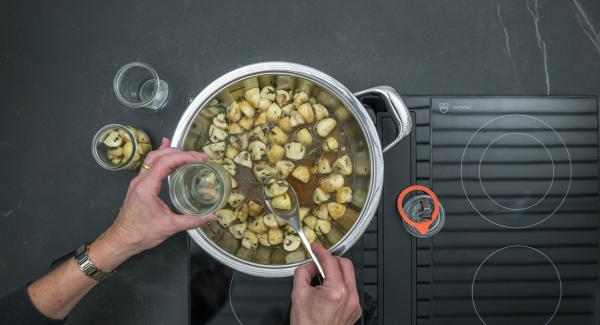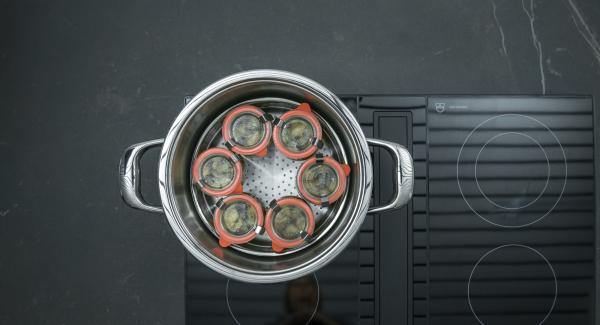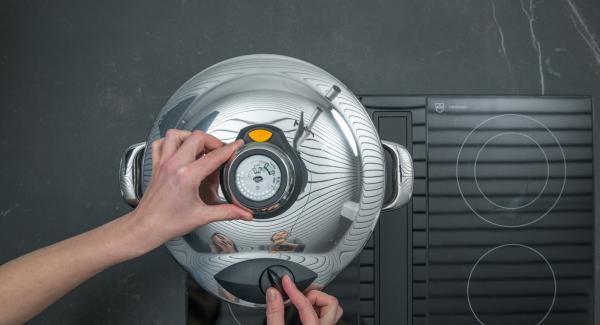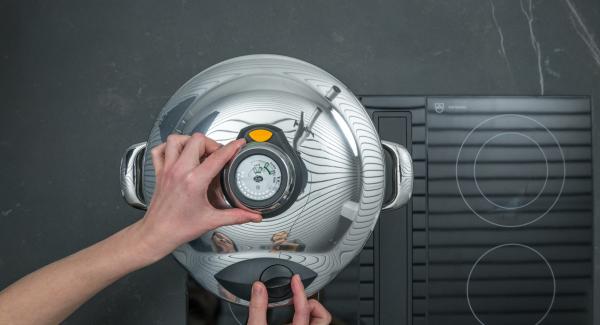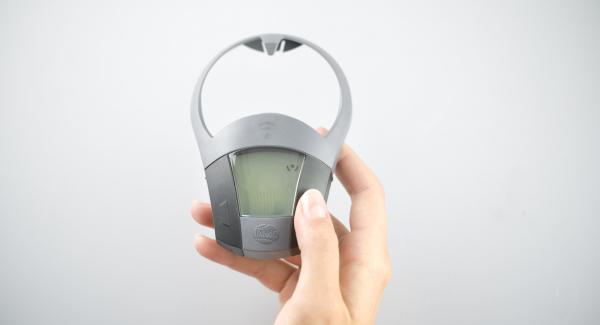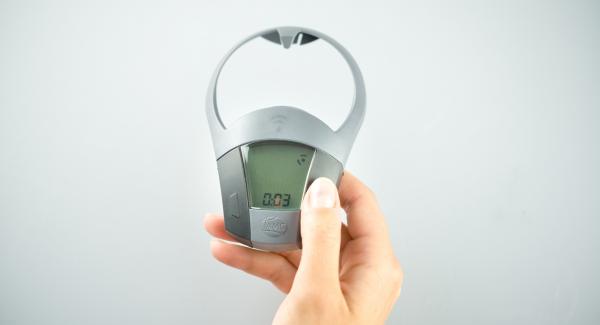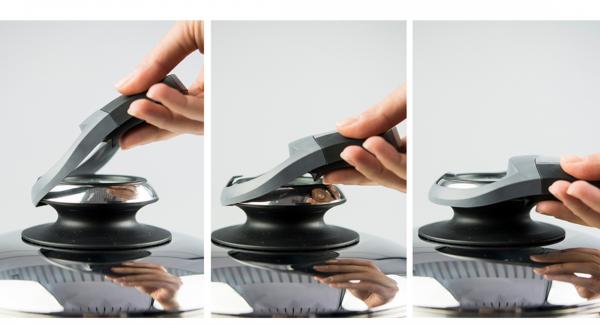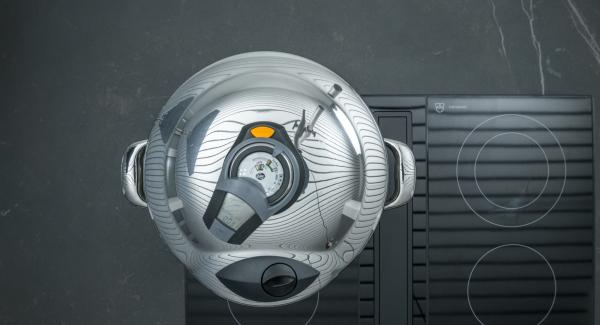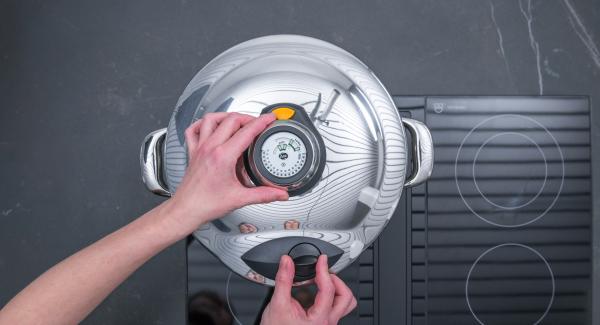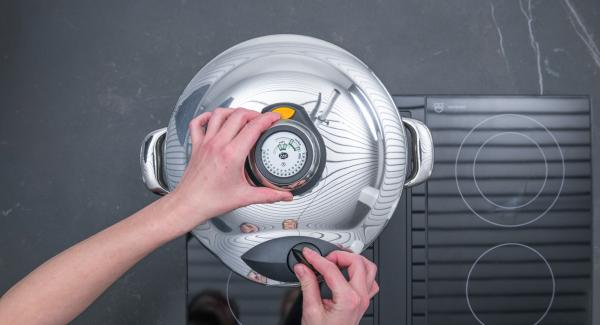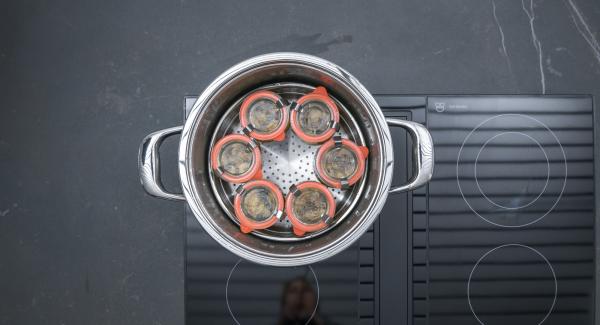 Do you want to see the preparation steps?
Register now or log in and use this and other great features!
This recipe has been tested and approved by AMC.