4 slices yeast bun
2 tbs soft butter
50 g raisins
30 g chopped cashews
200 ml milk
2 eggs
40 g sugar
1/4 ts cinnamon
1/4 ts nutmeg
1 ts vanilla powder
500 g prepared fruits (for example plums)
150 ml orange juice
1 cinnamon stick
1. Overview of ingredients.
2. Brush the yeast bun slices with some butter and grease the combi bowl with butter.
3. Line the combi bowl with the yeast bun slices and sprinkle with raisins and cashew nuts.
4. Whisk milk and eggs with sugar and spices and pour over the yeast bun slices in the combi bowl.
5. Cut the fruit into pieces as desired and add them to the pot with the juice and cinnamon stick.
6. Place the combi sieve insert on top and place the combi bowl in it. Close with EasyQuick with 24 cm sealing ring.
7. Place pot on Navigenio and set it at "A", switch on Audiotherm, enter approx. 15 minutes cooking time in the Audiotherm, fit it on Visiotherm and turn it until the steam symbol appears.
8. At the end of cooking time let the bread pudding cool down a little and serve lukewarm with the fruits.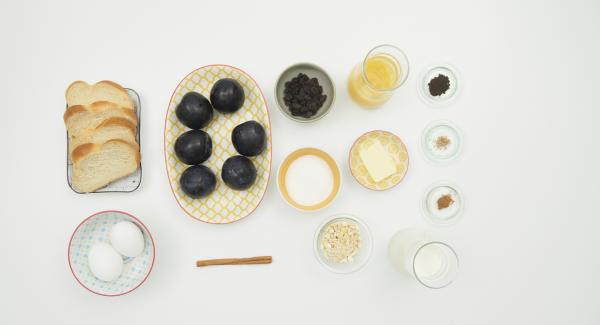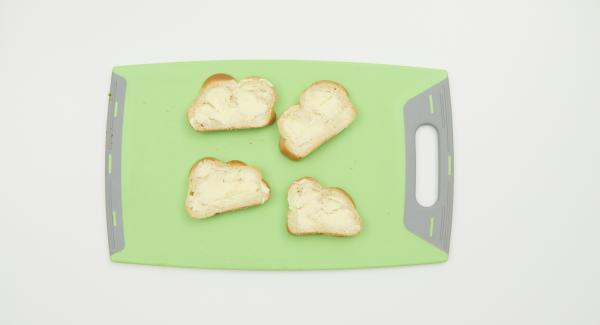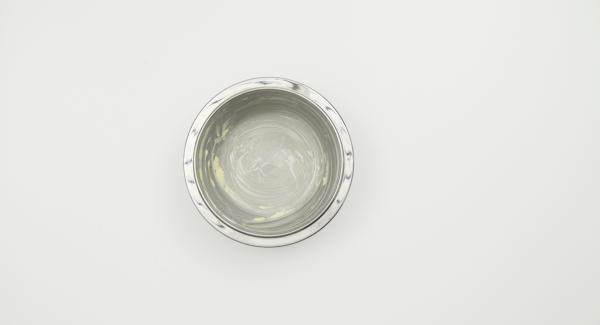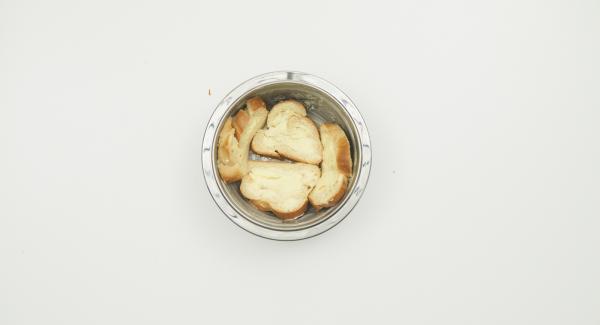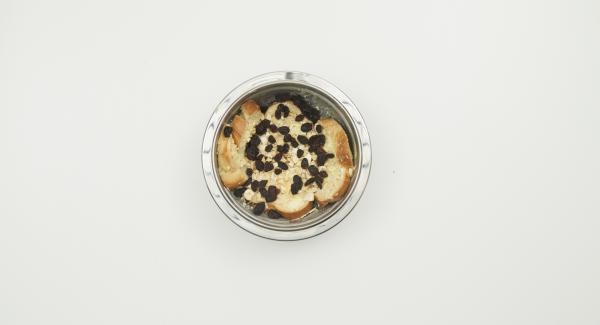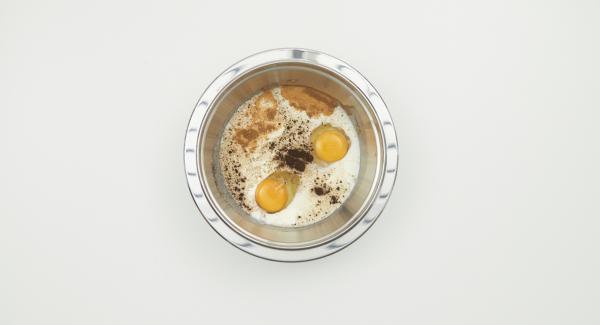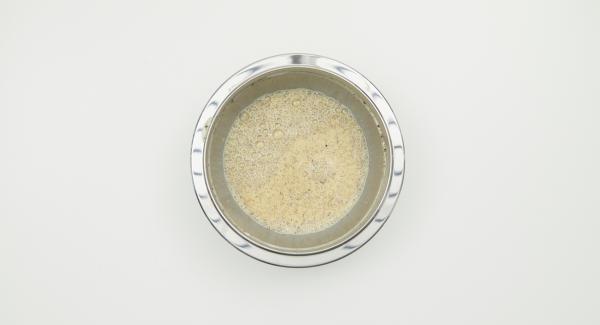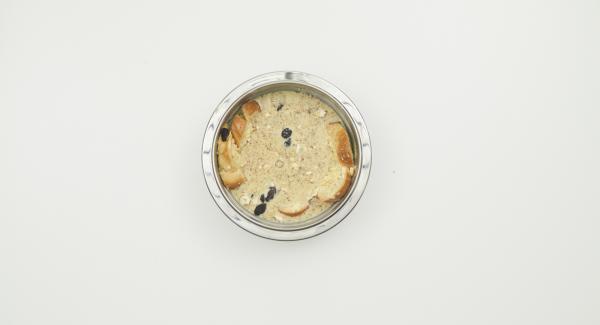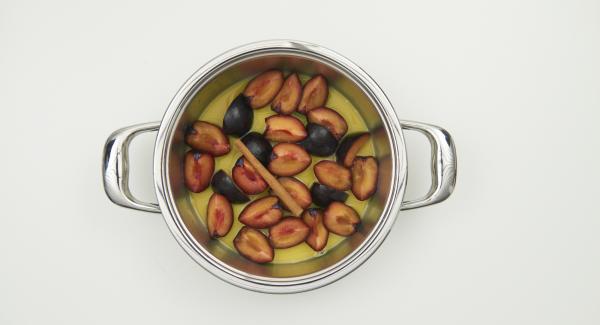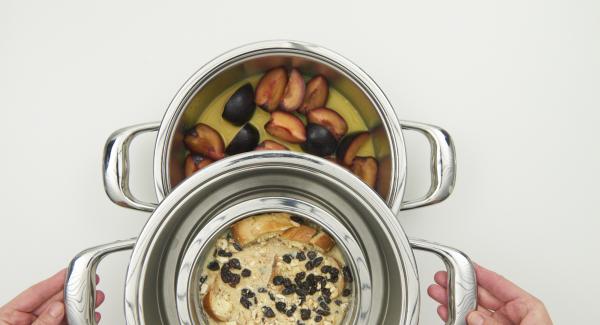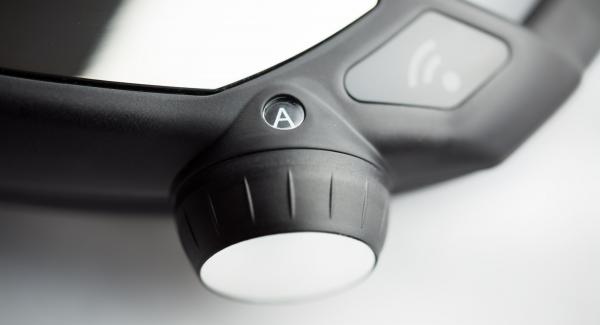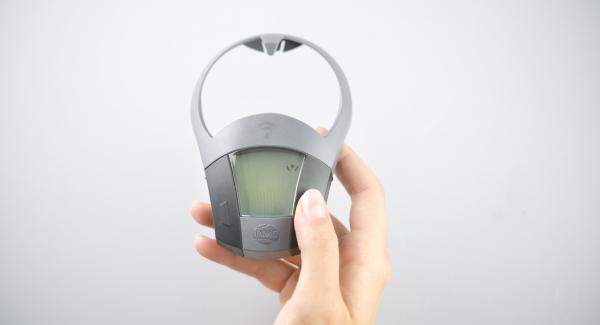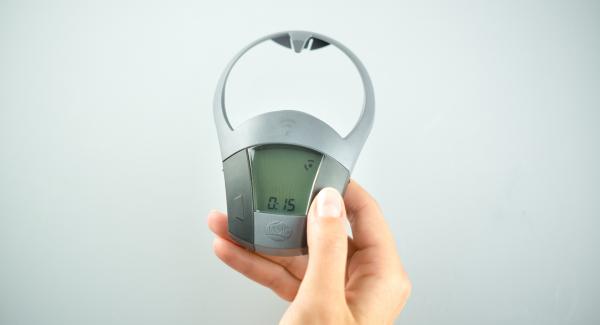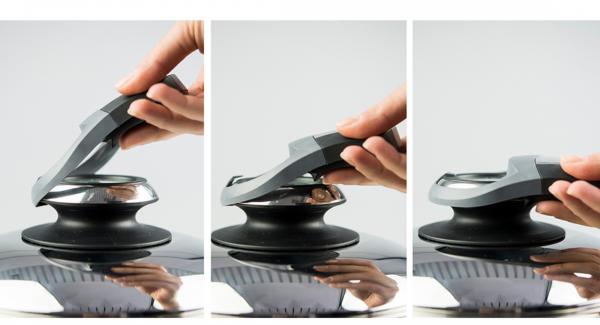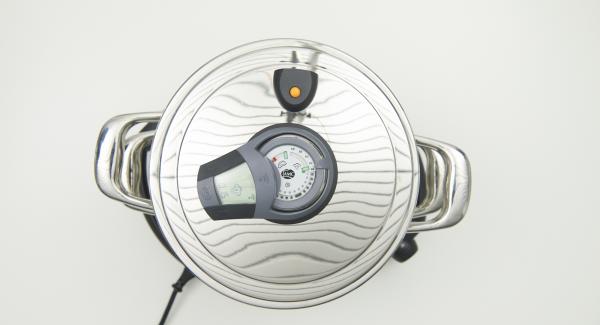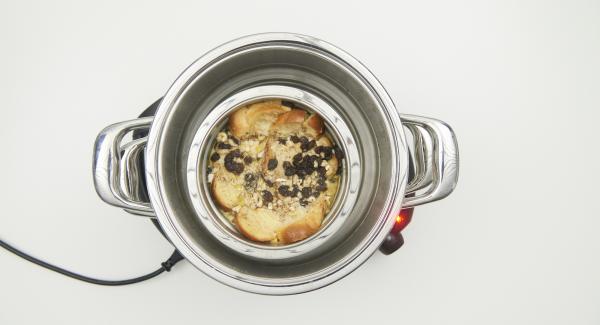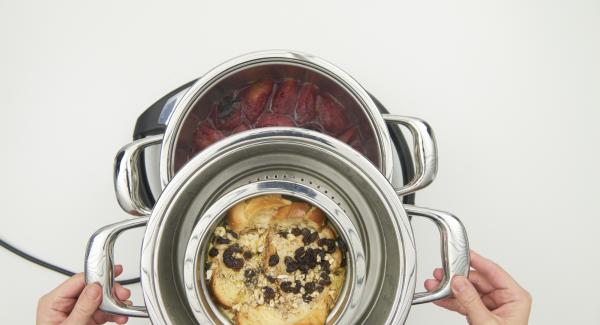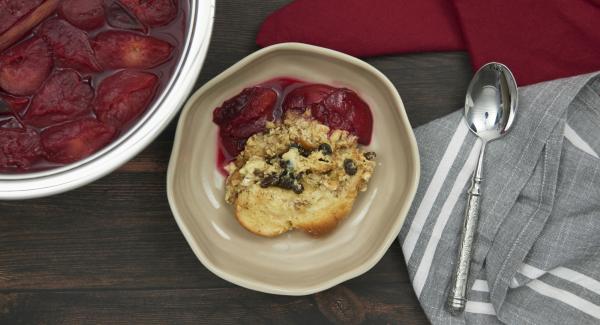 Do you want to see the preparation steps?
Register now or log in and use this and other great features!
This recipe has been tested and approved by AMC.